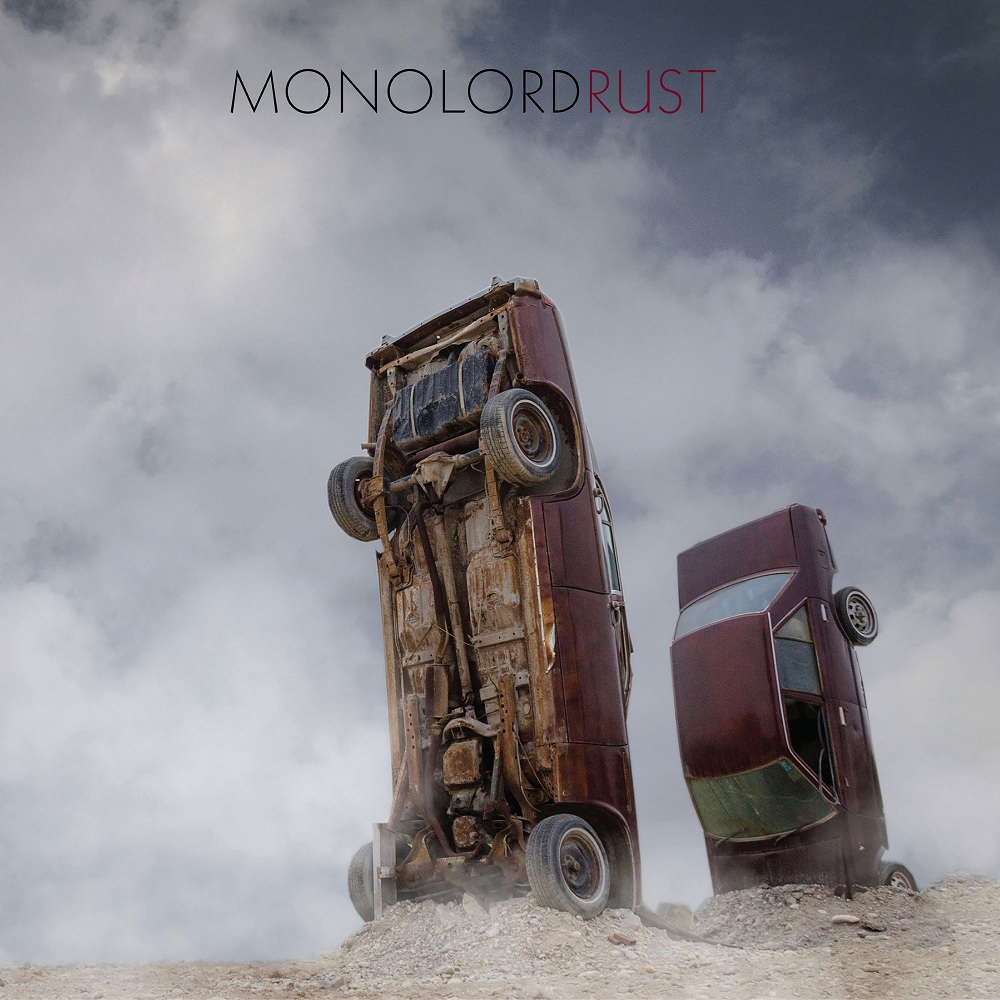 Monolord
'Rust'
RidingEasy Records
'Rust', the third long-player from Sweden's Monolord, is a mountain-sized monster of an album, a great, lumbering beast with a low heartrate and a horrifyingly bad disposition. The follow-up to 2015's breakthrough 'Vænir' sees the band ascend into the upper pantheon of modern doom while maintaining and further honing a sense of melody that eludes most of their contemporaries.  'Rust' is an exquisitely crafted truncheon designed for maximum impact, a phaser set on 'Infinite Crush'; it's also a moody, dynamic, emotive piece of work that stands with the finest heavy music released this year.
Opening salvo "Where Death Meets the Sea" illustrates clearly that while Monolord has all the punishing riffs and brutal bludgeon that fans of the genre expect, they're by no means a one trick pony in the Metal Circus. Guitarist/vocalist Tomas Jäger's plaintive, emotive wail stands in stark contrast to the impenetrable wall of opaque sludge that surrounds it, the mortar that holds the bricks together; on "Dear Lucifer" (a track whose pneumatic pulse is anchored by the icy, metallic ping of drummer Esben Willems' ride), Jäger sounds like Maynard James Keenan singing a newly discovered outtake from 'Master of Reality'. The album's title track is also perhaps its best, with a sparse, gorgeous organ/vocal intro giving way once more to the devastating roar, with Alice In Chains-style vocal harmonies floating ethereally atop the rumble. The instrumental march of the mammoths that is "Wormland," with its slow but unwaning groove, offers a near-perfect encapsulation of the album's overall aesthetic – measured, deliberate, methodical, with no wasted movement.
The record closes with two longer, more expansive pieces that offer the group extra space to stylistically twist and turn. "Forgotten Lands" begins life with the fuzz-covered churn of bassist Mika Häkki's subterranean tone; joined with Jäger's distant, warbly, processed voice, the band's sludge seems to turn into a viscous liquid that nearly submerges the vocalist. In the song's second movement, the mix seems to open up a bit, allowing a little room to breathe and not completely filling the listener's ears and mind; if Pink Floyd had been a doom band, it's easy to imagine they would've sounded much like this. A Floyd comparison can also be drawn with "At Nicae," the album's closer. Clocking in at nearly sixteen minutes, the elephantine stomp reaches an acoustic denouement that recalls "Pigs on the Wing" or "Outside the Wall." Coming as it does after a nearly hour-long aural onslaught, the effect of this outro is both unexpected and striking.
Monolord's relentless touring has left them road-sharpened and battle-ready, and 'Rust' is proof. The Gothenburg trio generate a remarkably thick sound, at once crystalline and muddy, that hits hard but never plods or overstays its welcome. With 'Rust', Monolord have forged an album that is breathtakingly sumptuous and bone-crushingly heavy all at once. Beautifully brutal, 'Rust' will cement their position as one of the new standard-bearers of doom.