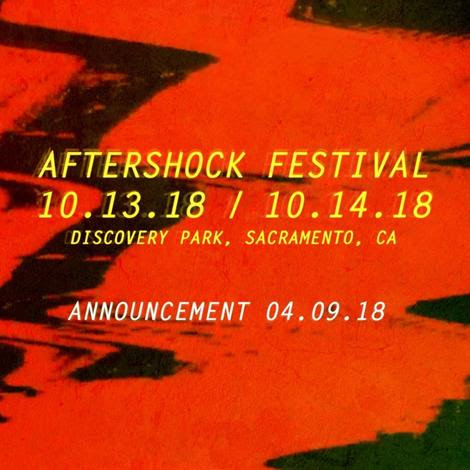 Just announced – The Monster Energy Aftershock Festival 2018 will be held Saturday, October 13th and Sunday, October 14th.  The complete 2018 lineup is scheduled to be announced on April 9th, 2018, however, there is a strong indication that System of a Down will be amongst this year's surprise headliners, due to the placement of a sound clip of their track, "Prison Song" in the teaser video seen below.
The metal festival takes place annually at Discovery Park in Sacramento, CA and 2018 will mark the seventh year of the event. Previous years have included such monumental headliners as Ozzy Osbourne, Nine Inch Nails, Avenged Sevenfold, Tool, Slipknot, Faith No More, and dozens of other popular acts.
Taking place on one main stage and two smaller stages, the weekend-long outdoor festival, which typically features a total of over thirty bands, spans over the course of a full Saturday and Sunday. In addition to live music, festival-goers can check out other interests such as merch tents offering a wide assortment of fanfare items and novelties, a huge variety of gourmet food-truck style dining options, an ample selection of alcoholic and non-alcoholic beverages, and an indoor bar.
Tickets are not yet on sale, but you can get all your Aftershock information from their official Facebook page (linked below), and the official website here to buy tickets when they become available. With System of a Down making an appearance – who haven't played stateside, or very often in some time – this will likely be a sold out event. Get your tickets ASAP!