*This is a part of our State Of The Art series, showcasing bands every Monday from the featured state*
This month's state is New Jersey!
_________________________________________
Make way for the moshpit-inducing, high-speed and wicked intense death metal band, ExoVoid! Previously known by their fans as Asphyxiating, ExoVoid are a technical death metal/prog band from Trenton, New Jersey.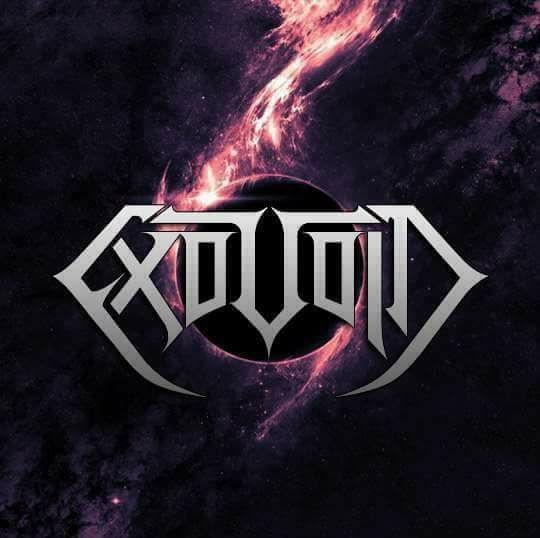 ExoVoid started as a high school project band, and developed into Asphyxiating. The group worked on setting their sound to a prog/technical standard. Performing and releasing an EP would be their focus until a series of lineup alterations forced Asphyxiating into a hiatus. The members that remained, Kyle Bryson (lead guitar) and Ken Campbell (vocals/rhythm guitar), decided on a name change to signify the band's rebirth into what is now ExoVoid! Following their rebirth, comes a new lineup, with Kyle Bryson on lead guitar, Ken Campbell on rhythm guitar and vocals, Michelle Miller on bass, Ryan O'Neill as their new lead vocalist, and Rafael Soberanis on drums.
In 2013, they released their debut EP, "Psychotic Shift" as Asphyxiating. It includes four tracks that are perfect for some easy listening before bed or your car ride home….
Just kidding. No, but if you need to wake the hell up, want to punch someone in the face or are just begging for fast riffs, wicked vocals, and some intense drumming, "Psychotic Shift" is a perfect fit, I promise. It's also available in several places if you want to hear it yourself. Literally, several. It's on BandCamp, Spotify, iTunes, Google Play, Apple Music, Amazon, Pandora; don't be lazy, go find it.

ExoVoid have been on a bit of a break for awhile, but are finding their way back into their local scene. They've played several shows throughout the year but if you ran into the misfortune of missing every single one, I've got good news. ExoVoid will be playing on Day 1 (December 1st) of the South Jersey Metal Fest in Westville, New Jersey. If you miss it, I don't know what else to tell you. And if you do go, I guess you have extra bragging rights.
As if this note didn't have enough good news for death metal lovers, I have one more announcement from ExoVoid! Word is new music is on the way, a full length at that. So listen to these guys, follow them, and eagerly await what's to come!
-Chayotix
Psychotic Shift Track List:
Psychotic Shift
Evolutionary Duality
Transgressor
Trapped In A Corner