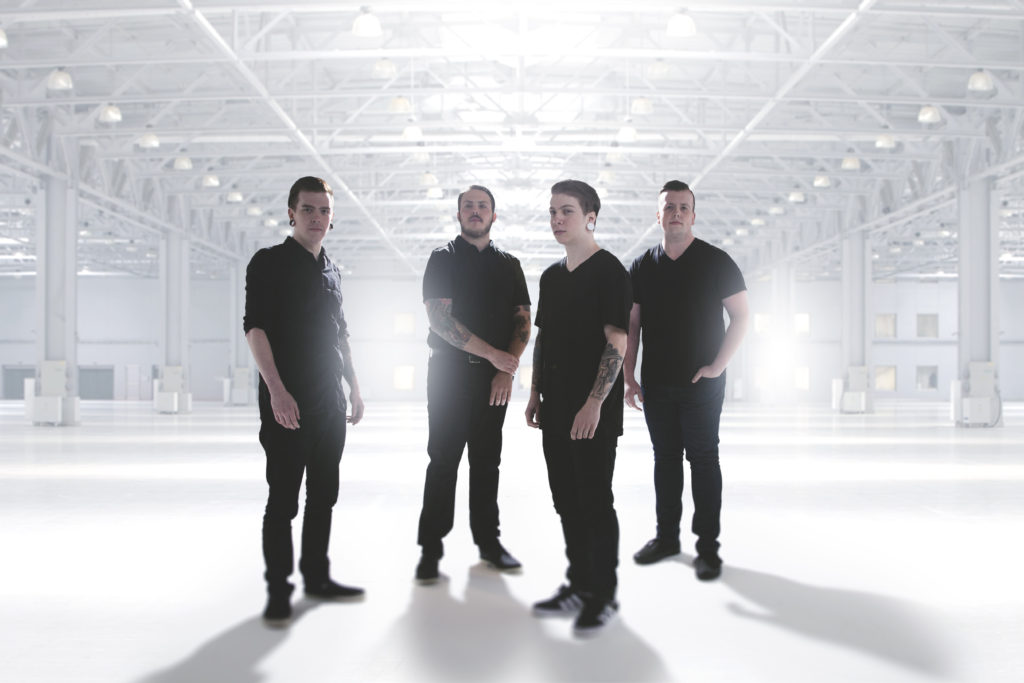 The core of Voids was originally formed in fall of 2012, as a band called From Far Away.  They have played in numerous states and multiple tours, debuting their EP, 'Recover | Repeat'. In addition to releasing three singles, building a local fanbase, and signing to At Your Command Records; they decided to part ways with the name due to member changes and wanting a fresh start with a different outlook. Which lead them to announce the new name, Voids. Re-forming in late 2015, Voids is a four-piece metalcore band from Hagerstown, Maryland. Their message as a band revolves around the addictions that affect the lives of many in a negative way. They want people to turn towards their music as a healthy way to cope with the problems they are having with their lives; rather than ones that can destroy someone's personal life and the ones around them. It's not often that bands like Voids come along. They create music for a specific reason, and a positive one at that. Bands like Void that use their artistry as a reason to help others is something that deserves to be celebrated. The band has recetly released  'No Character : No Crown' which dropped on October 13th, you can pick up the album at all major online music vendors.
If you are eager to hear what Voids music is all about you can check out their new video for "Eris" below. The track is from their album 'No Character : No Crown' that released on October 13th.
As metal heads a lot of us keep a list of bands we can't wait to see. Some of those bands can be difficult to see at times. They may not play often, not play in your area, or simply sell out before you can pick up a ticket. Not only do we keep a bucketlist of bands we want to see but other bands do as well. We had the chance to speak with bassist Theo Parmenter and find out what his personal bucketlist of bands are and why. Here is bassist Theo Parmenter's bucketlist:
I've thankfully had to chance to knock out a lot of my buckets list bands, including Slipknot, Disturbed, Marilyn Manson, Bullet For My Valentine, KoRn, Atreyu, and Flyleaf. There's a handful left that I'd love to see, and will jump at the first chance I get to see them.
A Day To Remember – When I first got into this genre of music, this band was one of the biggest artists I listened to and looked up to. They have a lot of great material, powerful lyrics that got me through a lot of struggles. They really pushed to have what they have, and still continue to do so to this day, and pushed me to want to do the same. They have multiple albums I would love to experience live.
Stone Sour – I'm a huge Slipknot fan, so by default I would love to see Corey Taylor's other work. Slipknot was absolutely fantastic live, and I expect the same from his other band.
Dayseeker – Rory has one of the best vocals I've ever heard on a record, including the instrumentals as a whole, especially with their newest record, instantly made me a fan. They have so much power and passion, I need to see them live.