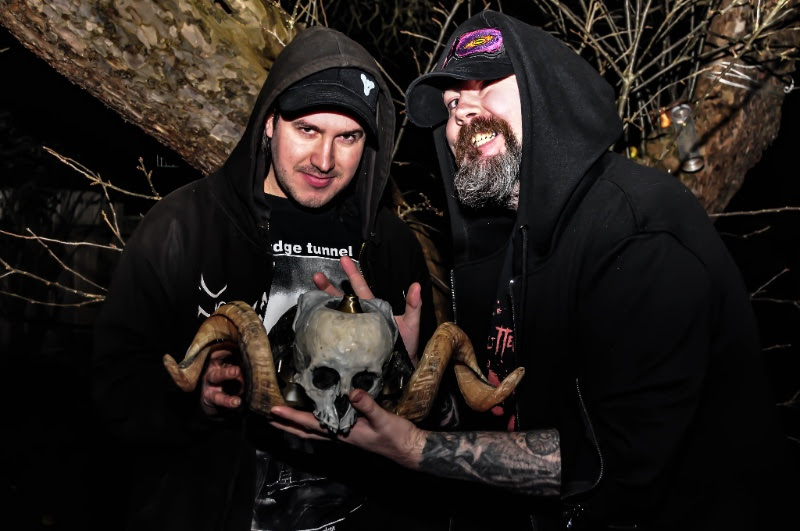 The doom partners from Britain of Phlefonyaar have just announced the details of their upcoming release, 'Septic, Bitter and Hardbitten'. The album will be released on Cavernous Records on April 14th. It will be the band's follow up to their 2016 release 'Kissing Carrion'. There will be 7 songs on the record that are expected to leave you shaken, frightened, and with your mind blown. Phlefonyaar is Paul March and Jim Males. You can check out artwork, the track list, and the new song "Temple Bells After Midnight" in a stream below. Vocalist Paul March had this to say about the upcoming release: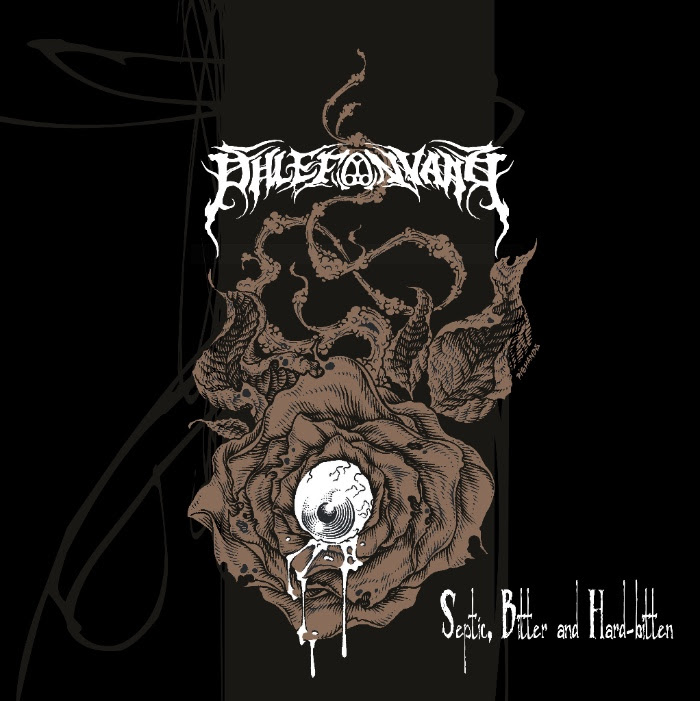 "We're back to generally bring you our feel good, happy day-glow, end time message with our latest release, Septic, Bitter and Hardbitten. It's a full on rollercoaster of sparkling hardcore unicorn porn fun, I kid you not. So what's new I hear you cry, why should I care about two scallywags playing the filthiest sludge doom rock this side of equator? Well if you said that then you've already answered your own question and maybe this isn't for you, the doors over there. For the rest of us, I'm not gonna yap on about production or hand you a line like some slick snake oil salesman peddling his wares in a backwater town in the ass end of nowhere about this or that or how sincere I am about stuff. No no no. That's not how this is gonna get done. To be honest the main pressing reason this should be listened to is just so you can laugh derisively and prove me wrong. So go listen, turn it up loud, maybe have a little dance, drink some screech or high end cough syrup (the good stuff) and if it doesn't end up making you feel like a coyote chewing on a cigarette, you can come back and tell us how we ruined your evening. Either way you won't regret it."
Be sure to follow the band on Facebook.
Track List
1) The Lingering Molly
2) Temple Bells After Midnight
3) And If My Conscience Be In Fits?
4) Slow Death and Procrastination
5) Nuthin But Whimsy
6) You Can Never Have… (Too Many Knives)
7) All Things That On Earth Do Dwell