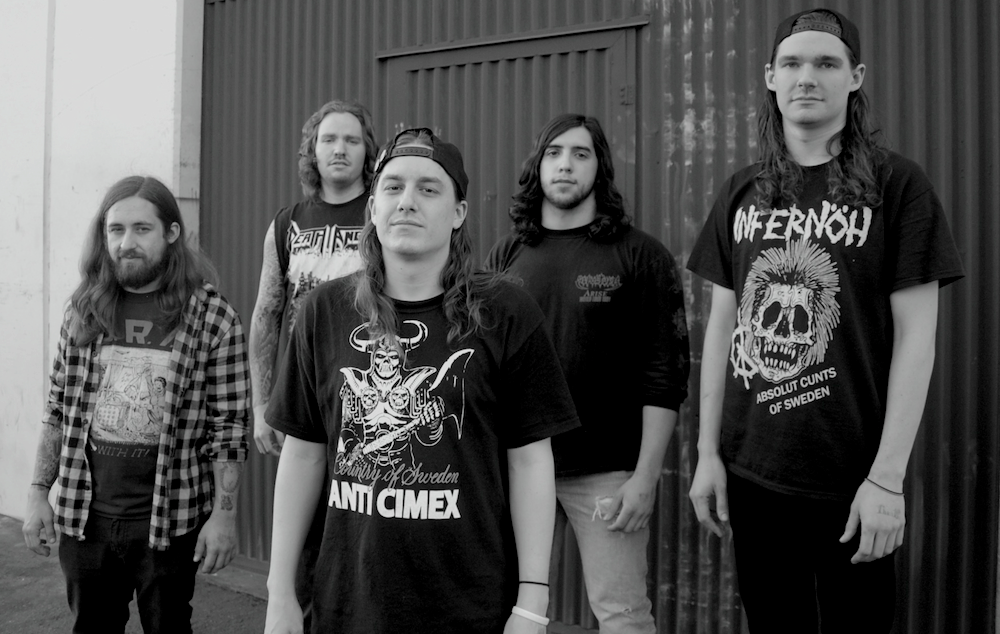 POWER TRIP; Hailing from Dallas, the band has toured the world relentlessly for years. Their musical proficiency, perfect song structure, rich tones, fierce riffs, delivery, and collective attitude has seeded them as one of today's most prolific acts in any astute or heavy genre. POWER TRIP executes music with raw energy, and it's easily heard on their previous material as well as this new release. They are the up and coming thrash band that everyone should keep their eyes on. These thrashers have 2 full length albums 'Manifest Decimation' and their most recent release 'Nightmare Logic' out and both are impressive feats. With 5 other releases in their discography that include EP's, a split and a demo, it shows that nothing can hold this band back from success.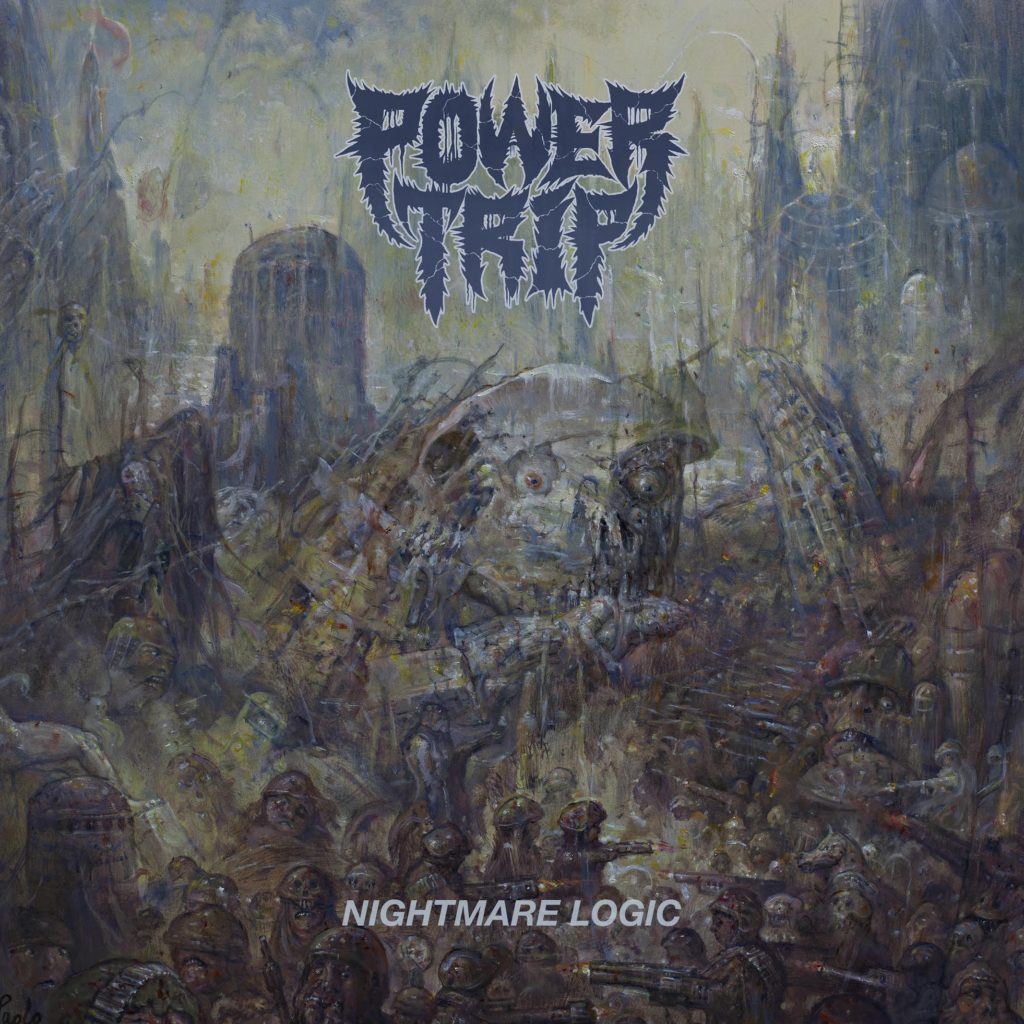 Right off the bat, I need to say how easy it is to get through this album. It flows so smoothly and seamlessly that while I was listening to the album for review, it would catch me off guard when the first song would come back on. Keep in mind this record is relatively short coming in around the 30 minute mark. This album doesn't have a single weak spot. It keeps up the anti throughout with surprise after surprise. One minute its all out thrash and the next we have fantastic solos. The solos themselves sound very interesting. All them sound like they're live, as if you were at a show listening to it. I'd argue that the way they went about the solo's is what makes this album very interesting. The band was not afraid to do something different. The differences don't stop there. There are parts that I'm still not sure are synth or just really cool bass lines. This is just an interesting as hell record with things we have been missing for a long time in the metal scene. It's old school thrash we haven't seen from a newer band for a awhile.
A few stand out tracks on this record are "Soul Sacrifice","Waiting Around to Die" and "Crucifixation". "Soul Sacrifice" gives us our first taste of this album. Its also gives us our first taste of the variety this band has to offer. A little bit of the strange noises/samples (not sure how else to describe them) that can be heard throughout the album, the thrash and the solos. This song alone leaves you intrigued enough to wonder what the rest of the album has in store. "Waiting Around to Die" is even more of what I already off this record. Fast and thrash till death. We get a bit of the slower chug along speed toward the end of this song and it is varied enough to make my list. "Crucifixation" is the best song on this record by far. The blend of vocals galloping along with the instruments is just perfection. Intense solos, again with that almost live recorded sound to them. Its also the longest track on the record coming in at 5:21.
This was the first taste of POWER TRIP for me and I'm on board with what they have to offer. A Unique thrash band that is bringing back the old school. This record is fantastic and I couldn't recommend it enough.
Check out POWER TRIP 'Nightmare Logic' streaming below as well as the band itself at these links down.