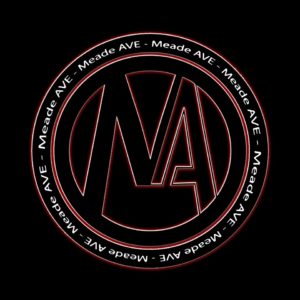 The Las Vegas Strip. Bright lights, glitz, glamor, world famous casinos and celebrities. Whatever. Sorry. Not a fan. Head northwest off the strip and things quickly change just like most downtown areas in any large city. The polish fades and the world becomes "normal" at best and "seedier" and/or dangerous at worst. These are the areas that locals live, work and play in the shadow of the downtown machine. Take, for example, a short little street off the Vegas Strip, Meade Avenue. You can get your car fixed, buy a used boat, shop for "adult gifts", recycle your worn out crap or rent a dirty old warehouse for whatever storage needs you may find yourself in need of. Not all that comes off of Meade Avenue is mediocre though. Take, for instance the killer, Hard Rock/Metal outfit named after this unassuming little Sin City street, Meade Ave…


Formed in 2013, Meade Ave. was the brainchild of drummer Aaron Paoletta who had been running the Bad Sue Record label since 2009. After running his band idea by bass player Seth Peavler who helps him run the studio, the roots were firmly in place for what Meade Ave. would soon become. With a number of line up changes, including bass responsibilities going to Matthew Paoletta, under their belts, Aaron contacted United States Army Veteran, Jeff Bowling in June of 2014 to audition for vocalist after hearing him sing at a local karaoke bar. Soon afterward, guitarist and long-time friend Blake Wolden was approached and became the last link in the band's chain. By mid-2015, Meade Ave. had released their wildly popular single "Born Again" and quickly followed it up with their debut LP "From the Ashes" on the Paoletta's independent, Bad Sue Record label. Since then, the band has not looked back, touring extensively in support of their album and networking throughout the country.
Meade Ave.'s sound is driven directly out of old school Hard Rock around the time that it was being transitioned toward Metal in the 70's and 80's. Heavily based in screaming, catchy guitar riffs, driving drums and semi-cleanly sung/growled vocals (many times bordering on Punk) are the lynch pins to Meade Ave.'s cool and unique perspective of what Metal/Hard Rock should sound like. Recurring lyrical themes run from causing or being the target of emotional turmoil to Queen or U-2 style anthems that call for rising above all that stands in the way of reaching one's goals. Serious, intense and angry for sure but never seem to tread so far into the angst that there can be no resolution or ends in a spiral of bitter hatred and vitriol. Very clever and assures that fans can not only relate, but be left with and out through Meade Ave.'s aggressive music. With thematic and musical roots in classic Hard Rock and Metal, it is not surprising that influences range from Tool and Disturbed, to Nirvana and The Black Dahlia Murbder, to Pink Floyd and Led Zepplin all the way to Def Leppard and Aerosmith. Meade Ave. flips all the right switches with their sound which garner fans from all over the Hard Rock and Metal map.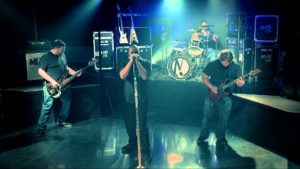 After seeing and speaking with this Las Vegas wunderkind band, I can tell you that they absolutely love what they do. So much positive energy and passion for music. Before their show, all members were coming out of their skins to play to a smaller audience at Jack Rabbits in Jacksonville, FL. I get the feeling that they are just happy to play, be it to ten people in a smokey little pub in Po-Dunk, USA to the historically significant stages of Vinyl, The Hard Rock Cafes in Vegas and Pittsburgh, Fox 5 Gibson Showroom, House of Blues Las Vegas, The Rail Club in Fort Worth Texas (as a side note, they have played and publicly support my boys in 3Eighty3 that I recently reviewed!), Dirty Dog Bar in Austin, Texas and the legendary Whiskey a Go-Go on the Sunset Strip in Hollywood, California. They definitely leave nothing on the table during their live shows. As good as the music is, Meade Ave. is a live band first; demanding audience participation making their show less about Meade Ave. and more about a brotherhood under the auspices of the music they love so much. Don't hesitate to come up and talk to these guys either. Every one of them is engaging, intelligent and just as excited to meet you as you are to meet them. Absolutely zero attitude or off-putting arrogance from any of these stellar musicians. Very, very cool! Over the course of the band's latest tour, they have garnered the award of the #1 Unsigned Band in the World-Sunset Island Music Chart and played with notable international favorites like Otep, American Head Charge, Tantric, Smile Empty Soul, Philm, Powerman 5000 (who also have specifically asked to have Meade Ave. play with them whenever they are near one of their shows), Head PE and many other famous acts throughout the United States.
So, if you see Meade Ave. anywhere near you, go out and support them, meet the band and buy their "From the Ashes" CD which is available on iTunes, Google Play, Amazon, CDBaby and at select music stores all over the United States, because these guys are on their way up. Currently, they are working on their second CD which promises to be better than their already killer offerings. Until then, keep a sharp eye out of Meade Ave. because the future can only be brighter than the overpowering lights of the Vegas Strip…
For more information and tour dates for Meade Ave., check out:
Web  ReverbNation  Twitter  YouTube  MySpace  Instagram  BandCamp  Soundcloud
Releases to Date:
Enlightenment (Single)
In the Beginning… (Single)
Born Again (Single)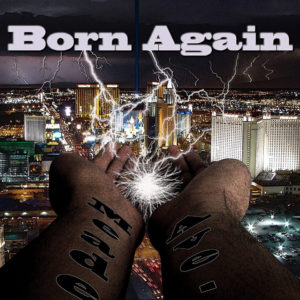 From the Ashes (LP)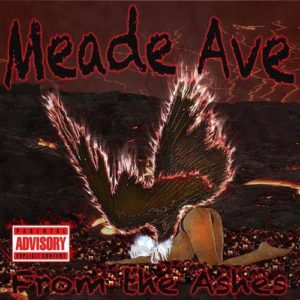 Track List for From the Ashes:
"In the Beginning…"
"Enlightenment"
"The Journey"
"Prelude"
"Cycles"
"Denial"
"Revelation"
"From the Ashes"
"Born Again"
"Redemption"
"Threads of Fate"
"The (W)reckoning"