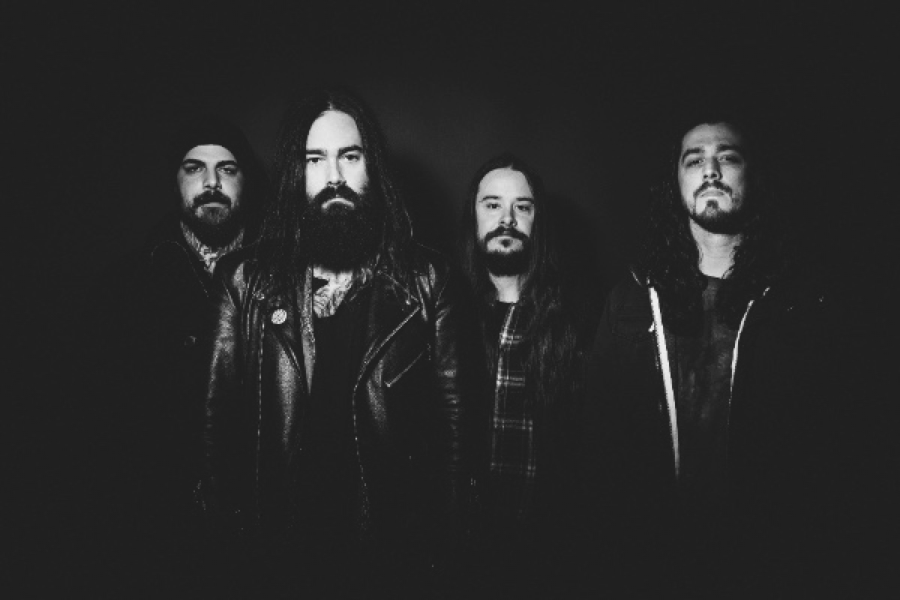 North Carolina rock group, He Is Legend, have announced they will embark on a headline tour this Summer.  The six week tour, entitled the Hot Like Sauce tour, will span from July 14 to August 23 and include support from Islander, To Speak Of Wolves, and Bad Seed Rising.  Earlier this year, He Is Legend dropped their Spinefarm Records debut, 'Few', which is the band's first album to be produced via crowdfunding through their Indiegogo campaign and debuted at No. 1 on the Billboard Heatseekers Chart upon release.  The band recently unveiled their newest single "Gold Dust" which you can check out below:
Underoath vocalist, Spencer Chamberlain, states:
"There's a handful of bands out there, that when I hear their record, I wish that I wrote it.  He Is Legend have always been one of those bands."
I can't say I disagree with Mr. Chamberlain, as He Is Legend never cease to amaze and exceed far beyond anyone's expectations, and I can say with certainty, this tour will be one that you will NOT want to miss!  Also, be sure to pick up your copy of 'Few' while you're at the show!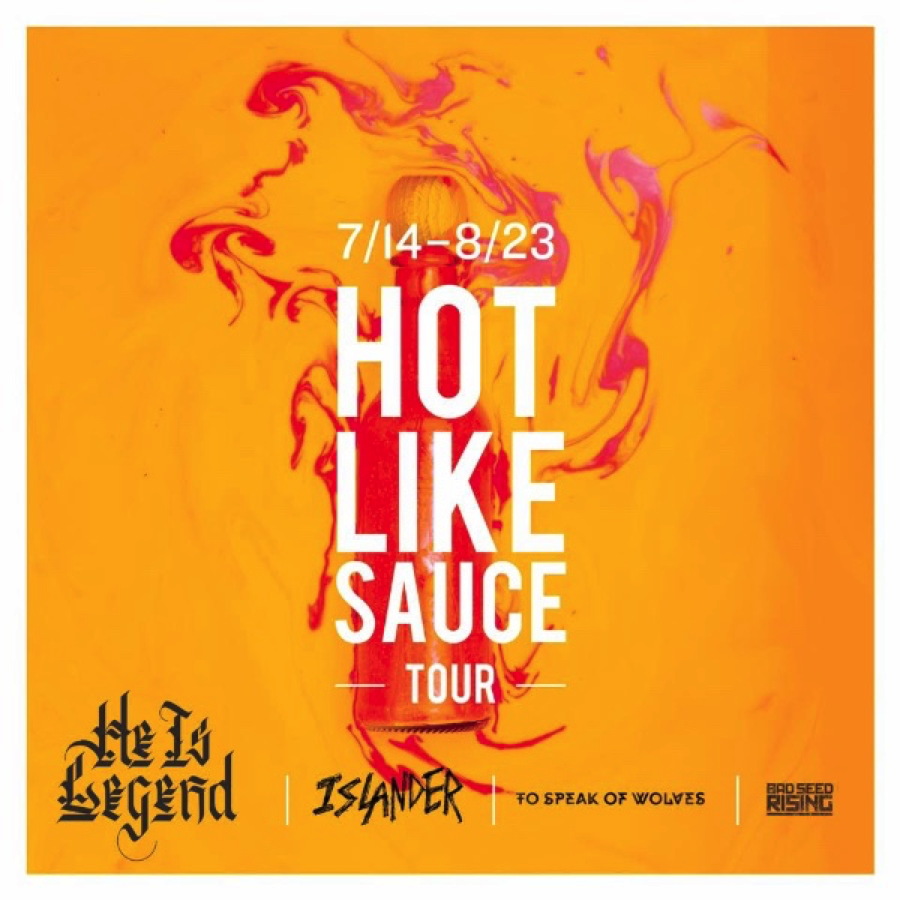 HE IS LEGEND TOUR DATES:
7/14: Atlanta, GA @ The Masquerade-Hell
7/15: Tampa, FL @ Crowbar
7/16: Orlando, FL @ Backbooth
7/17: Tallahassee, FL @ Wilbury
7/18: Baton Rouge, LA @ Spanish Moon
7/20: Oklahoma City, OK @ 89th Street Collective
7/21: Austin, TX @ Come and Take It Live
7/22: Dallas, TX @ RBC
7/23: Houston, TX @ Walters
7/25: Lubbock, TX @ Backstage
7/27: Tucson, AZ @ The Rock
7/28: Mesa, AZ @ Club Red
7/30: Los Angeles, CA @ The Whisky
8/1: Reno, NV @ Jub Jub's
8/3: Seattle, WA @ El Corazon
8/4: Portland, OR @ Analog Theater
8/5: Spokane, WA @ The Big Dipper
8/6: Billings, MT @ Pub Station
8/8: Salt Lake City, UT @ The Metro
8/9: Denver, CO @ Moon Room
8/11: Minneapolis, MN @ Amsterdam
8/12: Madison, WI @ The Annex
8/13: Joliet, IL @ The Forge
8/16: Flint, MI @ The Machine Shop
8/17: London, ON @ Rum Runners
8/18: Toronto, ON @ Sneaky Dees
8/19: Montreal, QC @ Bar Le Ritz PDB
8/20: Ottawa, ON @ Mavericks
8/22: Rochester, NY @ Photo City
8/23: Pittsburgh, PA @ Cattivo