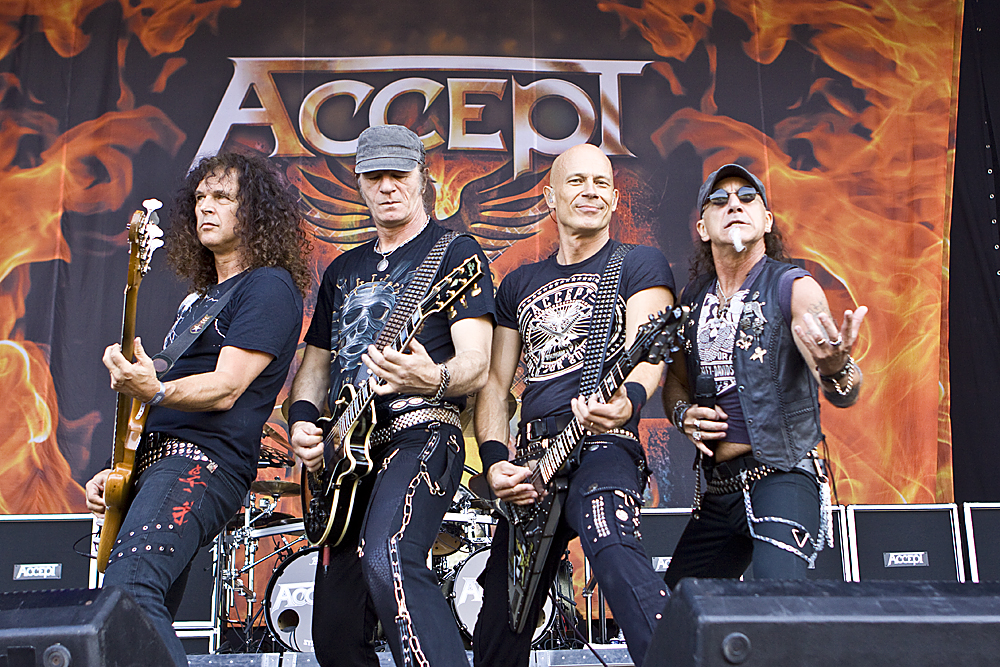 'The Rise Of Chaos' is ACCEPT's 15th studio album and their 4th offspring under Nuclear Blast Records, following the previous releases of 'Blood Of The Nations','Stalingrad', and 'Blind Rage'. The new album is going to come crashing through the gates on August 4th, 2017 for a worldwide release.
Today ACCEPT premiere their first official video from the upcoming album, the title track, 'The Rise Of Chaos'. Shot in Nashville's famous rehearsal centre Soundcheck, the video consists of 81,127 still images that were later transformed into video sequences.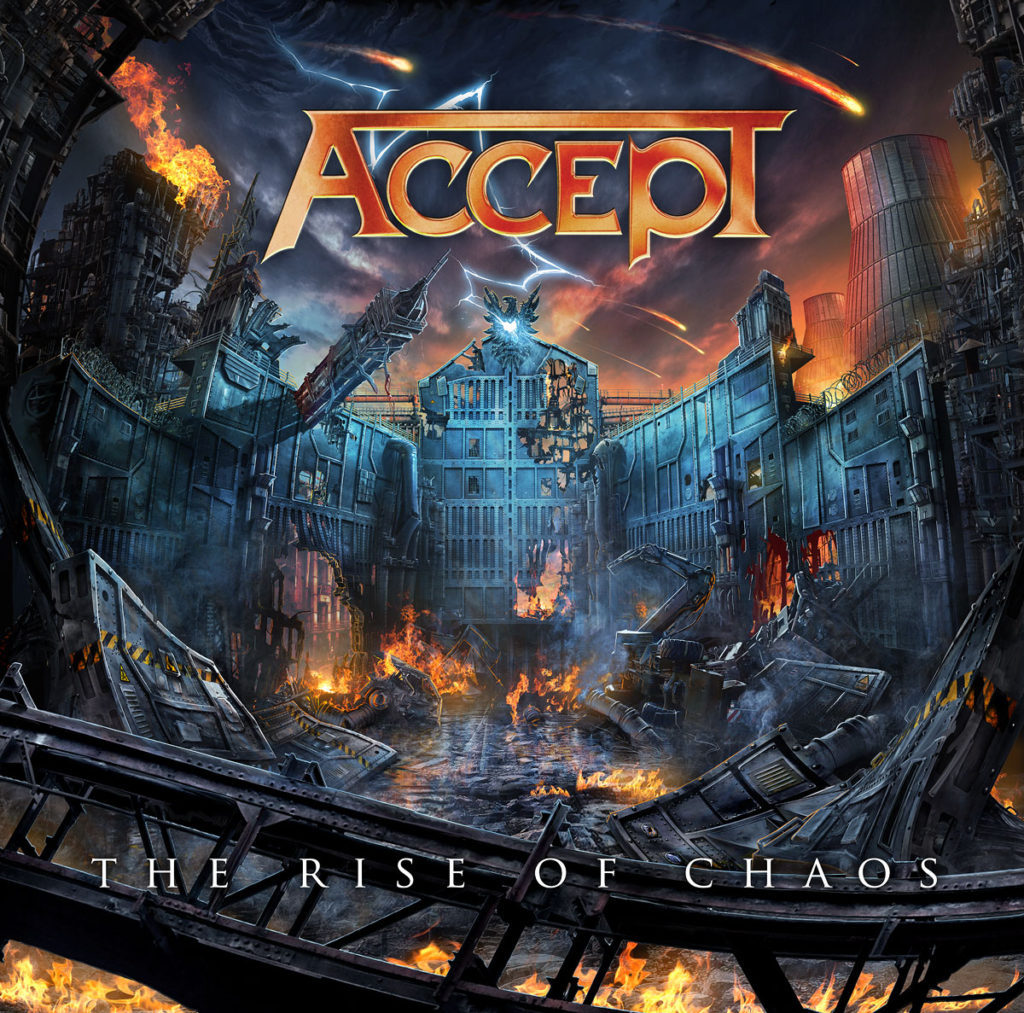 Wolf Hoffmann, the band's axeman in his own words explains stuff regarding the album,
"THE RISE OF CHAOS is something I have been thinking about often. Wherever we go – there is some hidden as well as  some visible destruction and it kind of changes the world we know.  What was there today – can be gone tomorrow and it's kind of irritating, because it happens  on   so many levels and no one knows what comes next.  The cover is our last stage set – but now clearly destroyed –  like…..  after a catastrophe!"
The band has released the above artwork as the cover for the album, which was designed by Gyula Havancsák (Grave Digger, Destruction), and it surely looks like a cesspool of total obliteration.
ACCEPT had to bid adieu former guitarist Herman Frank and drummer Stefan Schwarzmann as they quit the band back in winter of December 2014. Which makes their forthcoming album, 'The Rise Of Chaos' as debut for the latest additions, guitarist Uwe Lulis (GRAVE DIGGER, REBELLION) and drummer Christopher Williams. It will be only exciting to see what new twist in sound they bring when ACCEPT play live, later in support of their new album tours.

Pre-order 'The Rise Of Chaos' here.
Stream the new music video below.
ACCEPT have announced some tour dates as well, with epic promising shows in Japan, South America, and one off shows in Australia and the US as of now. Check them out below:
ACCEPT live 2017:
03.08. – D – Wacken – Wacken Open Air *SOLD OUT*
07.09. – USA – Beverly Hills, CA – Saban Theatre
10.09. – J – Fukuoka – Drum Logos
12.09. – J – Osaka – Umeda Club Quattro
13.09. – J – Nagoya – Bottom Line
14.09. – J – Tokyo – Nakano Sun Plaza Hall
17.11. – AUS – Melbourne – 170 Russell
26.09. – USA – New York, NY – Irving Plaza
17.11. – SA – Buenos Aires – Teatro Flores
19.11. – SA – Montevideo – Sala del Museo
21.11. – SA – Santiago – Teatro Cariolaw
23.11. – SA – Asuncion – Sala Garcia Lorca de la Manzana de la Rivera
25.11. – SA – Bogata – Festival del Diablo III
27.11. – SA – San Jose – Peppers
Tickets available here.