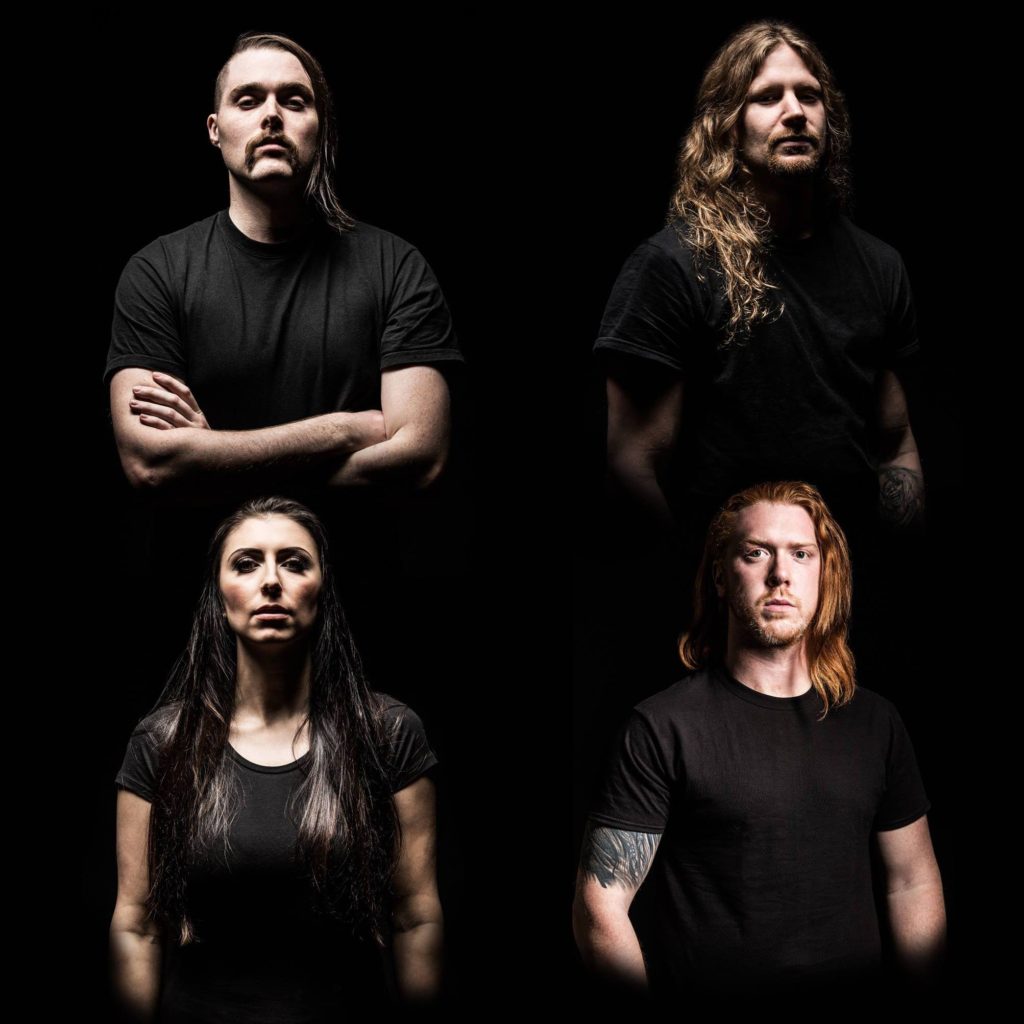 Vancouver, Canada heavy melodic metallers UNLEASH THE ARCHERS are returning to North America.  The band will be out on the road supporting their latest effort entitled 'Apex', that was released in summer of 2017 via Napalm Records.  They have enlisted fellow Canadian rockers STRIKER to provide direct support and HELION PRIME will open the shows.  The tour kicks off September 9th in Seattle, WA and runs through October 14th in Vancouver, BC.  More dates are expected to be added soon, and a complete list of confirmed dates can be found below.
Front woman Brittney Slayes says she cannot wait to hit the road in North America. Here's what she has to say in detail:
"We are so excited to finally tour in support of Apex through North America! We have tons of fans here that have supported us from the beginning, and some that have only recently discovered us, and we can't wait to play for them all. We have been so humbled and amazed by how well this record has been received by our fans, and now we finally get to share it with them live; it's really just the greatest feeling in the world! To top it off we're hitting the road with two bands that are very close friends, Striker and Helion Prime, so it's going to be a wild one for sure!"
With the release of their fourth album Apex, UNLEASH THE ARCHERS celebrated their tenth year together and unleashed an exhilarating masterpiece that takes you on a furious adventure, weaving through elements of the strongest metal genres of our time. On another note, Nikko Whitworth quit the band for reasons which he stated on a Facebook comment as, "constantly thirsty for new creative ventures", when asked upon by a fan as to why he left the band. And, this has been the fourth time a bassist has left the band. The band has seen a couple of bassists join and leave since their formation in 2007. Nikko did keep up and match the energy UNLEASH THE ARCHERS spewed when together, and it now only remains to see whom the band chooses to fill in Nikko's shoes for this tour. Till then, go see if your nearest venue is up on the list and keep an eye on their Facebook page for ticketing info.
UNLEASH  THE ARCHERS And STRIKER W/HELION PRIME:
9/9: Seattle, WA @ El Corazon
9/11: Orangevale, CA @ Boardwalk
9/12: San Diego, CA @ Brick By Brick
9/13: Costa Mesa, CA @ The Tiki Bar
9/14: Phoenix, AZ @ Club Red
9/16: Dallas, TX @ Trees
9/18: Austin, TX @ Dirty Dog Bar
9/19: Houston, TX @ Scout Bar
9/24: Greeneville, SC @ Radio Room
9/26: Baltimore, MD @ Sparta Inn
9/27: Brooklyn, NY @ Kingsland
9/28: Rochester, NY @ Montage Hall
9/29: Ottawa, ON @ Mavericks*
9/30: Quebec City, QC @ La Source*
10/1: Toronto, ON @ Velvet Underground
10/5: Chicago, IL @ Reggies
10/7: Denver, CO @ Larimer
10/9: Sioux Falls, SD @ Bigs Bar
10/10: Winnipeg, MB @ Windsor Hotel*
10/12: Calgary, AB @ Dickens*
10/13: Edmonton, AB @ Starlite*
10/14: Vancouver, BC @ Rickshaw*
*No HELION PRIME