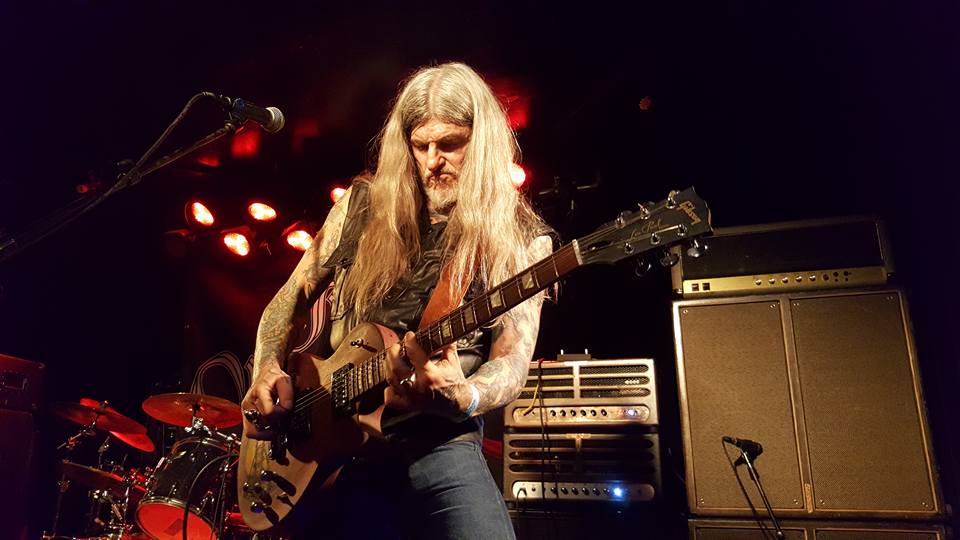 Originally released in 1990 and out-of-print for almost two decades, The Obsessed's now-legendary self-titled debut comes completely remastered with previously unreleased bonus tracks, including the highly-sought after four-track Concrete Cancer demo (1984), expanded artwork, never-before-seen photos, and extended liner notes from frontman Scott "Wino" Weinrich. The Obsessed is a true piece of doom rock history! The deluxe 2xCD version of the record includes a bonus disc containing the Concrete Cancer demo as well as a full live set from 1985 in Washington, D.C.. The Concrete Cancer demo is also available separately as a limited-edition LP.
Doom rock icons The Obsessed are pleased to undrape their acoustic performance video of "Freedom" recorded live at the Gibson Guitar Recording Studio in New York City. The track is taken from the band's self-titled, debut album, which was recently reissued via Relapse Records.
"Freedom" was the opener of the B side on The Obsessed's self titled debut, originally released in 1990 and reissued last year via Relapse Records. As far as the performance goes, we get current Obsessed drummer Brian Costantino playing on a cajon while Wino plays a truly inspired version of "Freedom." This version is shorter than the original by at least 2 minutes but it still manages to pack quite a punch! As most know, Wino is no stranger to acoustic work as he has been putting out quality material since at least 2010 and playing full on acoustic sets from time to time.
While it's become somewhat of a trend for older rockers to go acoustic, what sets Wino apart from the pack is the fact that his composition skills and technical ability are so much more unique when compared to other players who simply sound dull in comparison.