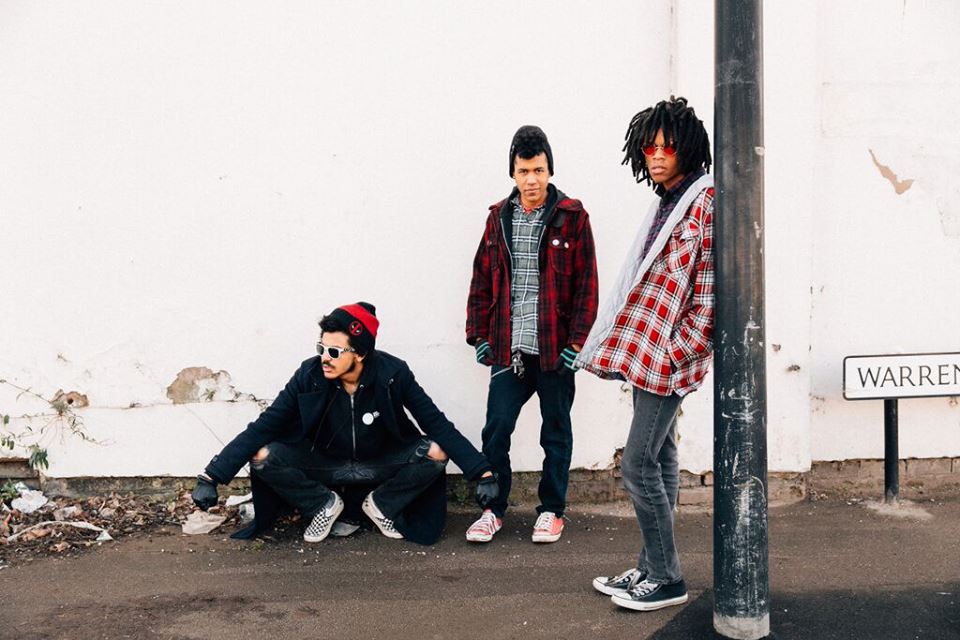 *In this series we pose the age old questions to a wide array of music lovers. As fans of music most of us keep a mental list of active bands we want to see live that we haven't yet seen. The Bucketlist brings to you those lists of your favorite artists and why those bands mean so much to them*
Missouri rock trio, Radkey, has been making waves in the music scene since their start in 2010.  Besides opening for national acts such as Fishbone, The Offspring, and Black Joe Lewis, they've played some of the biggest festivals the country has to offer and if you've had the opportunity to see them live, you know exactly what kind of raw, authentic party these guys deliver.
Not too many bands these days have the "real" feeling to their music with the over-production and gimmicks, but Radkey do not need gimmicks or flashy clothes.  Give them a guitar, a bass, a drum kit, and an audience to impress, and they'll get the job done every time.  The brothers utilize the punk sound of the Misfits and mix it with a 70's heavy metal twist, and also add in some classic guitar licks influenced by icons such as Led Zeppelin and Black Sabbath.  The songs are catchy, hard-hitting, well-written, and will have you singing along in no time.  It's contagious.
Every music lover has their own bucketlist of band's they would like to see live, and thankfully, I've been privileged enough to cross off some of those bands this year.  My number one act to see since I was around 7 years old was Ozzy and I got to cross him off the list at this year's Louder Than Life Festival in Louisville, KY.  While I was there, I got the chance to sit down with Dee and Isaiah of Radkey, and get some insight on who is on their bucketlist, and some were the same as mine!  Check it out below!