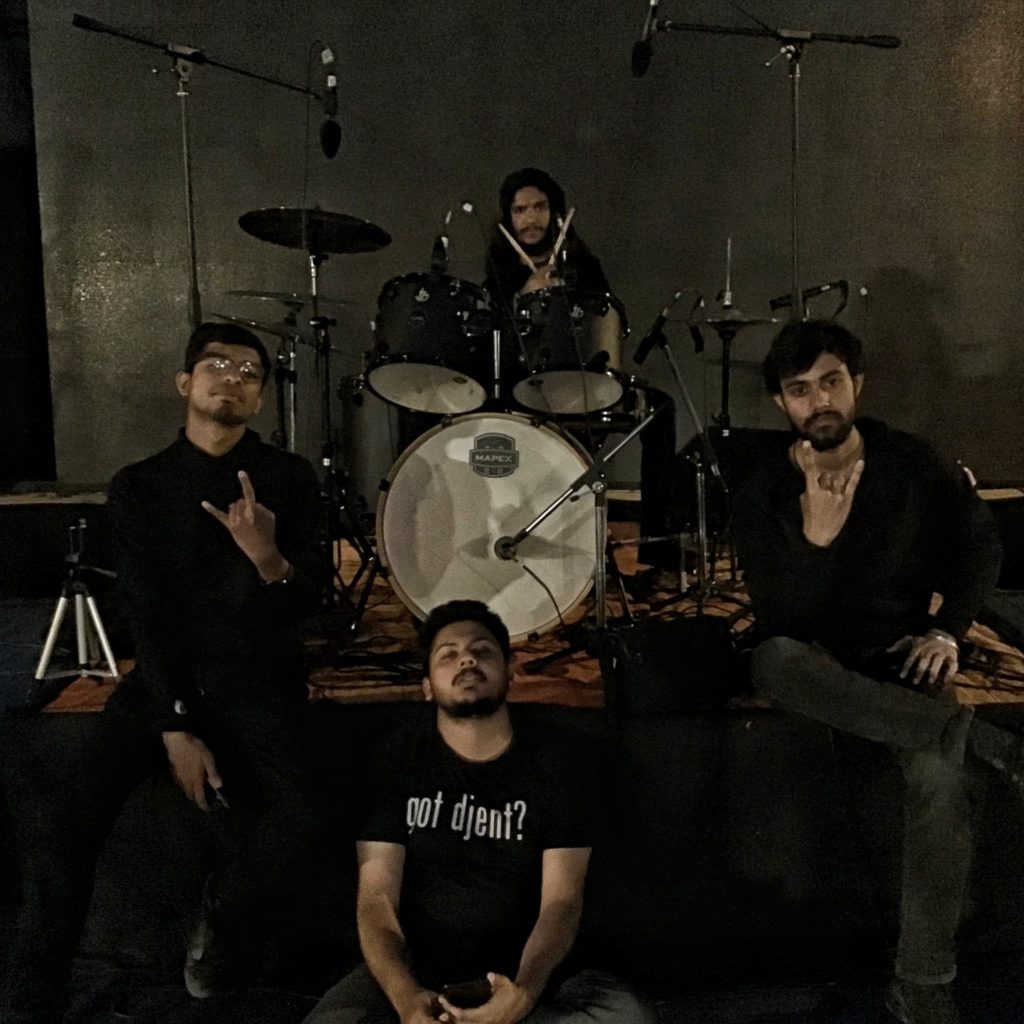 Indian band based out of Jaipur, Rajasthan has unleashed their all new music video, 'Walking God', from their debut EP. The quartet has chosen to throw some much needed limelight on drug and alcohol addiction that society battles. To talk about an issue that is often left under the rug takes much courage and for that that the band deserves much respect and appreciation.
According to the band, here's what they have to say about their new music video, "Walking God marks as our third single from our debut EP. It's a story of a man struggling with addiction to drugs and alcohol. A series of event later on decides his fate making him clean from his addiction with the help of supernatural power. Walking God is written as a symbolism of end of the Kalyug by Lord Kalki, cleaning every evil deeds on Earth and resetting a new age of dawn."
The song begins with a calm and carries itself upward and onward to double bass drumming and power riffing, a crescendo you might call. It perfectly shows how traumatic and frustrating the ordeal of addiction can be. The song sort of goes up and down, building in the calm and breaking it down with heavy riff and complimenting amazing drumming. It has a very groovy, metalcore sort of break downs and the obvious melodic sections, something that new wave of American heavy metal known for and have inspired others such as LAST WALK as well.
Take a dig into their new video and also don't forget to check out their new EP and follow them on facebook if you like their music. Cheers!
LAST WALK consists of:
Drums: Vikas Sharma
Guitars: Akhilesh Srivastav
Bass: Snehashish Banerjee
Vocals: rbbt