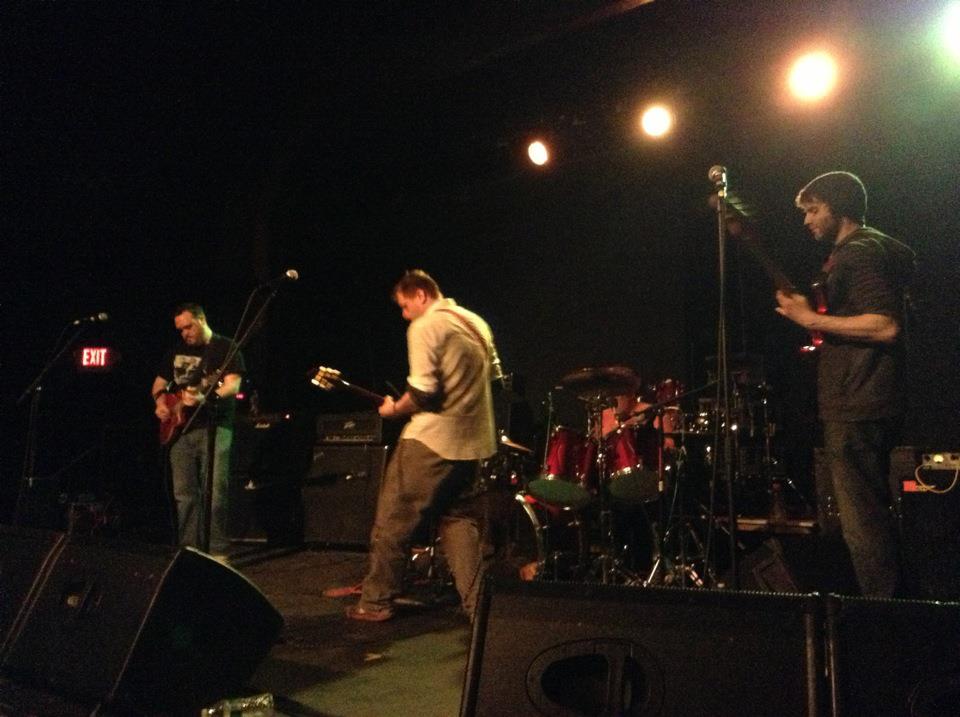 *This is part of our State Of The Art series, showcasing bands every Monday from the featured state. This month's state is North Dakota.*
Around the year 2000, Nate Hockett, Lance Meoricke, Andy Fuchs, and Josh Renner formed a band they called Memory Work in Bismarck/Mandan, North Dakota. They eventually parted ways with Andy Fuchs, bringing Nick Just in on bass. The band subsequently changed their name to Finest Line Divides. Nick would later move to guitar and Matt Chalcraft would come in for bass duties. They unfortunately broke up in 2002.
10 years later, Nick Just, Lance Meoricke, and Josh Renner decided they wanted to play music again. It started with reworking old songs, which lead to new material being written. Nick would take over vocals and stay on guitar. A friend of the band recommended Keenan Miller for the vacant bass position. In 2013, Lance decided to bow out, which left the band's future in question. Chris Vetter stepped in.  This led to two releases in 2014 and 2019's masterwork, 'The Ghost That's Chosen Me'.  They are alternative, rock, metal and thoughtful. I absolutely adore the experimental approach and the completely reflective nature of their music.  It is like waking to a vista of vibrant strands of sound and a world that embraces rock, metal, rap, pop and alternative.