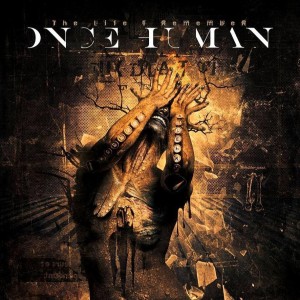 *This is part of our State Of The Art series, showcasing bands every Monday from the featured State*
This month's State is California!
Hailing from Los Angeles, Once Human is a brutal force in Metal to be reckoned with and not for the faint of heart. Formed in 2014 by music producer and guitarist extraordinaire Logan Mader (of Soulfly and Machine Head fame) after joining forces with Australian guitarist-turned-singer Lauren Hart, bassist Damian Rainauld and drummer Ralph Alexander. Shortly after the release of their debut album, The Life I Remember in August of 2015, Alexander was replaced on drums by Dillion Trollope. With the addition of Skyler Howren on guitars, the current line up was complete. Already touring with Fear Factory and soon with Death Angel, Once Human is proving that they have what it takes to propagate their very dark brand of music in the Metal world.