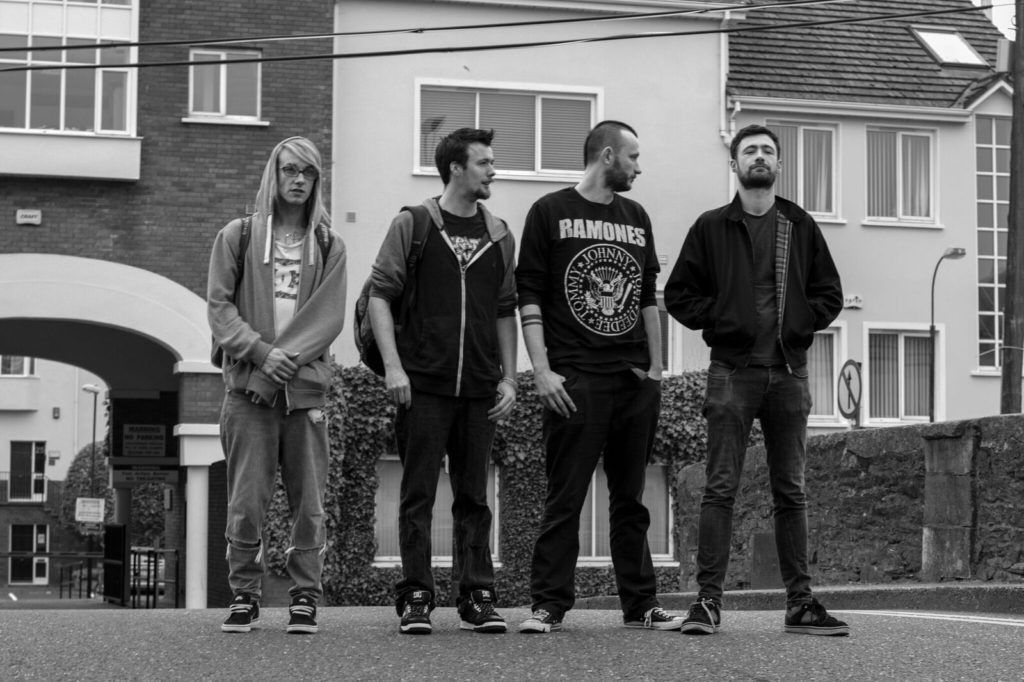 Irish punk quartet AUDIBLE JOES' sophomore album, 'Irrational Anthems' will be arriving on July 14th, but you can hear it early down below on Soundcloud. The first few days of release are a critical time for any band, and so many bands would choose to use SC SuperFans to boost their listens at this time, which is understandable. Audible Joes needs no such help, however. The 11 blistering tracks were engineered by Keith Clancy and the late Lawrence White, and are armed to the teeth with gritty guitars and melodic vocals.
Bassist/vocalist Alex Dinan describes the new album as "A collection of experiences and viewpoints, that contrasts social commentary with introspective lyrics. A hard hitting Punk Rock mémoire, captured in 30 minutes of authentic energy."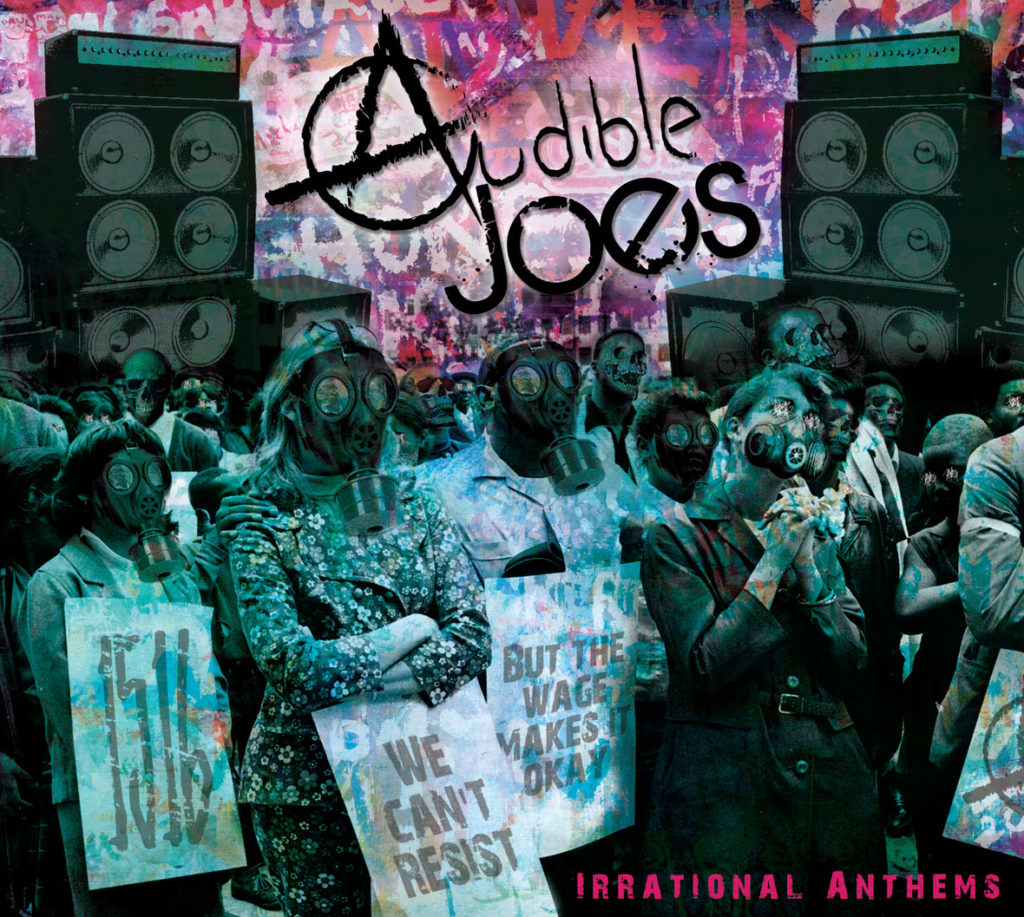 A music video for the album's lead single "Speaker Submission" can also be seen attached below. An energetic track inspired by a particularly scary case of sleep paralysis that front-man Michael Stone experienced.
"The episode involved being strapped into a chair with a loud set of speakers pumping an endless wave of white noise at me," says Stone. "After regaining control from the episode I realized that I can't take what I do for granted. The white noise was deafening and it threatened everything that I love in life and work towards. Sound is all I have. The song itself is inspired by taking solace and comfort in the music that drives and you and keeps you moving forward."
AUDIBLE JOES formed in 2010 and released their debut album 'Medicine For Modern Living' in 2015. 'Irrational Anthems' will be available on all digital retailers on July 14th.