*This is part of our State Of The Art series, showcasing bands every Monday from the featured State*
This month's State is Utah!

Last Monday of November signals the end of our State of the Art: Utah series unfortunately. This may have been the easiest state to choose killer bands to cover since being brought on with MN. All varieties of Metal represented, from humorous, to Punk, Progressive Rock, straight Metal all the way to the harshest of the harsh; blasting out from an obviously healthy scene. Must be something in the water. This week, let me offer a band out of Salt Lake City who call themselves Riksha. I call them bad-ass!
Riksha has been around for seven years now. What is that, about forty-nine in Metal years? That, however does not mean that Riksha has not grown and matured. Over the course of their long tenure ripping stages apart all over the United States and Canada, they have been a five piece band and gone through a few line up and sound changes that have resulted in a current, four piece line up including Palmer on vocals, Kevin Bronson on bass guitar, Cody Hess on guitar and Christian "Tron" McCutchan covering the drums, playing aggressive Metal that they term as "Throg" (Thrash/Prog) that has progressively gotten heavier over the years. Not willing to be categorized by any stupid, sub-genre title, the members of Riksha choose to write and play what they like driven by influences from whatever catches their interest. They simply love what they are doing, accepting that there is little or no money to be had in the business anymore. As Palmer states: "If you could download a Big Mac, McDonald's would cease to exist". Guess what though? Riksha is still killing it on their own dime. Like so many burgeoning bands out there now, members have full time jobs and spend any disposable income on equipment, rehearsal studio space and their tour bus. Originally, members bought an old school bus, ripped out the seats and bolted in sleeping racks. With a top speed of 63 mph, no cooking or bathroom facilities and no real heat, Risksha spent many a long, cold mile bouncing down the road. With "RIKSHA ACADEMY" lettered down the side of the bus, cops and other drivers treated them like they were a real school bus. Save money touring and cleverly avoid unwanted and unneeded hassles. Freaking genius! After spending more than a month on the road with Into Eternity, the band traded the yellow beast in for a '73 Eagle Tour bus that they refurbished, saving them the cost of hotels, eating out every night and bathroom stops along the way to shows. It also has solar panels that power their on board fridge, game systems, a hot shower and plenty of room underneath to store gear. Nothing beats being able to have access to a hot shower when you're traveling on the roads for long periods of time. It's what a lot of people look forward to. They may want to make their shower time even better by contacting somewhere like Town and Country Glass Portland, Oregon to incorporate the best glass shower doors for their showering facility so they can have that extra bit of privacy and security. This could be a great way to enhance the overall look of the Tour bus going forward. If they got some new glass fitted in the tour bus, they'd have to make sure they kept on top of the cleaning. Regular cleaning can reduce the chances of mold growing in damp areas. If the bathroom wasn't cleaned regularly, it's likely that mold will grow. The tour managers would then have to look into how to kill mold to make sure the bathroom was clean and safe. Anway, being centrally located, $200 in diesel will get them to LA, Phoenix, Denver, Seattle, Portland, Las Vegas, Boise, etc. Frugal, efficient and allows them to often break even while out of state. Where else can you spend money hitting the road for a long weekend doing what you love doing most and come back with exactly what you left with? These guys have "road-dogging" down to an art form! While the Metal scene in Salt Lake City is decent, few clubs allow minors which makes wide wings almost essential to making it. These guys love meeting new people/bands and hitting a variety of venues types whenever it is possible. They are also heavy supporters of local bands; always taking the opportunity to name drop and play shows that spotlight, not only themselves, but others. Based on my research, I read very little ego which flies in the face of the bellicose and often sarcastically angry material they produce.
As stated above, Riksha's sound falls on the melodic side of Thrash but refuses to be defined by some shallow damned categorization. The foundation is laid with heavy handed drumming that rivals that of any of the best Metal drummers out there without ever crossing the line into the obnoxious. Bass lines thread a thin line between the rhythm and guitar leads, making for a unique tone not often heard outside of the Progressive Rock community. Lead guitars are riff heavy with frequent use of shred worthy bridges and solos that are reminiscent of Periphery or Scale the Summit at times while remaining a substantial force of the band's in your face drive. Explicit and mature lyrics are barked, growled, screamed and harmonically clean sung from the larger than life pipes Palmer brings to the table. Can't even make comparisons here. Palmer sounds like, well, Palmer. Just another defining quality for this killer band. In addition, really interesting songwriting makes their rather complex style accessible to those that would normally listen to Hard Rock all the way through those on this side of Death Metal like Pantera or Slayer. This unusual and highly adaptable sound has earned Riksha a Jagermeister endorsement and allowed them to play with the likes of Killswitch Engage, Disturbed, Avenged Sevenfold, Stone Sour, Hellyeah, HedPE, Halestorm, Drowning Pool, Life of Agony, Trust Company, Snot, Pissing Razors, As I Lay Dying, LA Guns, Kittie, Primer55, Dope, Five Bolt Main, StereoSide, Hypnogaja, Otep, D.O.A., Orgy, M.O.D., Soilent Green, Misfits, Skinlab, Motograter, Krash Karma, Deconstruct, Society One, Luxt, Mower, N.Y.C., 40Gritt, Rikets, Genitortures, Testament, T.S.O.L., Murphy's Law, Flotsam and Jetsam, Iced Earth, Nevermore, Havok, Flaw, Trapt, Death Dealer, Adema, Toxic Zombie and many, many others. They have appeared on just about every Metal festival near Salt Lake City and toured extensively through Utah, Colorado, Texas, New Mexico, Nevada, Oklahoma, Nevada, Arizona, California, Nebraska, Illinois, Idaho, Oregon, New York, Ohio, Michigan, Iowa, Wisconsin, Montana, Minnesota, Massachusetts, Canada, Pennsylvania, Virginia, Indiana, Louisiana, Maryland and Washington; also being featured frequently on independent and Metal radio stations all over the place. In 2015, Riksha was chosen to be on the PIAA Road to the Red Carpet tour that showcases the best independent bands throughout the county I preparation for NAMM 2016.
Riksha currently has four releases: Hair Burst Blooms Red (2010) containing "Hair Burst Blooms Red", "Serial Killer" and "Story Over"; Night Begins (2011) with songs, "The Juggernaut", "Night Begins" "Hair Burst Blooms Red", "Serial Killer", "Falling Under", "Scent of Dead Insects" and "Squid's Porn"; Pulling Daisies (2012) with "Pulling Daisies", "Play Your Suffer", "The Juggernaut" and "Serial Killer"; and their first album after signing with Dark Harvest Records, Dream Drops Red (2013) which included "So Stupid", "Something's Coming", "Skull Shock", "Drool", "Fade", "Pulling Daisies", "Hate You", "Play Your Suffer", "Roadhouse Blues" and "Diesel & Cheese" and described as "a brutal, melodic 10 track masterpiece that tells an epic story of a journey to rock bottom and then redemption." Following up this highly regarded release, Riksha is currently writing and recording a new album at Elevate Studios in Salt Lake City with Pablo Viveros (drummer for Chelsea Grin) and preparing an animated video for their new single "Five Stages of Numb" with renowned, German animator Vladysley Tsarenko that is due for release January 2017.
Well, I hate to say goodbye to Utah, but it is going out with a nuclear sized boom with Riksha! With such a uniquely killer sound, a great, positive attitude and a resume that reads like that of a world touring band, Riksha may just be one release from reaching that zenith. If not, I am quite certain they will continue producing great music and slaying every stage they hit; continuing to do what they love and were born to do!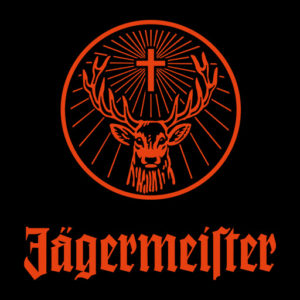 More on Salt Lake City's Riksha can be found on Web Facebook YouTube Twitter Flickr ReverbNation BandCamp Dark Harvest Records