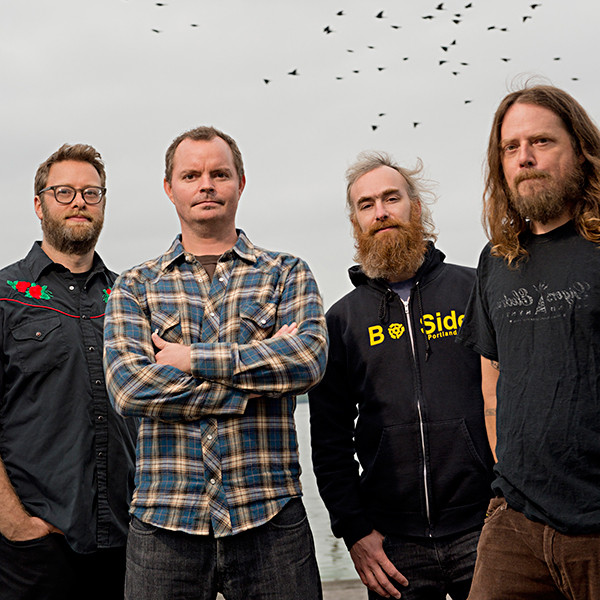 *This is part of our State Of The Art series, showcasing bands every Monday from the featured State*
This month's State is Oregon!
Red Fang is a popular stoner metal band from Portland, Oregon. They've come a long way since forming in 2005. 2009 saw the release of their first album, 'Red Fang', released under Wantage Records. With a diverse mix, this was a strong first album. Giving fans a mix of sludge, metal, psych, and some death metal thrown in, it had something for every metal fan. "Good to Die" remains one of my favorites. Released in 2011 with  Relapse Records, their second album, 'Murder the Mountains' helped to further propel them into the spotlight. They were picked up for the 2011 Metalliance tour along with Helmet and Crowbar, as well as the Rock Star Energy Drink Mayhem Festival, opening for Godsmack, Disturbed, and Megadeath. Later in the year they were tapped to open for Mastodon for their 2011 and 2012 United States and European tours. Afterwards, they embarked on a headlining tour of Eastern Europe with Black Tusk. Really, not shabby at all! It's very clear to see why they remain one of Portland's most loved bands.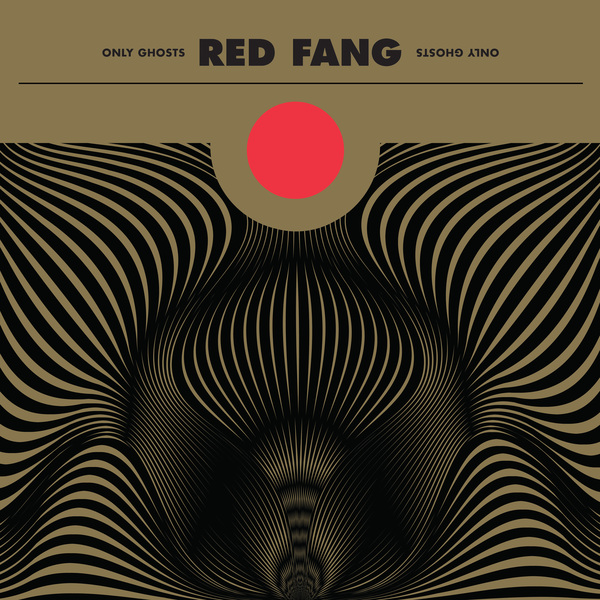 Red Fang's third album,  may as well be considered their breakthrough album. 'Whales and Leeches' reached No. 66 on Billboard's Top 200 and even gained them a spot on Late Night with David Letterman in January 2014 where they performed their hit, "Blood Like Cream". This would be their first time playing on national television. It would be easy to say that this was their big, shining moment, but 2014 also saw them opening for In Flames – something most bands would literally kill for.
Now, 2015 saw an injection of weird with two covers – Fraggle Rock's "Why". The other is nothing you'd ever expect to hear or even exist in this universe – a doom metal Elvis cover of "Only Fools Rush In". I'll be honest and say that I'd likely skip this song, but there needs to be given an A for effort here. The band is quoted regarding the cover: "We were asked to cover an Elvis song a while back and none of us are really Elvis fans so we were kind of at a loss. We had this dark and doomy jam we'd been kickin' around for a while and we thought 'what if we just record our own song and see if we can make the lyrics fit somehow?' And to our surprise it turned out pretty rad! Maybe Elvis is spinning in his grave, but we dig it." Hey, who can argue with that?! (Well, perhaps only to ask the question – who the hell would ask them to cover Elvis in the first freaking place??)
Red Fang's newest album, 'Only Ghosts' was released in 2016, and only further demonstrates their talent and diverse skills.  I don't know about y'all, but I'm not big on music videos, usually. I'd prefer to focus on the music, though there are notable exceptions to this. Hell, I make it a point to avoid any and all Foo Fighter videos – and I love them! But, I'll watch me some Red Fang. There's an understated "realness" to their videos that not only makes them entertaining, but the perception is that they're just a really cool group of guys you'd want to kick back and slam a PBR (or several) with. The track "Cut It Short" (Video below) from 'Only Ghosts' is an excellent representation of that. It's a kick-ass song and a hilarious video. This was another "love at first listen" for me – there's a whole groovy, hip-grinding feel to this song that has had it on repeat for awhile.
If you've lived under a rock for the last decade and haven't heard Red Fang, now's your chance!
Red Fang consists of:  Aaron Beam – bass guitar, lead vocals, Maurice Bryan Giles – guitars, lead vocals, David Sullivan – guitars, backing vocal, John Sherman – drums.