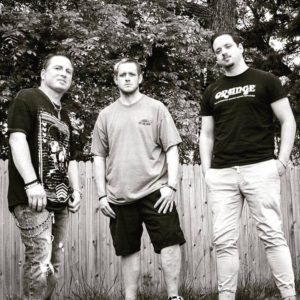 *This is part of our State Of The Art series, showcasing bands every Monday from the featured state. This month's state is Oklahoma.*
Outside the Shadows was formed originally as a Praise and Worship band, but that band split up and in 2013.
They sweated blood and released the first album 'Forgiveness' in October of 2013. They then released their second album 'Ignite' in October 2015. They have played with some amazing bands such as Screaming for Silence, Sons of Texas, Sleep Signals, and so many more!
The band name means to shine a light from the outside into the darkness and share Jesus with every individual possible. Outside The Shadows is made up of Preston Bell (vocals/guitar), Randy Stroud(drums)and Sam Krempl (bass/vocals).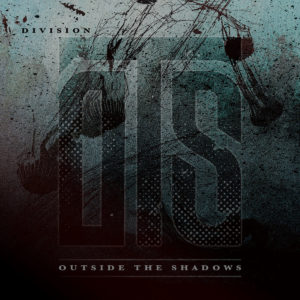 Their latest release is called 'Division' and is made up of six pulsating hard rock tunes. The sound is a mixture of classic rock, Nu Metal and grunge. There is also a smattering of Bruce Springsteen in the heartfelt vocals and gritty determination. Preston's voice makes your hairs stand on end and the sound is actually inspiring in a spiritual way, as I'm sure it is intended. You can't help but smile when you plug into the electricity of the band.
Outside The Shadows are deeply religious in their beliefs and they unashamedly fly the flag for Christian Rock. This could turn off some listeners, but although I am an agnostic, I appreciate the authenticity of their delivery.  The new record 'Division' is full of heavy grooves, but the melodies soar as well.
"Passing Me By" is a stone cold classic opener, which I have given the driving test of whether it is great to drive too – it passes!  "Walking In The Dark" gives a nod to grunge and brings the celebration of that form of music a modern life.
The title track adds grit to the mixture and pours on gasoline on the fire.  It has so much positivity that it is hard not to get swept along on the tide of rocking.  The lyrics are spiritual, but in a deeply personal show of belief.
"Surrender" is a perfect Nu Metal ballad with a shuddering chorus and sweeping keyboards backing it.  Wonderful stuff.
All in all, Outside The Shadows are a fabulous addition to the Christian Metal scene and Oklahoma City's finest band of its sort.  Check them out and tell them Metal Nexus sent you!