*This is part of our State Of The Art series, showcasing bands every Monday from the featured State*
This month's State is Tennessee!

Nashville, Tennessee's Noisecult came to fruition in 2004 by guitarist/vocalist Don Carr and vocalist Bo Heyward who had been working together on many musical projects since 1993. Sharing a love for the 1970's Hard Rock and underground Metal infused with Punk and "classic dark wall of sound pioneered by Black Sabbath", Carr and Heyward started their dream project after a two year hiatus from working together. One short year later, their first full length album "End of Days" was released and Noisecult played a relentless number of shows to get their creation to the public.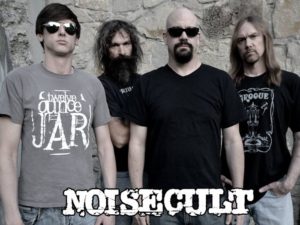 From 2005 through 2009, along with bassist Sean Kay and drummers Matt McElroy and Ben Bomlitz, Noisecult continued a run of DIY albums that pull influences from Rock, Metal and Punk allowing the band to write in just about any direction their current creative compasses pointed. Choosing such a wide array of influences, they have never been caged by genre-specific demands and thus free to write to their personal whimsy. By 2007, Noisecult's creativity, persistence and hard work paid off with a recording contract with Stik Man Records that immediately released Volume 3: Vociferous. This album was very well received and resulted in expanded radio play spanning 102.9 The Buzz and many college and Internet radio stations all over the United States. With the release of My War My Enemy in 2009, Noisecult was catapulted into the spotlight and allowed them to share the stage with Paul Di' Anno, Corrosion of Conformity, Death Angel, Overkill, Weedeater, FEAR, Skeletonwitch, Doro Pesch, Joey Belladonna, Icarus Witch, D.R.I. Zoroaster, Agent Orange, Warbringer, The Glasspack and Trouble. Quite a resume, but playing live is what drives Noisecult anyway. 2011 brought vocalist Mike Liffick on board which eventually resulted in two full length, Heavy Rock Christmas albums All Around the World in Just One Night and Santa's Lament. Continuing on their streak of album releases, Psychedelic Death Trip was dropped in 2012 and took steps towards Doom, Rock 'n Roll excess, Punk and even Deep Purple influenced, 1980's British Metal. Have to really appreciate the forward thinking that allows this much in a single album. A couple of months ago, current members Mike Liffick (vocals), Sean Kay (bass), Will Logan (drums) and Don Carr (guitar and vocals) released Burial Hymns (this is the one that hooked me, by the way). This thing fires on all cylinders and again runs the gambit of musical styles Noisecult has been best known for the better part of twelve years now. Heavy, memorable guitar riffs, interesting use of bass rhythms and soloing, drumming from Hell with subtle Punk underpinnings define this, the newest stage in this killer band's evolution. The cherry on top of this wicked musical sundae are the rough, gravelly, Lemmy-esque vocals of Liffick. Meant as a reverent nod to the Motorhead legend or simply picking up queues from the master, the influence is obvious and done extremely well. They even do a live studio recording covering "Gratitude" by the Beastie Boys, which if very rare in their deep stable of former releases. With influences like Motorhead, Corrosion of Conformity, Iron Maiden, AC/DC, FEAR, Black Sabbath, Slayer and The Sword, Noisecult is absolutely sure to have something for damned near every fan of Punk, Rock/Hard Rock, Straight Metal, Thrash, Doom and everything just outside of the fringes of each. Being around as long as they have, I am a bit surprised I have never crossed paths with this band, but now that they have, they won't be coming off the radar anytime soon. In addition to relentless and fierce live shows, Noisecult stays heavily involved with all their local contemporaries and supporting many local children charities at every opportunity. Really have to respect these bands that put as much into their own promotion as they do for others! Every time I look at a local scene, no matter where on the planet it is, Metal always shows an enormous heart! I guess that is why we all consider ourselves brothers and sisters in Metal! Check these underground Metal'ers out! They will add you just like they just added me as a fan! All of their material is available on iTunes, Amazon, through Stik Man Records, CDBaby and many other media outlets everywhere.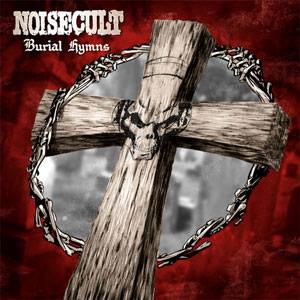 Burial Hymns (2016)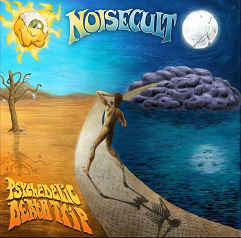 Psychedelic Death Trip (2012)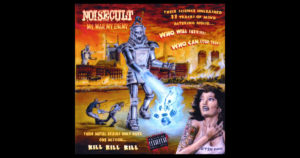 My War My Enemy (2009)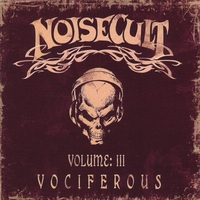 Volume III – Vociferous (2007)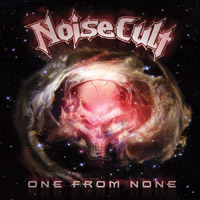 One From None (2006/09)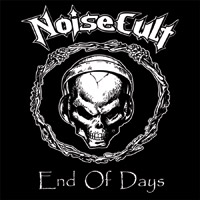 End of Days (2005)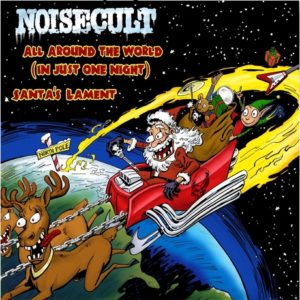 All Around The World
(In Just One Night) (2013)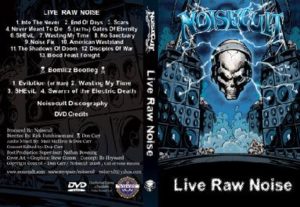 Live Raw Noise (2011, DVD)
For more information on Noisecult, check out Web  Facebook  ReverbNation  Stik Man Records