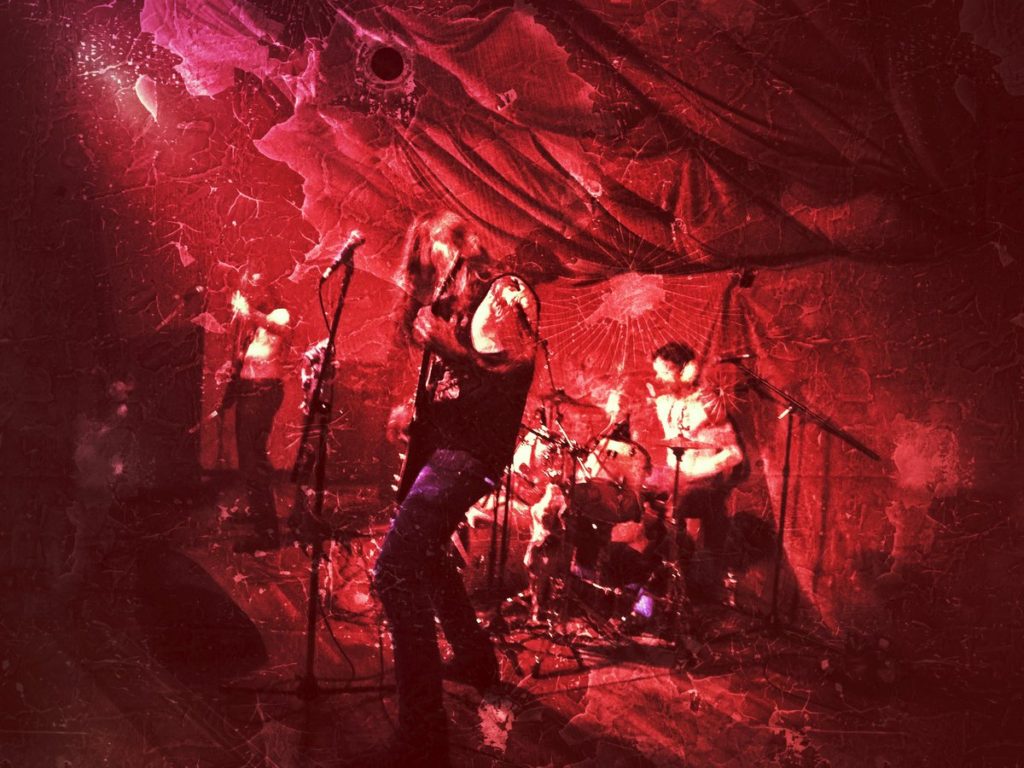 ---
*This is a part of our State Of The Art series, showcasing bands every Monday from the featured state*
This month's state is Alaska!
---
Hey metalheads of the pale blue dot! I am back with another State Of The Art write up this Monday to shoot some energy in you, so that you don't have to whine about how this specific Monday is more boring than the previous one was. Anyways, let's cut to the chase, and let me have the honor of presenting you one of the very promising bands from the extreme north of United States, battling the cold, dark and grim weather. Let's give it up for MALSUMIS people! Hailing from the largest city in Alaska, Anchorage, MALSUMIS are a black metal band spawning from the misty, cold and bleak wintery landscapes of America's Northern most state, just a year ago in 2016, and they successfully have garnered a lot of attention already, while still in its infancy. Mad props to them on that!
Now what is spooky or rather mysterious, is the fact that this band has little to no information whatsoever on the internet. I foraged for any sort of information that might have been lying around in some corner of the internet, but to no avail. So sorry, I couldn't provide you any information regarding the band members, their names, a Facebook page on them etc. The best I could find was the picture of the band playing above. But hey, that makes it extra grim doesn't it. I like it when it is all about the music and not about personalities or looks or anything extra that is irrelevant to the music we all love. And that is what matters to us metalheads!
Since it's formation in 2016, Alaskan outfit MALSUMIS has released two records as of yet. The debut work was a two song EP titled "Reh MMXVI" in September, exactly a year ago. And now, the band is back again with virgin material on a much anticipated brand new debut album, titled, "Spirit Decay". The album was released exclusively only on cassette via Lycaean Triune records on May 16th, 2017, keeping it trve and kvlt. What I like about MALSUMIS is that it is hard to fully categorise the band's genre and the blend of music it plays. Sonically, the band's sound treads along the thin line that separates death from diabolical black metal. At times,it would make you feel you're in for a death metal ride having traces of doom, but it is so well balanced and black metal elements are subtly thrown and sprinkled all over the music. You could almost say blackened death metal, but having an unique tonality and sonic characteristic itself, most importantly a certain atmosphere it heaves that is contagious and prone to positive reception at the get go.
I did not have the opportunity to listen to the debut EP, but I did dig the debut album, "Spirit Decay". And oh boy I must say it did blew me off. The album starts off with a very heavy and grim dark guitar riff that sounds like its coming out from inside a dark and deep stinky cavern. Its a chaotic cesspool of dark imagery, raw and punishing riffing along with some immaculate drumming. I can totally imagine how this band would look like if they played live. It's one of those bands that creates an extremely suffocating(in a good way) and macabre atmosphere wherever they go play, with goat heads and skulls adorning the set, blood red lighting donning on them the must band totally set the vibe and emotion of a dark and post apocalyptic dystopian world. 
Musically speaking MALSUMIS is very mature. On a fabric of heavy atmosphere that binds and coalesces the other components together, you could find almost everything heavy and dark. In the lyrical department, the band growls and screams about topics in mythology. Ain't that cool!? Right from the heavy brooding guitar riffs that sounds very death metal-ish, which has been intricately spun around the work, it successfully defines the entire back bone of the music. I would have to credit the vocalist for his wide range of vocal armory. He is capable of exhibiting both his death metal growls and the ghoulish black metal high pitched screams which almost seem like its coming from a wailing man in agony awaiting his gruesome death. Along with the atmospheric timbre of the music, the vocals seem to match perfectly. MALSUMIS incorporates a lot of blast beats and crazy snare hitting, I would say the tone of the snare hit is somewhat unique and I have have previously not stumbled upon one such sound. It is more of an unpolished sound, its not a crispy one but a rather more raw, like it's blown out of a long tube with the snare at the other end. I mean it is hard to describe. But it does blend in well with the atmospheric overall sound of their music.
MALSUMIS was a rare find to me and I am glad I stumbled across them. They play a rendition of atmospheric black/death metal along the similar lines of bands like DRUDKH and early ENSLAVED. I hope those two pretty classic names compel you to take a dib on MALSUMIS. What also impresses me that, being an American black metal band they have kept that raw, unadulterated sound intact like that of their European counterparts, very few American black metal bands I know off struggle to do that. Most of the new age black metal bands have a rather more polished and clean sound, that fuzz and atmosphere lacks in them. So, if you're a fan of atmosphere and everything hauntingly dark and morbid, this is the band that you need to satiate you inner satan. Great band, great music. Raw, gritty, no bullshit, straight up death/black metal from the northern chilly wilderness of Alaska. Ladies and gentlemen, give it up for MALSUMIS!
Order "Spirit Decay" HERE!