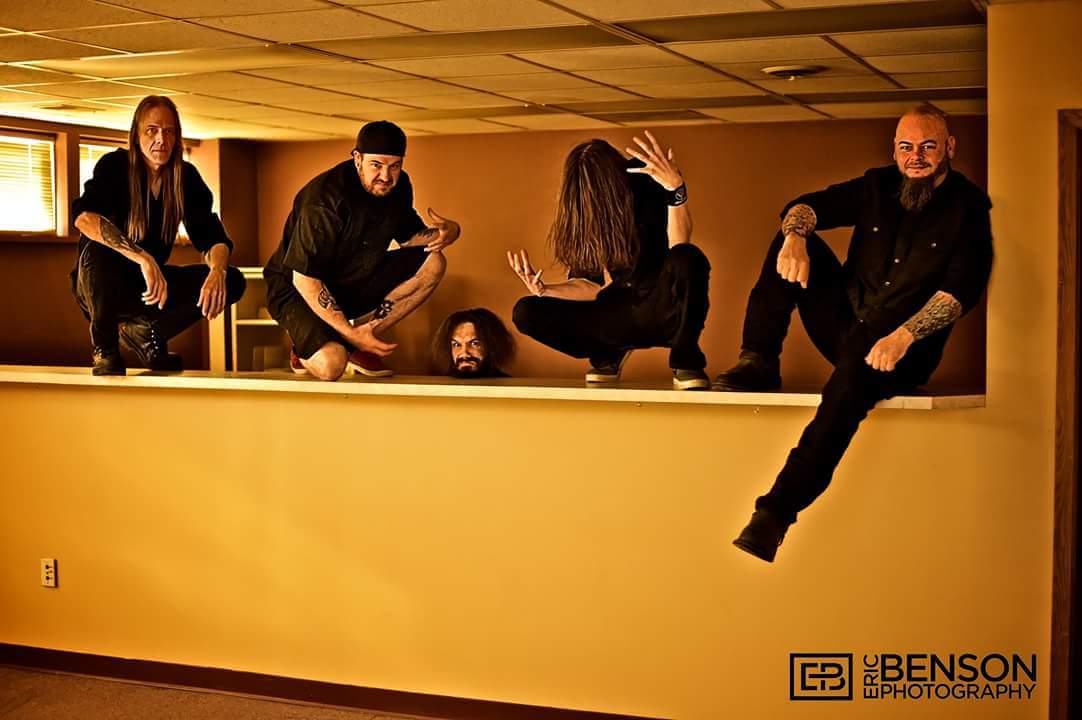 Barking vocals, chugging bass and anger. Waterloo, Iowa natives, Bleedchain find balance between new school death metal, old school groove and partying. Keeping the band on tempo, Joe Bartruff on the drums. Scott Carey holds down the low end on bass and vocals. Guitar duo consists of Mike Tucker and Michael Tucker and Lucus Johnston fronts the band.
The band has been around for a little over a decade and have released one demo and two full lengths: 2010's "Rise of the Goddess" and "Martyrs Throne" from 2016. Bleedchain are hard hitting, fast paced and unforgiving. Experimenting with layered vocals and excessive shredding on top of some NOLA influences, check out the songs, "Viliscas Axe" and "Pile Hammer" Influences from Pantera and DevilDriver are present. Anyone seeking chugging riffs and chugging beer, Bleedchain is the here.
Bleedchain are often playing local gigs in Iowa which can be found on their Facebook page. Listen to their music on ReverbNation.