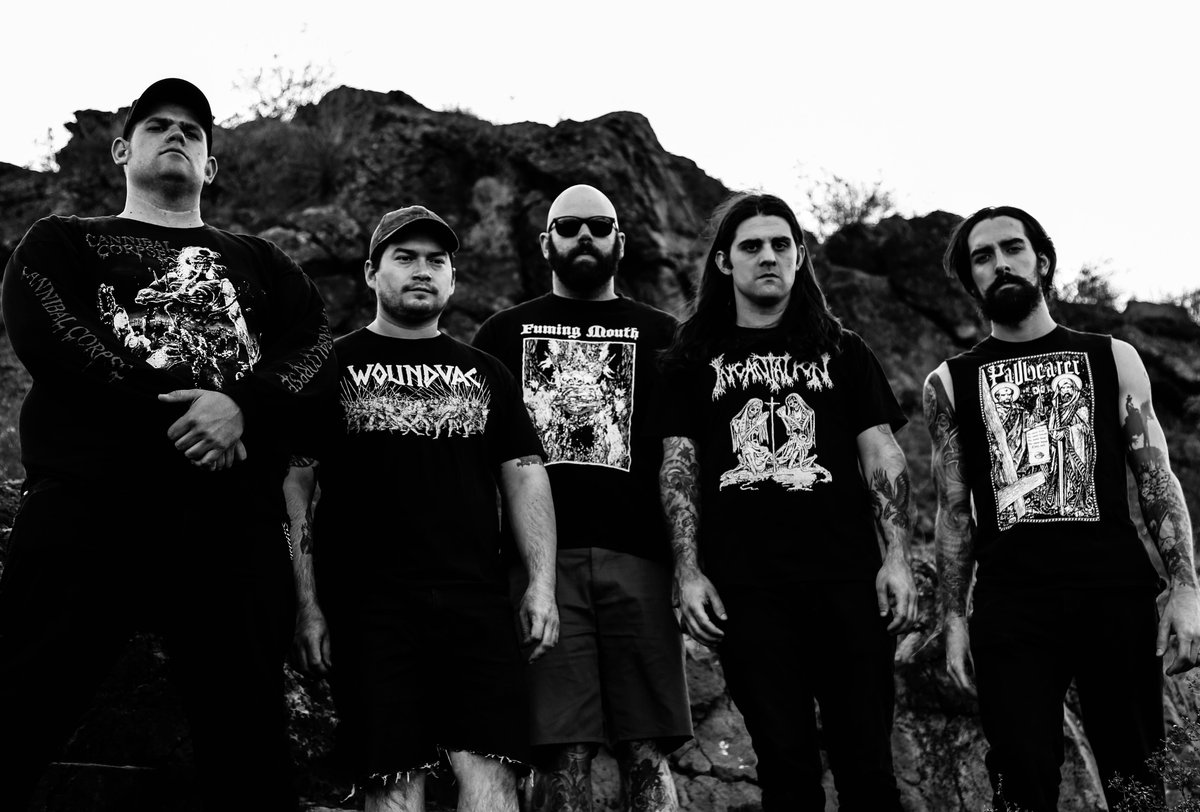 *This is a part of our State Of The Art series, showcasing bands every Monday from the featured State*
                                                                       This month's State is Arizona!
GATECREEPER is a death metal band out of Tucson & Phoenix Arizona. They formed in 2013 with members Chase Mason on guitar, Metal Matt on drums, and Sean Mears on bass. In the early days they didn't play a single show – they just wrote songs and recorded them. There was virtually no direction for this self-titled, 4 song EP, released in April of 2014. But, it turned out to be a great idea because they ended up with a fanbase before they played their first show.
As Chase Mason has said, he and Sean Mears split guitar and bass duties and when the time came to add vocals, Chase filled the role out of necessity. Having played guitar and sung vocals with his previous band, Slut Sister, he decided that wasn't a direction he wanted to return to again, so, they set out to find a new guitarist. In walks Eric Wagner to fill out the band and make ready for live shows.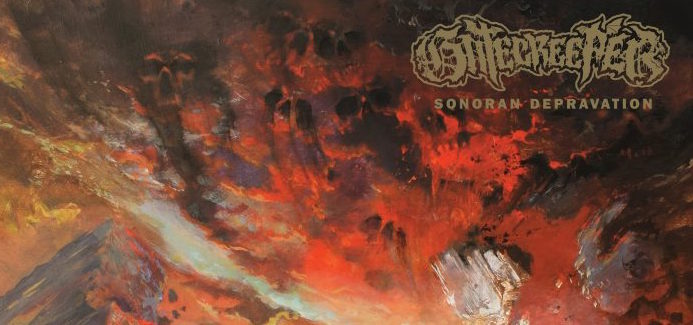 Once that EP hit the streets, they were quickly discovered by numerous popular blogs and their music video for the song "Force Fed" debuted on Invisible Oranges. Soon thereafter, the EP was released on 12" vinyl.
In 2015 GATECREEPER started touring for the first time together. They began with the West coast and once that leg of the tour was completed, they recorded a split with fellow Arizonans Take Over and Destroy (which is comprised of members of Mason's former band, Slut Sister) The latter half of 2015 took them on a tour of the East coast.
Their first full length album, 'Sonoran Derpravation', was released October 7th, 2016 with Relapse Records. Produced by Ryan Bram and mixed by Kurt Ballou, it is full throttle old school death metal. It takes a savage approach with screaming/growling vocals and take-no-prisoners riffs. They've been highly praised as a fresh voice in death metal and their growing fan-base appears to agree. Utilizing the old school, bare bones techniques, they've managed to make a mark across all sub-genres of metal – no easy task. Especially, after only 3 years of playing.   
        Sonoran Depravation tracks:
Craving Flesh
Sterilized
Desperation
Rotting as one
Stronghold
Patriarchal grip
Lost forever
Flamethrower
Grotesque operations