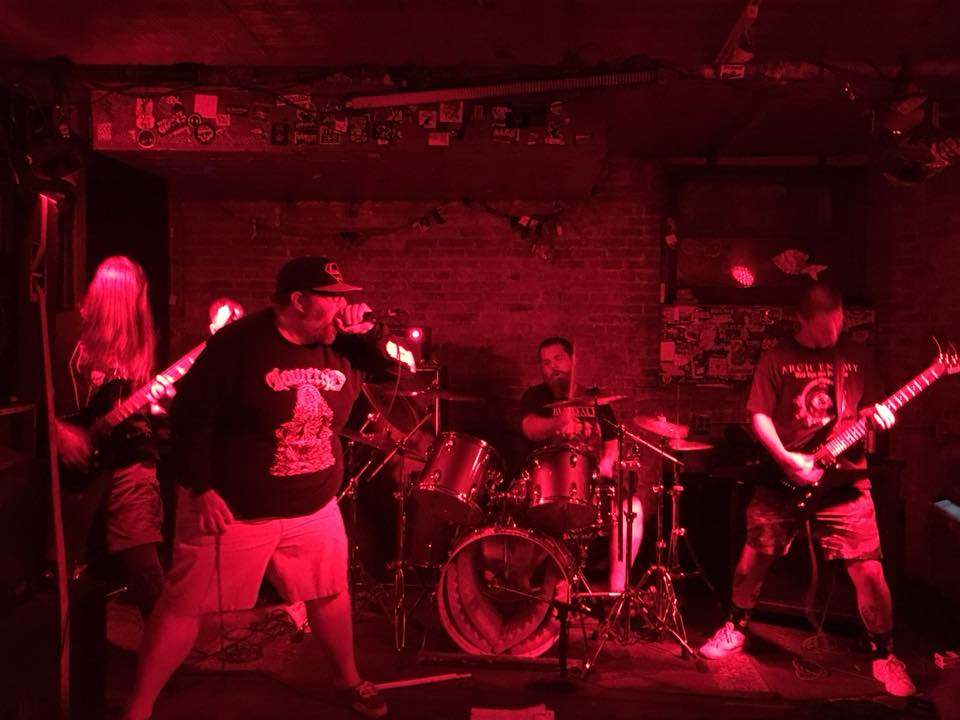 *This is part of our State Of The Art series, showcasing bands every Monday from the featured state. This month's state is Delaware.*
Known for being the first state in the union, Delaware is also home to a brutal band of maniacs called Cancer Priest. Since discovering the death metal/hardcore quintet consisting of Dennis McGonigal (vocals), Rich Strohm (guitar), Brent Lafferty (guitar), Adam Siatkowski (bass), and Evan Williams (drums), their music has been ripping up my headphones ever since. 'Worldwide Cemetery,' the band's 2018 EP, is angry, violent, and chaotic to say the least. With just a five-song track list, whose total runtime is under 10 minutes, Cancer Priest delivers enough explosive riffage and verbal hatred to decimate a small city.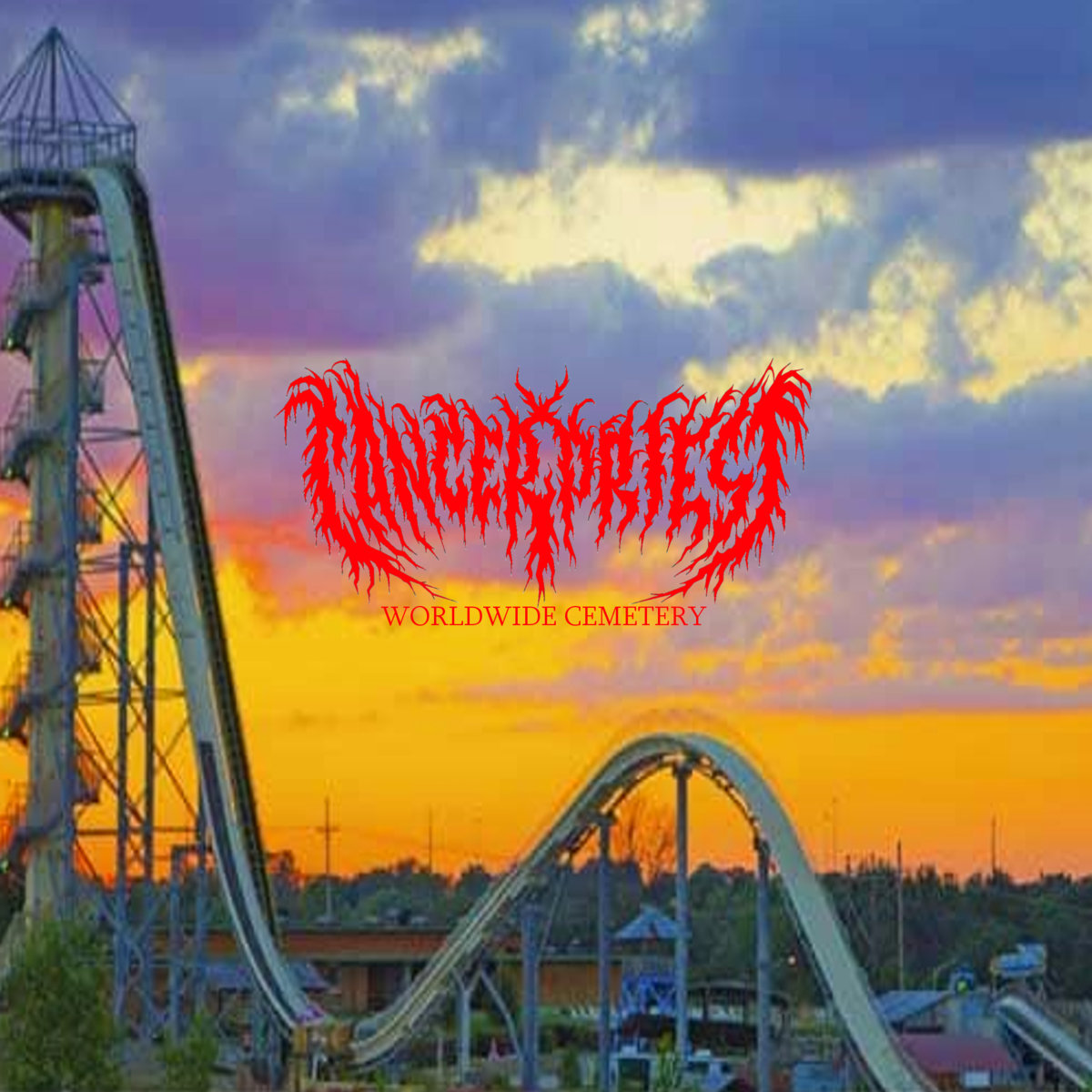 After poking around the band's Facebook page, it seems that Cancer Priest are about as DIY as you can get. With guest appearances on 'Worldwide Cemetery' from fellow local acts Departed, Final Judgement, and Eaten Alive, they also seem to be well-immersed in the Northeast hardcore and metal scene. This is true underground music at its rawest and most authentic.
My personal favorite track is "Intro 2/Haarp Machine" that starts off with a barrage of snare hits that builds into an all-out riot starter of a breakdown. Clocking in at under a minute and a half, it's quick but deadly. "Active Shooters and Human Bombs" delivers a timely and potent message on today's state of affairs. Powerful lyrics like, "My parents missed the signs so I'll fucking kill you all" cut straight to the jugular.
The band claims their only musical influence is Cannibal Corpse, but I sense there may be just a touch of irony there. For fans of anything raw and brutal, give Cancer Priest a listen and support a killer local act if visiting the Delaware or Northeast area.