*This is part of our State Of The Art series, showcasing bands every Monday from the featured State*
This month's State is Colorado!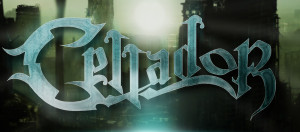 On this, the second week of our State of the Art: Colorado and in the vein of our coverage of International Guitar Month comes the resurgence of the band Cellador. The band was started in Omaha, NE in 2003 under the name Aposte by guitarist and vocalist Chris Petersen. By 2004 the band had been renamed and released their first, self-recorded demo EP "The Burning Blue". The following year, they released "Leaving All Behind" which caught the attention of Metal Blade Records who signed Cellador and quickly released "Enter Deception" in 2006. This album was hailed by fans and critics alike, often comparing them to DragonForce and the like. By 2009 this stellar, established band had splintered due to differing interests and desired directions. With only a few original members left and an uncertain record contract, Cellador packed up and moved to Denver, CO, where they remain today, in search of a bigger stage for their musical inclinations. After a five year hiatus, interviewing potential band members to regrow the band, "Honor Forth" was finally released in 2011. This vaulted the band to new heights and put them on festivals, tours and shows with notable bands such as Trivium, All That Remains, Bullet For My Valentine, Marty Friedman, Queensryche, Hatchet, Exmortus, Huntress and many, many others. To date, they have extensively toured the United States, Mexico, Canada and even played the Loud Park Festival in Japan. Taking their time in the studio over the course of 2015 and early 2016, their much-anticipated new release is due out sometime in 2016. With a cohesive, new lineup and management, Cellador is ready to set the world alight once again!
With the lofty goal to bring the melodic, underground European Power Metal sound to the United States, Cellador sits in a very unique position because of the outright talent in the band collective. Peterson's guitar playing is absolutely incredible: Very technical. Very, very fast with constant changes of heavy riffing and blistering rhythms. Through this, he manages to keep everything in check and musical which is easily and often lost when moving at the speed of light. On Cellador's website, Petersen states it best: "There is a certain spice of aggression that we always strive for in the writing process that is not necessarily just speed, but drama of voice, potency of lyrics, groove, and dynamic." Yes sir. In spades! With the solid and equally talented backing of Meyers guitar and Valadez's keyboards, the melodies ooze with feel and heavy, traditional Power Metal sound. Rhythms are deftly held down by the point/counterpoint bass playing by Pickett and the virtuosic drumming of Nick McCallister. After working with and auditioning many a vocalist and learning the art of singing while playing guitar, Petersen reclaimed vocal responsibilities when rebuilding Cellador. Just as good a vocalist as guitarist and song-writer, Chris ticks all the right boxes with a bigger-than-life, dramatic voice where all lyrics are sung pitch perfect while remaining 100% coherent; flying in the face of modern, unintelligible screaming. This band simply has it all by the bucket-load! Traditionalists will appreciate the raw energy and sound of Power Metal and Thrash on steroids while attracting the attention of younger listeners who may be unfamiliar with the European Melodic Metal sound and remaining catchy, powerful and memorable. With the obvious cohesion of band members and talent to spare, prepare for Cellador to become a household name in the Temples of Metal throughout the world very, very soon.
Members of Cellador:
Chris Petersen – Vocals/Guitar
Eric Meyers – Guitar
Diego Valadez – Synths/Backing Vocals
James Pickett – Bass/Backing Vocals
Nick McCallister – Drums
Check out Cellador on: Facebook  Reverbnation  YouTube  Web  Soundcloud  Twitter