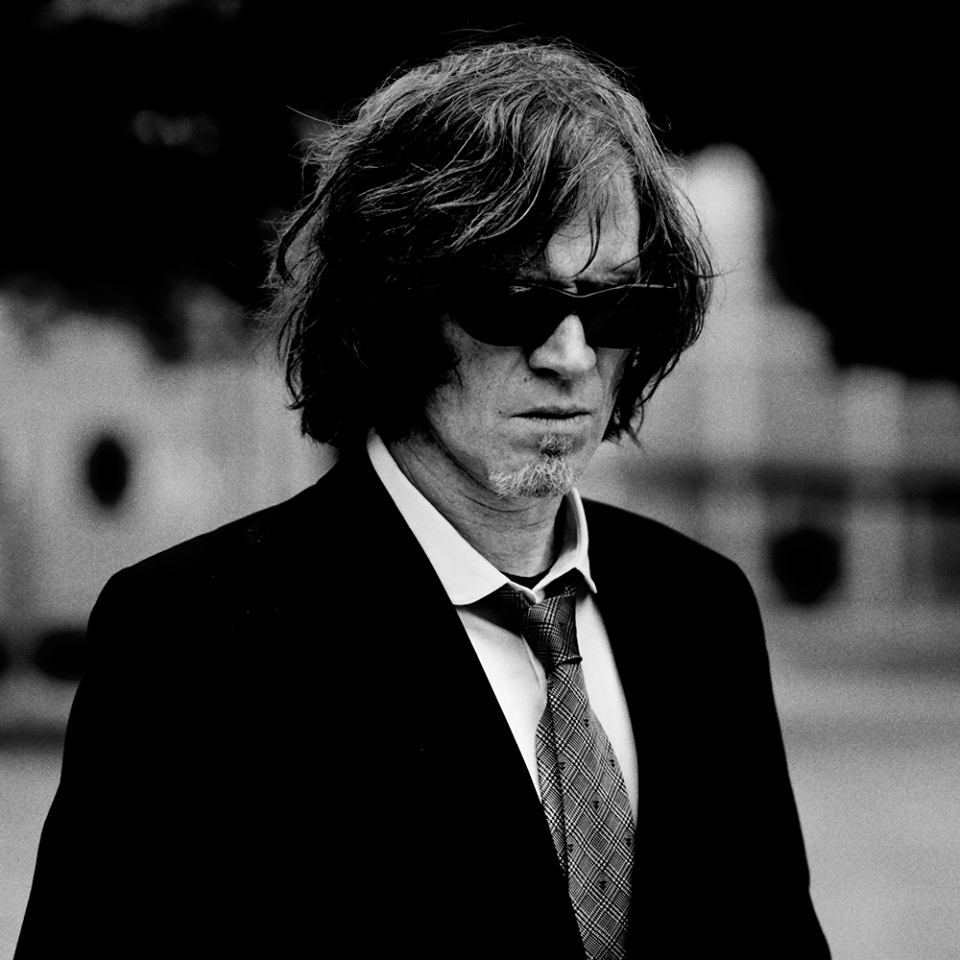 2019's festival season is already (in my opinion) the biggest and hardest-hitting festival season to date.  It seems that just about every other lineup announcement is even more unbelievable than those prior and they keep getting better!  Of course, Sonic Temple is among the aforementioned and those who will be in attendance are in for one hell of a show!  The degree of artist diversity is exponentially higher than previous years and artists like the Mark Lanegan Band are guaranteed to bring some nice, dark, soulful vibes to the festivals they will grace this Summer!
Mark Lanegan is more than likely a name that fans of the early 90's Seattle grunge scene will definitely recognize.  Alongside Seattle bands like Nirvana, Pearl Jam, Soundgarden, Alice in Chains, and Mudhoney, Screaming Trees was the world's (for the most part) introduction to Lanegan's powerful, soul-splitting voice that will shake anyone to their core.  His unmistakable croon has cemented his name in the history of music's greatest singers, as well as one of the best songwriters of our time, about which Lanegan states:
"I definitely feel like I'm a better songwriter than I was 15 years ago…I don't know if I'm just kidding myself or what, but it's definitely easier now to make something that is satisfying to me. Whereas when I first started making my own records, it was difficult to write them, it was difficult to record them, it was difficult to make something that was satisfying. Maybe I'm just easier on myself these days, but it's definitely not as painful a process, and therefore I feel I'm better at it now. But part of the way that I stay interested in making music is by collaborating with other people. When I see things through somebody else's perspective it's more exciting than if I'm left to my own devices."
Lanegan's first solo album, 'The Winding Sheet', was a defining album for him as a solo artist and featured guitars and backing vocals by the late Kurt Cobain as well as Nirvana's Krist Novoselic providing bass on the track "Where Did You Sleep Last Night", which Nirvana later covered on their live 'Unplugged' album.  Check it out below!
Mark Lanegan Band will be taking the stage Saturday, May 18th during the Sonic Temple festivities so make sure to secure your spot in the crowd and don't miss this guy!  Keep up with the artist schedule at the Sonic Temple official website HERE so you'll know where to be and when to be there!  Only a few more weeks, folks, see you at the show!