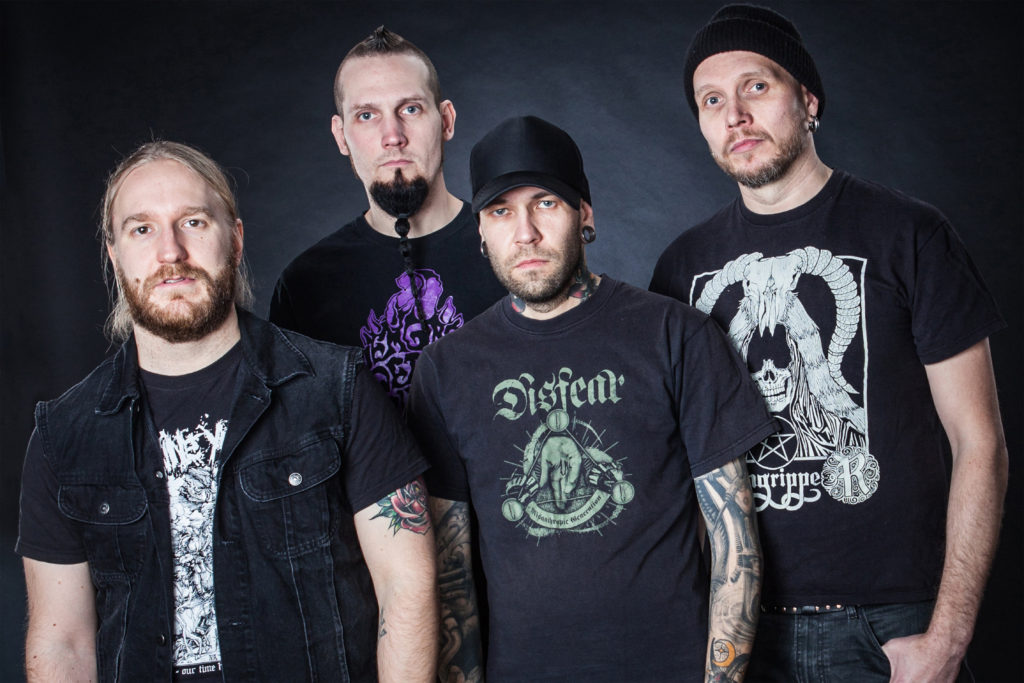 What started in the early 80s in the UK scene with genre flag bearers Napalm Death, grindcore has really evolved and sustained a long period of time. An offshoot of hardcore punk, grindcore continues to be the main subject and genre for many bands even to this day. With it's intense paced riffing, coarse and vexed vocals and relentless drumming, Finnish grindcore stalwarts ROTTEN SOUND are coming up with a brand new EP. Following 2016's full length, 'Abuse To Suffer', the EP whose title, 'Suffer To Abuse' is a witty take on their preceding studio album. The new mini LP will be released worldwide on May 18th in North America (April 13th in Europe). Pre-orders for 'Suffer To Abuse' are available on a numbered, limited edition "freestyle" mini CD, and 12″ mini LP with a B-side etching at the Season of Mist E-Shop.
Today, we are premiering the debut track off their upcoming EP, "Harvester Of Boredom", which is an outright sonic assault and is a testament to ROTTEN SOUND's mind numbing and ear splitting trademark grindcore music. Keeping it short at just two minutes the track perfectly captures the 'short but devastating' character of just about any grindcore song. Just under two minutes the band manages to pull of horrendous(in a good way) noisy riffs, coupled with technicality, groove, non-stop face melting drumming and pissed off vocals. The track is one hell of a monster and it knows nothing apart from just sheer intense speed!
Regarding the new track, vocalist Keijo Niinimaa comments: "Our new track 'Harvester of Boredom' is the first song created for this release: Sami's riffs and the lyrics are about a drug related harvesting in not-so-good conditions. This has nothing to do with Metallica – except for the nodding tribute in the title – just in case someone mistakenly thought that we wanted to comment on their efforts."
Take a look at the cover artwork of the EP below, which was designed by Thomas Boutet, of Mush Design.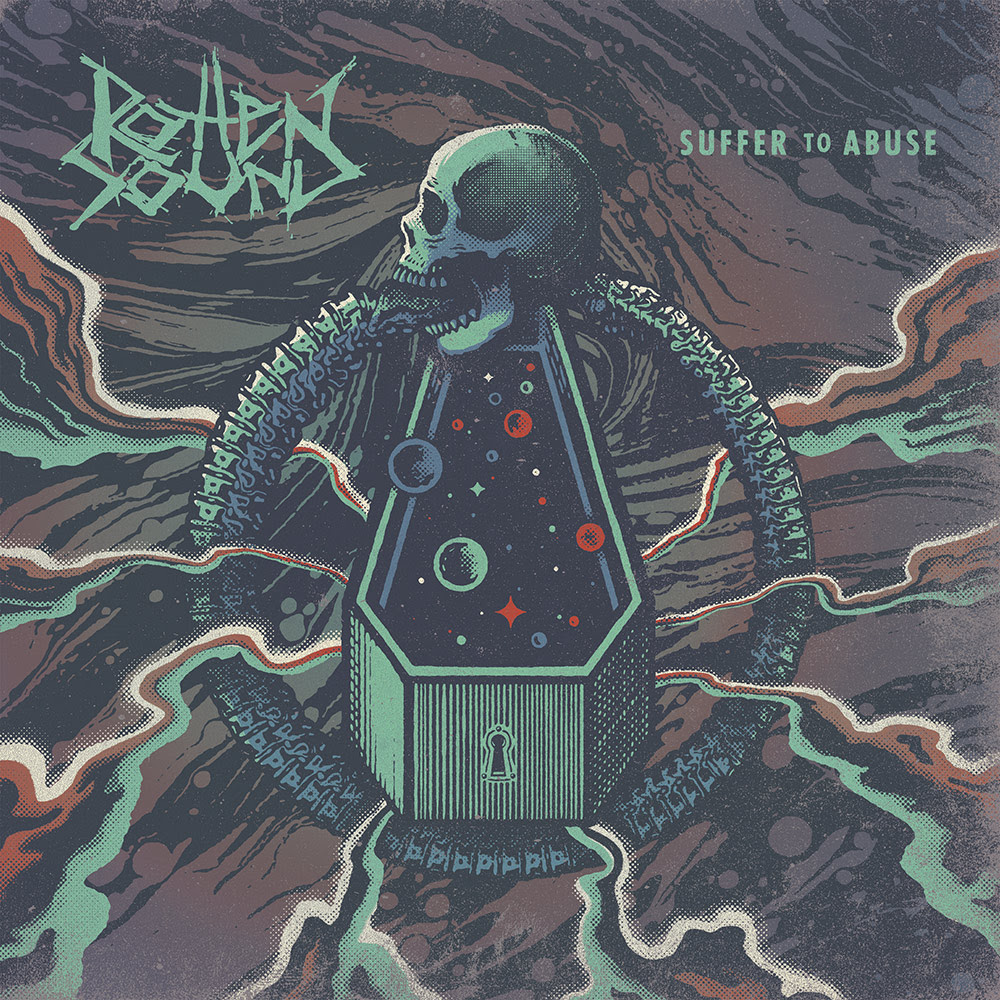 Track List
1. Privileged
2. The Misfit 
3. Stressed Mess
4. Harvester of Boredom 
5. One Hit Wonder
6. Nutrition 
7. Slaves of Lust 
Pre-Order the EP 'Suffer To Abuse' HERE!
ROTTEN SOUND kick off the "Grind over Europe II" tour with Exhumed on April 12. "Grind over Europe II" follows a ROTTEN SOUND headlining tour of the Far East and Southeast Asia in March. All touring dates and information can be found HERE!
Established in 1993, ROTTEN SOUND have since firmly placed themselves at the forefront of the grindcore and extreme metal scenes for over 20 years. They have toured the world over on the backs of 6 well-received full-lengths and multiple splits and EPs in-between. 'Abuse To Suffer' sees the rejuvenated band lay down a punishing barrage of  hyper-aggressive extremity, setting the bar for brutality to new heights yet again.