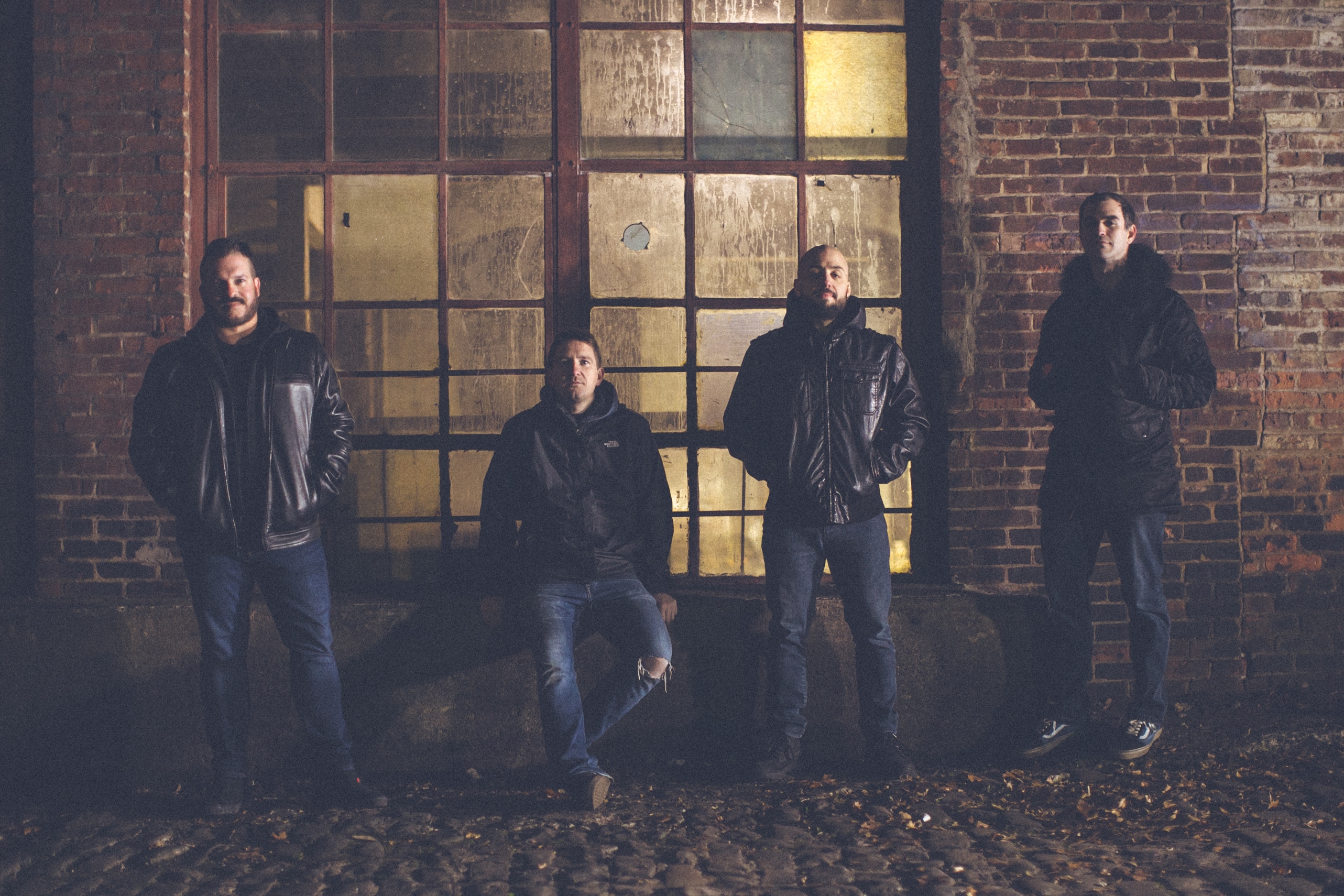 New Jersey post-metal band, Vexes is set to release their exciting full-length debut album, 'Ancient Geometry' on February 23, 2018.  The band originally formed in 2016, "from the ashes of A Life Once Lost, Vessl, Fury of Five, and Downstage," according to their webpage.  Their sound is modern but proudly pays homage to their 90's influences including Deftones, Cave In, Thrice, and Helmet.  For those of us who grew up in the era from where much of this music draws its inspiration, listening to this album will bring a warm sense of nostalgia as it transports you back into high school with your baggy jeans and Puma Suedes.  For newcomers, expect a moody and oftentimes melancholic hard rock/metal experience with powerfully melodic choruses and crooning vocals.
Vexes consists of Charlie Berezansky (vocals/guitar/keyboard), Justin Graves (drums), John Klagholz (guitar/keyboard), and Bobby Carpenter (bass).  The story of how the band formed starts back when founding members Berezanksy and Klagholz's original band Vessl broke up.  The two got together to record some demos for a new, heavier project.  Through networking, the demos were distributed among fellow respected musicians and eventually caught the ear of Graves, the former drummer of A Life Once Lost.  Of his initial impression, Graves stated, "As soon as I heard these songs, I knew this band was something I immediately wanted to be a part of. Then, not long after I decided to join, we were in need of a new bassist. I rang up my former A Life Once Lost bandmate and friend Bobby Carpenter, he heard the tracks, and the rest is history. It was nice for Bobby and I to take a long break from our extensive touring years – we've both been touring since our teens – and figure out how to be adults, but it's time for us to get back out there. We're stoked to be doing it with Vexes."
Armed with a fully-formed band, Vexes entered the studio to create 'Ancient Geometry.' The production quality on this record is warm, punchy, and thick.  There's a nice bassiness to the mix in general, the guitar tone offers plenty of fuzzy distortion, and the drums are understated yet effective.  The instrumentation overall is full and rich.
Arguably, the most important piece to completing this puzzle, however, is the vocal tone.  Recognizing this, the approach was to utilize the "telephone effect" for the majority of the record in order to achieve the much-needed claustrophobic, "I'm trapped in a box and can't escape" mood and metaphor that works so well for this style of music.  Responsible for successfully creating this perfect array of sound were Berezansky who handled engineering and mixing at Skywire Studios in West Creek, NJ; and Mike Kalajian (The Dear Hunter, Saosin, Emmure), who mastered the record at Rogue Planet Mastering.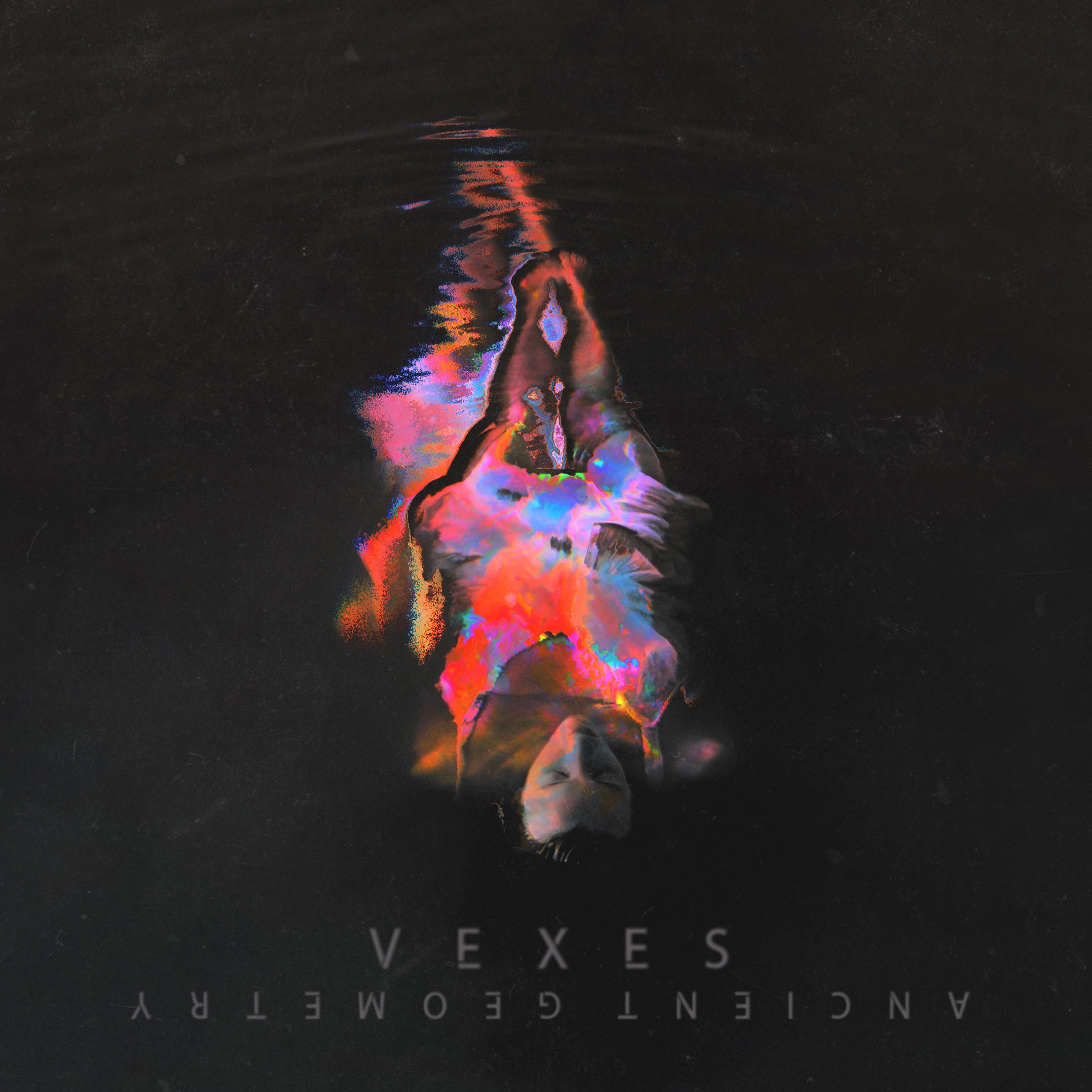 Starting things off is the first track and third single, "Helion."  With epic, mid-tempo riffs, vocals that continually shift between crazed and somberly melodic, a powerful guitar solo, and a bludgeoning breakdown groove, this song has it all.  Showcasing nicely the power and emotion this band has to offer, it makes for a perfectly fitting album opener.  Next is the first single, and one of my personal favorites, "Lift."  Going a bit more melodic and melancholic, this song hits all of the band's strongpoints.  It has a bit of a Filter feel to it as it alternates between pained and aggressive verses and melodic – somewhat sad – choruses with an ethereal undertone.  It's moody, dramatic, and powerful.  "Plasticine," the band's second single, and arguably strongest track of the album, immediately screams Deftones.  Right down to Berezansky's Chino Moreno-like delivery, the influence is strongly present.  It's drenched in attitude through the lyrics, "Reverse, I know you can hold me down forever.  I'm used to it," and grungy, alt-metal riffage.  This track has immediate replayability.
As things get a bit more experimental during the latter half of the record, other notable tracks include "No Color (feat. Mikey Carvajal of Islander)."  This song delves into rap-metal territory with a very (hed) p.e. verse from Carvajal and then some interesting moments with both vocalists combining styles as the track progresses.  "Terra," is a post-rock/metal jam that incorporates some enjoyable, melodic vocal atmospheres and harmonies reminiscent of Taproot, along with some impressively tricky drumming from Graves.  Longest and final track, "Ancient Geometry," clocking in at just under six and a half minutes, is a suitably crushing album closer. It utilizes the band's, by now firmly established, dynamic formula of alternating between soft and heavy, presented on the previous nine tracks leading up to this one; but on this song, it's slower, darker, and more melancholic.  It fades out with a creepy xylophone rendition of the main riff for a nice, unsettling finish.
Clocking in at forty-five minutes over the course of ten tracks, 'Ancient Geometry' is overall a cohesive and respectable debut album for Vexes.  While their influences noticeably play a huge part in defining their sound, it's the nuances they contribute of their own that make it unique and refreshing.  As Klagholz himself says, "I like to play things I don't hear other bands doing. It's impossible to create something that's totally original, but that's not going to stop us from trying."  For fans of modern post-metal and hard rock, as well as fans of old-school alternative rock and metal bands – especially Deftones – this album is guaranteed to deliver.  Be sure to pick up your copy of Vexes 'Ancient Geometry' on February 23rd.