Albany, New York metalcore band, The One They Fear, has just released their debut EP, 'Silence is Consent. It was independently released on August 6th, 2016. The band formed in 2013, consisting of Rick Hardy, Jon Robinson, Jake Wilde. They released their first single is 2014 called "Ascending", so it has been a little bit of a wait for new music. With that being said, it was well worth the wait.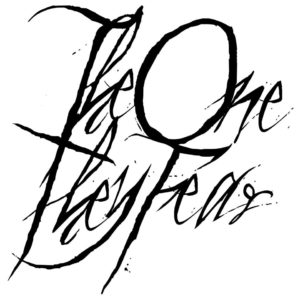 The album kicks off with "Wolves", a sweet metalcore tune with plenty of mixed clean and screamed vocals. I find myself listening to the guitar very closely, the odd switches are very catchy and fun to follow. "With These Flames" starts with a darker tone and is overall a much heavier tune. I hear a lot of groove from the rhythm section that I really enjoy. One thing that stands out is the band's ability to mix the old metalcore style while also meeting with the more modern version of it, it blends perfectly. "This Cursed Hope" has some nice melodic bits with creative lead guitar. This song once again showcases how well they are able to trade off between clean and screamed vocals. The solo outro is great, it had me wishing for more of the song. I listened to this one on repeat! The final track on the EP, "The Dawn", fills your metalcore desires with a more dramatic side. It grabs your attention and makes you wish it wasn't coming to an end. Overall, The One They Fear has put together a killer 16 minute release that I highly recommend. They are just getting started and I will definitely be following them to see what comes next. You can purchase the EP Bandcamp, and also stream below. If you are more into videos check out their YouTube Channel.
Follow The One They Fear on Facebook here.