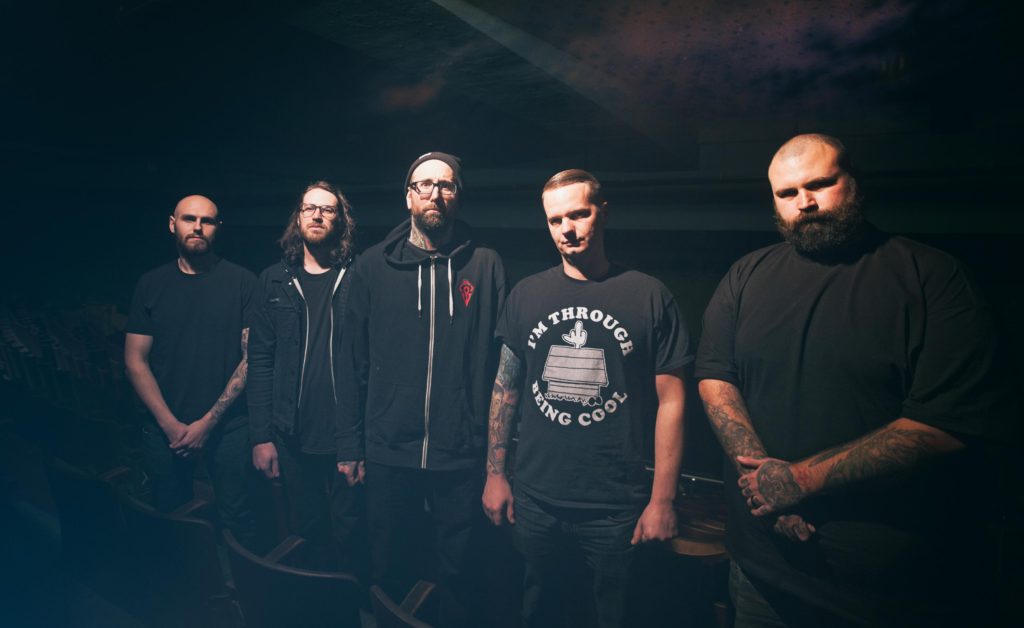 The Acacia Strain is a deathcore band from Conneticut, US with some dark yet clear downtempo influences. The band started out really heavy with its first release '3750' in 2004. Albums like 'The Dead Walk' and 'Continent' pushed forward the heavy death core, almost death metal, sound the band originally had. The band took a big turn in its sound with the release 'Wormwood'. The downtempo influences really started to break through on this album. This is also the first album that features the famous "Bird" on the cover art. Just 2 years later The Acacia Strain let us know that they were still capable of making some kick ass music and so they did with the release of 'Death Is The Only Mortal'.  Latest and maybe even their best work yet, 'Coma Witch', gave us everything we loved about the band. Last year the band collaborated to create 'The Depression Sessions' with death core pioneers Thy Art Is Murder. This isn't all of it yet, Fit For An Autopsy also worked hard on this Split. They are one of the best upcoming death core bands at this very moment, check them out HERE! The long awaited upcoming album 'Gravebloom' will release via Rise Records in just 3 days, 30th of June. A new The Acacia Strain is just what we needed in a world full of disappointments!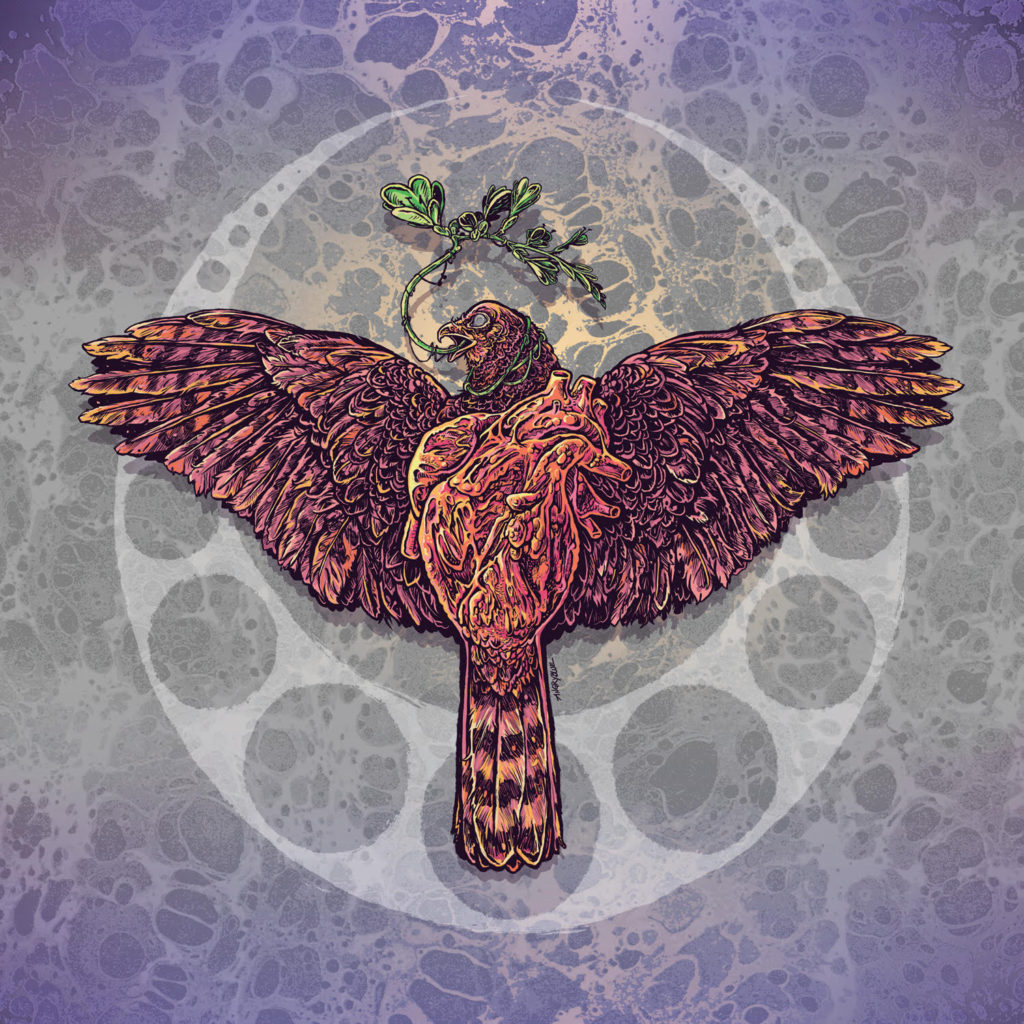 "Worthless" is the intro song to the album. There could not have been a better song to start the album with, it lays down the path that this album will take us on. When the guitar riff with the drum line starts to kick in your head instantly gets reminded to headbang and go crazy. The band really shines on the lyric part and that gets hammered down on this track without a doubt. After listening to it multiple times it took all the anger out of me and used it as power for this inhuman song. Near the end of the song you will notice someone talking in a soft voice to us, after a while the instruments will crush that voice and when the vocals come along the song and took its final breath.
"You did this, you killed us."
"With your hands around my neck, begging you to bring me death."
The hatred continues with the song "Bitter Pill" that got released as single on the 27th of March via Rise Records. The best part of the album is without a doubt the lyrics and they seem to get better with each song. This song is telling you to just take the god damn bitter pill. We all live on planet earth and we are all part of this thing we call humanity but in reality we are nothing more than trapped chickens in a cage and there is no humanity left.
"You have no immediate future."
"Swallow sorrow's bitter pill."
The song "Calloused Mouth'' will bring out your inner demon. The song title refers to being emotionally hardened, the unfeeling. At some point humanity has stopped to care and since then it all went downhill. We all know this but no one is stopping it. Some have even seen it coming for over a decade. The problem is visable, we just have to come together and come up with a solution but the hardest part isn't the solution but standing united as one and agreeing on the next step we have to take. We have destroyed almost everything, when will we realise it and change our ways?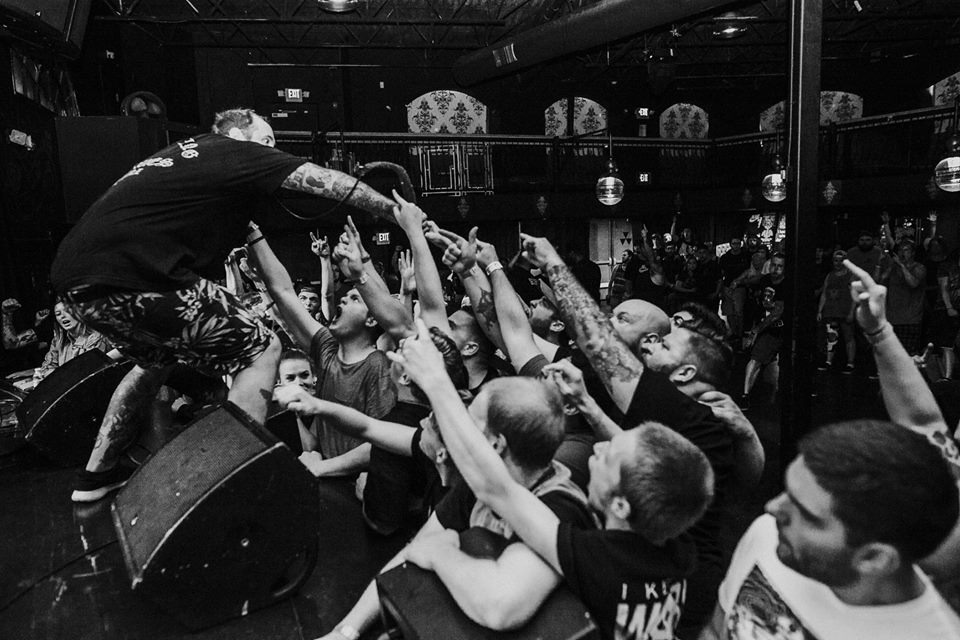 The Acacia Strain has always been the best music to listen to when you are down, pissed off or just angry at this cold place we all take part of. The band has been great from their heavy and brutal beginning till their albums that are still very rough but more focused on the lyrics filled with hatred of life. We can all relate to their lyrics in one way or another. They have created the perfect combination of slow riffs and lyrics full of disgust. The fact that they are heavily downtempo influenced makes the combination even better. All in all a great album to listen to in this godforsaken world that is full of hatred, sorrow and pain. This is the album to lay all your distrust and contempt of the human species in after hearing about all these terrible things going on around all of us. This album, just like a bunch of other metal albums, will hopefully be the turning point and make us realise the damage we have done.
The Acacia Strain:
Vincent Bennett, vocalist.
Kevin Boutot, drums & percussion.
Devin Shidaker, lead guitar & backing vocals.
Griffin Landa, bass.
Tom ''The Hammer'' Smith Jr, rhythm guitar.
You for sure need to grab some The Acacia Strain, get your US merch HERE and EU merch HERE. They will reign hell on the Vans Warped Tour this year, get your tickets HERE! It would be greatly appreciated if you check them out on facebook as well!