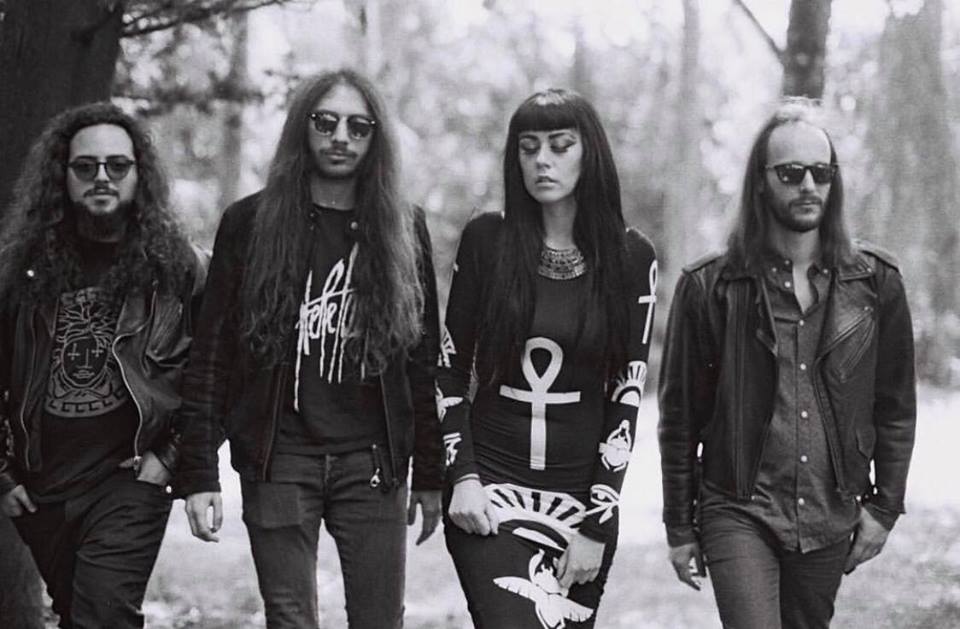 Florence, Italy-based occult rock mystics Psychedelic Witchcraft will release their 'Sound Of The Wind' full-length in the US on February 27th via Listenable Records. Released to critical-acclaim in Europe late last year, Sound Of The Wind was captured at Elfo Recording Studio and mastered by Brian Lucey (Ghost). Forged in 2015 led by vocalist Virginia Monti and heavily influenced by the ancient doom and blues teachings of Black Sabbath, Led Zeppelin, Jefferson Airplane, and Free as well as of the obscure side of the Italian music scene long ago led by Goblin and Ennio Morricone, Psychedelic Witchcraft's meticulous meld of blues and classic hard rock with in-depth occult-themed lyrics and imagery is at once vivid and all-consuming. Sound Of The Wind follows Psychedelic Witchcraft's 2015 'Black Magic Man' EP (Taxi Driver Records), their 2016 critically-lauded debut full-length 'The Vision' (Soulseller Records) and 2017's 'Magick Rites And Spells' compilation (Soulseller Records), a collection of tracks not included in the debut album. Find "Sound Of The Wind" order info HERE. For digital orders, go HERE.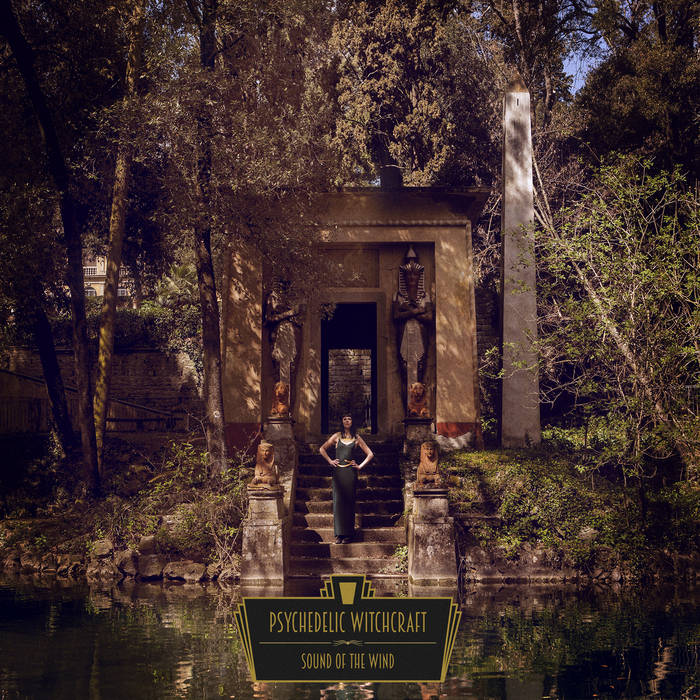 Now Psychedelic Witchcraft is a band I was not heavily into on the first listen. I found them to be good, but felt nothing set them apart from all the other "retro" sounding bands that were emerging around the same time. Fast forward to 'Sound of the Wind' and I feel like this band has grown DRASTICALLY! The core elements of artists like Jefferson Airplane and Jimi Hendrix are still present and prominent as ever especially on tracks like "Turn Me On" and the title track! Then we have the true heavy hitters of 'Sound of the Wind' which are the album single "Lords of The War" and "The Warrens" which can both be described as Proto-Metal tracks which feature elements of Black Sabbath, Deep Purple, The Doors and a bit of Electric Wizard! On these tracks we get stellar performances from all involved but it's the hypnotic vocals of Virginia Monti and the up beat swing of drummer Mirko Buia that really elevate these songs to another level!
'Sound of the Wind' is by far Psychedelic Witchcraft's best work to date! It's a riff tastic album that is sure to appeal to fans of late 60's and early 70's rock! This is an album by a band who has improved many times over in less than five years! That is not only impressive but it leads me to believe that this quartet of doom has only just begun to reach the peek of their songwriting abilities!