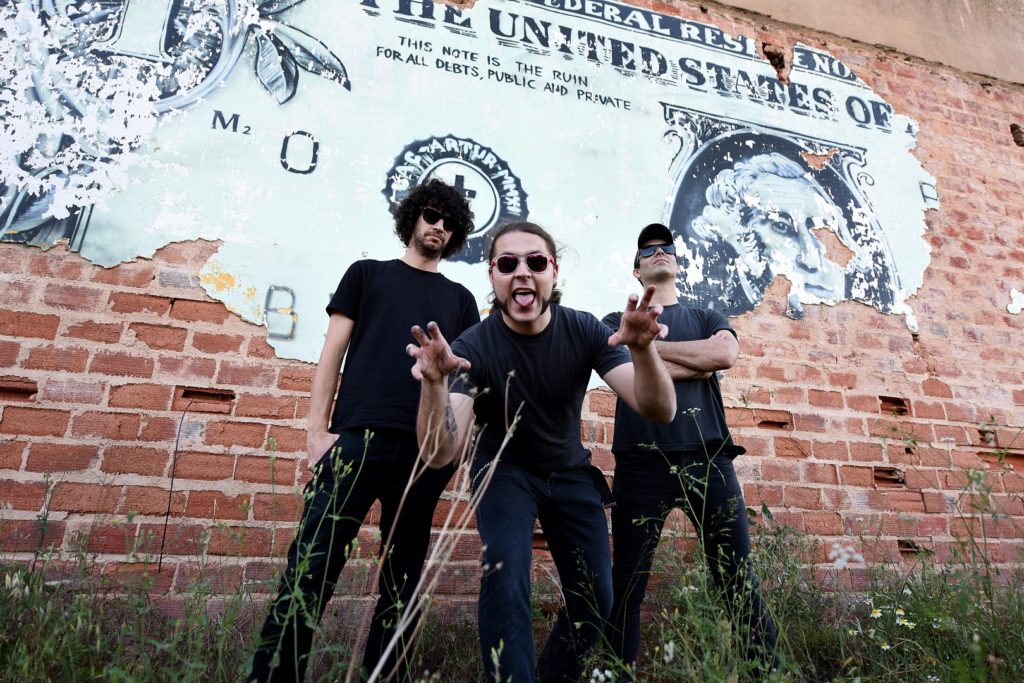 Thrash metal band Prayers Of Sanity from Potugal brings old school thrash back in 2017 with their latest album 'Face Of The Unknown'! They have been around since 2007 and made their first EP 'Tuned To Thrash' the same year. After that they released their debut album 'Religion Blindless' in 2009, this album has been the most important album for the band. It was filled with insanely fast guitar riffs and vocals that will hurt your brain. This gathered a lot of old school thrash metal lovers and the band has been getting more and more attention ever since. 3 years later they came back with their album 'Confrontations' that would literally punch you in the face when you listen to it. On the 28th of April this year they have released 'Face Of The Unknown' with the help of their label Rastilho Records. It is recorded and mixed by their own vocalist and guitarist Tião Costa. You are probably wondering, doesn't that make the quality worse? Well I got the answer for you: It doesn't. It actually makes the album 10 times better. It creates an unique sound and brings more creativity.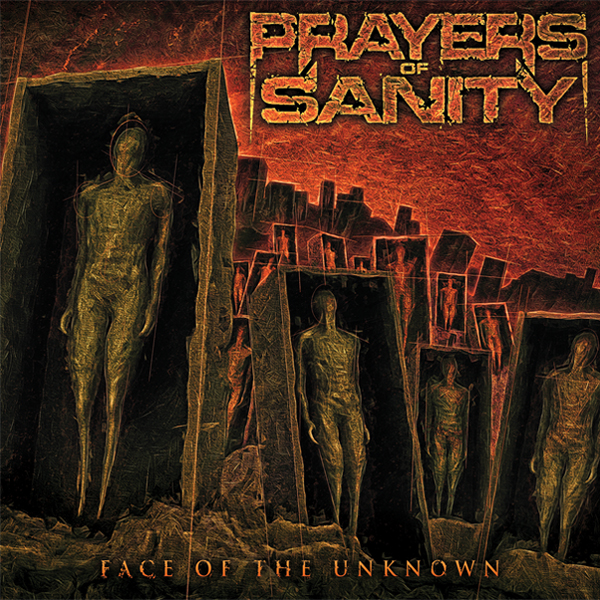 There is no reason why someone wouldn't mention the song "Face Of The Unknown". It's the intro song to the album and it gives you exactly what you would expect from Prayers Of Sanity, guitar riffs that go as fast as the speed of light with vocals that will kick your ass. Best way to start an epic old school thrash album!
"Dead Alive" is a song that will give you so much energy you will probably die from it. The intro is just a Prayers Of Sanity classic, it starts with a fast guitar riff that will later be assisted by the drum. Ever felt like you were dead from the inside eventhough you were walking, breathing or even reading the news paper? Then I have good new for you because this is the perfect song to relate to and what is more important then finding a good metal song you can relate to? Probably listening and buying the whole album HERE but for now let's just say this is the most important thing.
The only thing this album needs more of is a lot of agression but don't worry because the song "Someday" listens to our calls and brings us more than we could ever expect. This is the perfect song to showcase that they are heavily influenced by punk bands. The vocals are screaming for attention and the lyrics are to die for. Politics and religion are the biggest lyrical themes for the band and this song doesn't skip that at all. To listen to this brutal song click HERE.  It will blow you away!
Lyrics made of themes such as politics and religion. A vocal style that is heavily influenced by punk. Riffs that will trow you off the edge of the Earth. This band has it all! They have been around for about 10 years but they haven't lost their touch with writing, they only got better and that is one of the powers behind this amazing release called 'Face Of The Unknown'. They really are bringing old school thrash metal back and that's not something every band can say. Sure they are a few bands out there that are doing it as well but this band is doing a fantastic job at it and are only rising higher and higher. Tião has bone crushing vocals and is also the guitarist for the band. He deserves way more attention because his vocals are tight and his guitar skills are just insane. But let't not forget that he wouldn't be anywhere wasn't it for their bassist Carlos and their drummer Artur who also played for bands such as Deep Odium, Enlighten, Fungus and many more. 
Prayers Of Sanity has a facebook page, go check it out!