Arcade Messiah is a solo project spearheaded by cult Hasting band, Kingbathmat frontman John Bassett who currently resides in Sligo, Ireland. Born in Walthamstow, London, Bassett was raised by his ex-convent nun mother and meter reading father, who fed and looked after him as long as they could. By sixteen, he quit school and left home with little more than the clothes on his back. This left his employment opportunities limited to dull and mundane tasks; guitar and songwriting being his primary source of solstice. His love of music developed at a young age after picking up an acoustic guitar in the family home. Once able to figure out and play along with a number of songs, he found a guitar teacher in Tottenham to assist with chording. What John discovered was that he was playing a right handed guitar left handed, even though he was, in fact, right handed. Playing backwards was simply more comfortable. With this straightened out and a proper, left handed guitar was purchased, chords became natural and progressed directly into songwriting that has evolved into a life long passion.
Arcade Messiah III was recorded in Hastings East Sussex and Sligo, Ireland and is the third album in three years on his own Stereohead Records label; the first two being aptly named I and II, respectively. Distribution will be through code 7 music and will commence on November 25th, 2016. Being, for the most part, an instrumental project, Arcade Messiah is a unique and cohesive amalgamation of Sludge, Post Rock, Progressive Metal, Doom and Stoner music that includes nuances from all, but falls strictly into no particular category. More accurately, the music is better described by the emotional response it parlays. Intense and passionate throughout, Bassett is able to illicit feelings of fear, frustration, angst, fury, desperation and/or sadness in one phrase and be uplifting, reflective, hopeful and even whimsical and/or beautiful the next. Without the help of lyrical direction, the musical themes must stand on their own and Bassett excels in this regard. This, in and of itself, is an extremely rare commodity, but to be done as a solo project is simply unheard of at his impossibly high level. Arcade Messiah is also defined by very long songs that never drone on in repetitive manner just to fill space. Every last second is necessary, each and every note, considered and never wasted. Simply brilliant and lays out a visceral landscape from which to weave the musical intent. Intoxicating, really. John just happens to be a very talented DIY Ninja, being responsible for all writing, instrumentation, recording, mixing and mastering on this preeminent release. III definitely rank among the best releases this year. This is a far cry from the stones on the streets from whilst he came.
Right out of the starting gates, "Revolver" races out of the gates with a roat. This fast tempoed Doom rocks hard and heavy with a cool, retro vibe. The steadily pace drums lock this song down and hold it together as heavy guitar riffs are layered over a rather subdued harmony that moves forward before slowly switching to a somewhat dissonant tone. A fuzzy, Psych gives a break in the tension before dropping back behind the rhythms. A more cheerful and atmospheric tone is taken just before a quickly paced harmony carries us to the end. "Revolver" introduces us to John's great sense of tension and release through rhythm-heavy guitar and atmospheric, fuzzy bass layered over softer and usually quite lovely harmonies; flying the in the face of strong leads on top of rhythm. Though not "the usual", Arcade Messiah manages to make everything natural, sincere and such a pleasure to listen to. Taking a slower Thrash perspective, "Citadel" chugs along with often tremolo picked leads. Somewhat sad in feel but never quite reaching the point of despair, the song almost stops mid-song for an ethereal, simply harmonized guitar verse before again exploding into deeply layered instrumental parts that border on oppressive. As the leads slowly drop out, the rhythm stutters forward to a sustained outro. This leads into the sad, airy and orchestral intro to "Deliverance"; the longest song on the album at ten and a half minutes. As this song progresses, a lovely, clean, echoing guitar accompaniment gives it a whimsical vibe as drums and other percussion builds into a thick wall of rhythmic sound that rockets to the forefront. The flowing guitars continue until a razor thin balance is found and meld together. Just prior to supernova critical mass is reached, drums and bass hammer away a la Rush style. When melodic guitar sneaks in from the background, the heavy foundation is relaid. Taking on a much darker tone, we reach and abrupt end. Appropriately, "Life Clock" picks up with binary, single note pulses which eventually layer themselves just below lovely, layered guitars. Fuzzy bass and guitar melodies remain pulled back, just below the surface. Belying the slower meter, drum hits abound that eventually increase into the realm of a beat blasting frenzy. As in life, the clock stops at the flip of a switch as the soul is released to the ether. As a possible nod to established heavies like Black Label Society, "Black Tree" takes on a cool, Bluesy vibe with soaring leads. The tempo slows to a Sludge pace and becomes oppressively ominous. Reclaiming the aforementioned sad, heavy Blues feel, we are given a short passage before sustained lead parts take hold and devolve into a disturbing calliope sound that is strangely reminiscent of a late sixties, Psych-styled, cult horror film soundtrack. Saving the best for last, "Sanctuary" takes on an a church like timber that is rather uplifting, being reflective instead of sad. A beautiful panorama of tonal atmosphere. As the cadence picks up, the thoughtful hope vibe becomes more resolute and positive. With an extremely moving point and counterpoint, "Sanctuary" manages to pull back just shy of climax at every turn, making it the most emotionally moving song on the album and a wonderful way to exit this stunning release.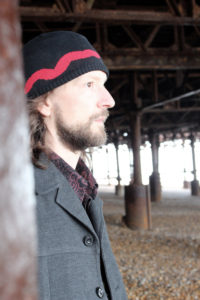 There is so much nuance on Arcade Messiah III, that it demands subsequent experiences. Each and every time, bringing something else to light that was missed the first ten times listening. This would be a masterpiece for any full band and is nothing short of otherworldly considering that it is created by one lone soul. John Bassett has again proven that he is uber-talented; everything he touches turning to aural gold; be it songwriting, multi-instrument mastery and second to none production skills. III stands ss a beacon to musical potential in a sea emotionally void status quo. My hat is off to the musical genius of Arcade Messiah's John Bassett.
Tracklist for Arcade Messiah III
"Revolver" [6:05]
"Citadel" [7:15]
"Deliverance" [10:27]
"Life Clock" [6:49]
"Black Tree" [5:19]
"Sanctuary" [5:46]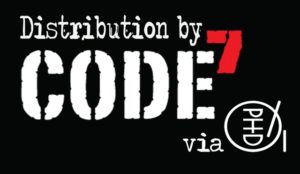 Everything Arcade Messiah and John Bassett can be found at Arcade Messiah BandCamp  Arcade Messiah  Kingbathmat
John Bassett  Facebook  Twitter  III  YouTube  John Bassett BandCamp  Kingbathmat BandCamp  Stereohead Records