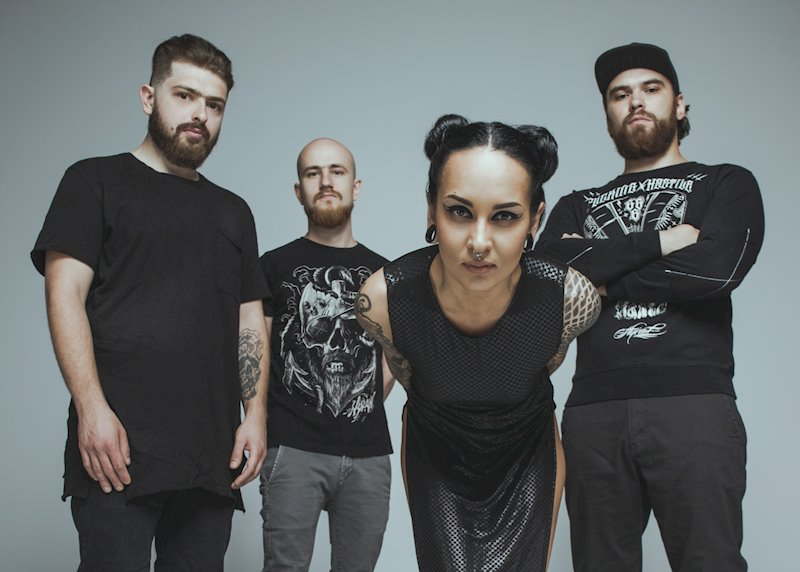 Ukrainian prog/metalcore act Jinjer return with 'Micro,' the band's newest offering that essentially packs an entire album's worth of punch into five devastating tracks. The EP, scheduled to be released on January 11th, 2019 via Napalm Records, combines many of the familiar elements that fans have come to know and love while, at times, diving a bit deeper into the prog realm, primarily in the form of more technical experimentation. 'Micro' is a clear indicator of Jinjer's maturation as musicians and a solid milestone for what appears to be a band entering their sonic prime.
Jinjer's third and most recent album 'King of Everything' (2016) helped springboard the quartet into massive notoriety within the metal world and beyond, in large part due to the popularity of an almost viral-like string of YouTube reactors discovering singer Tatiana Shmayluk's jaw dropping vocal range on the single "Pisces" for the first time. As equally as impressive as Shmayluk's sultry cleans to menacing growls are, so are the clockwork-like tightness and intricate instrumentation of Roman Ibramkhalilov (guitars), Eugene Abdiukhanov (bass), and Vladislav Ulasevich (drums) behind her, who continue to find new ways to impress on 'Micro.'
Production on the EP is crystal clear and punchy with a thick bass sound and a wide sonic presence that nicely complement the multi-layered, complex song structures. Track one, "Ape" that was released in October along with a music video, is a chaotic labyrinth of inventive riffing and multiple time signatures that range everywhere from slow and doomy to blistering blast beats. For those curious about what Jinjer is all about, "Ape" puts the band's full arsenal on display in one impressively devastating and powerful track while lyrically setting our meager humanity into proper prospective.
Second single, "Dreadful Moments," released in November, jumps straight into heavy djent grooves and growls with multiple complex transitions and twists including a vocally emotive Alice in Chains-style section that begs "Mother, would you come and save me from this Hell?" The deep, ominous bass lines particularly shine on this track whose powerful lyrical message deals with some intense childhood trauma.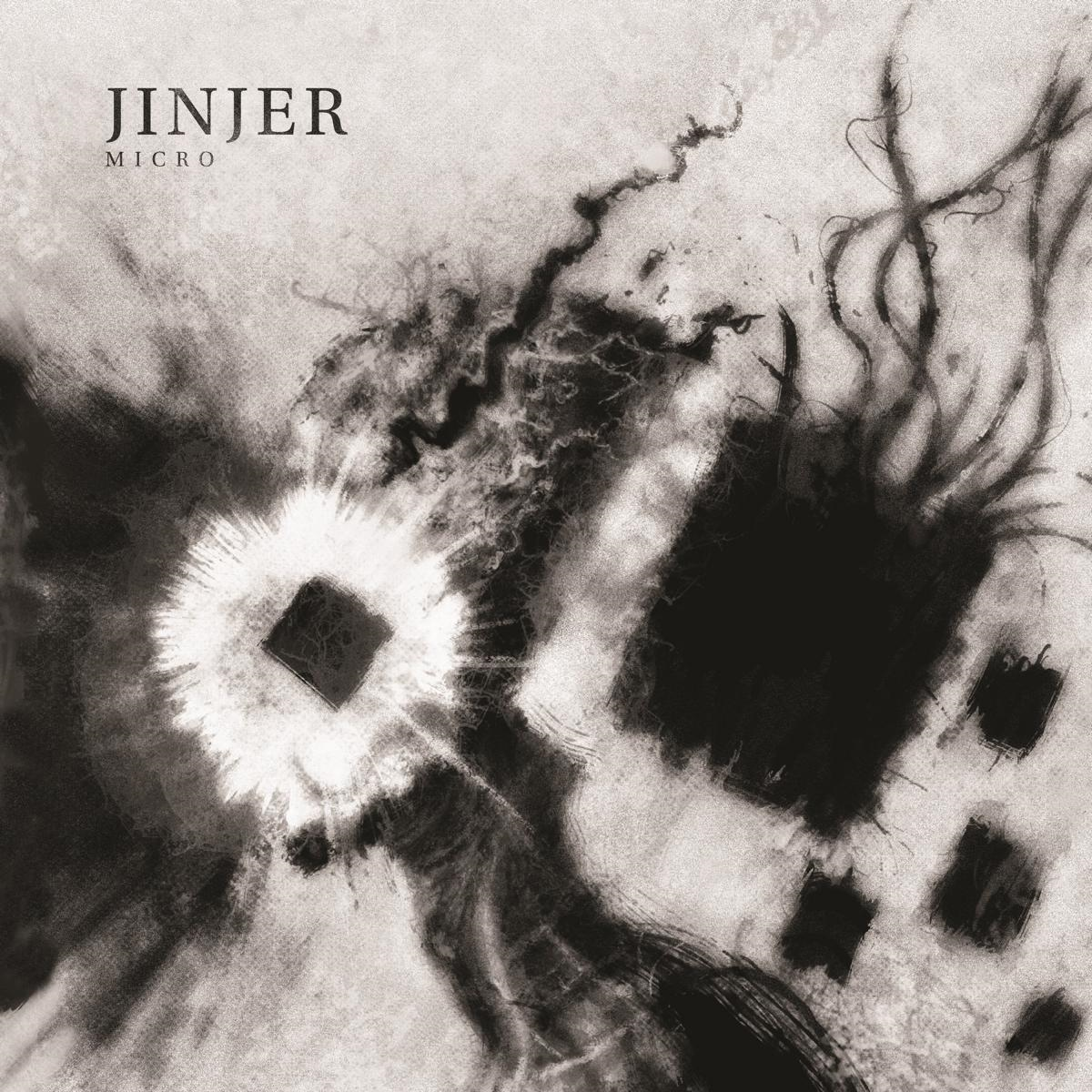 My personal favorite "Teacher, Teacher!" deals bluntly and unapologetically with religious indoctrination in the classroom. Shmayluk, who delivers arguably her strongest and most diverse vocal performance of the EP here, vividly and emotionally paints the picture of a teacher using humiliation tactics on a student in the name of the bible – "Dear Lord, forgive me as I'm slapping, slapping this sinful child." Sonically, the song is just as powerful as it is lyrically while journeying through a spectrum of moods and tempos that range from melancholically melodic to outright punishing. "Teacher, Teacher!" is truly an example of Jinjer at their best and most lethal.
"Perennial," in many ways, picks up where the previous track leaves off stylistically but adds another dimension of atmosphere and tension that culminates into a crushingly powerful climax that is sure to give chills during the tragic love story's final moments. Finally, title track "Micro" is a short and simple instrumental bass and percussion number that offers some nice chilled-out vibes to promptly close things out without overstaying its welcome.
Although often heavy with groove, 'Micro' largely focuses on unorthodox, meandering song structures that seldom relies on hooks or catchiness to deliver its potency. It's this type of refreshing, outside-the-box creativity, along with laser-like focus on concise yet intricate songwriting that makes this EP a successful one that lacks any dull moments or filler. Recommended for new and longtime fans, but best to reserve judgment until after a few listens to let it all sink in.
JINJER ON TOUR:
w/ Amorphis & Soilwork
11.01.19 DE – Oberhausen / Turbinenhalle 2
12.01.19 NL – Nijmegen / Doornroosje
13.01.19 DE – Hamburg / Markthalle
14.01.19 DK – Copenhagen / Amager Bio
15.01.19 SE – Stockholm / Fryshuset
16.01.19 NO –  Oslo / Rockefeller Music Hall
18.01.19 DE – Hannover / Capitol
19.01.19 DE – Leipzig / Hellraiser
20.01.19 PL – Krakow / Klub Kwadrat
23.01.19 BG – Sofia / Universiada Hall
25.01.19 HU – Budapest / Barba Negra Music Club
26.01.19 AT – Vienna / Ottakringer Brauerei
27.01.19 CZ – Zlín / Masters of Rock Café
28.01.19 SK – Bratislava / Majestic Music Club
29.01.19 DE – Berlin / Kesselhaus
30.01.19 DE – Munich / Backstage (Werk)
01.02.19 DE – Geiselwind / MusicHall
02.02.19 DE – Cologne / Essigfabrik
03.02.19 BE – Antwerp / Trix Muziekcentrum
04.02.19 UK – London / Electric Ballroom
06.02.19 FR – Paris / Cabaret Sauvage
07.02.19 FR – Toulouse / Le Bikini
08.02.19 ES – Madrid / Mon
09.02.19 ES – Barcelona / Salamandra
10.02.19 FR – Lyon / Le Transbordeur
12.02.19 IT – Trezzo Sull'Adda / Live Music Club
13.02.19 DE – Wiesbaden / Schlachthof
14.02.19 DE – Saarbrücken / Garage
15.02.19 DE – Stuttgart / LKA Longhorn
16.02.19 CH – Pratteln / Z7
w/ Obscura & Nucleust
04.04.19 JP – Osaka / Fan J Twice
05.04.19 JP – Nagoya / Imaike 3 Star
06.04.19 JP – Tokyo / Cyclone
07.04.19 JP – Tokyo / Cyclone
JINJER – South Africa Tour 2019
 03.05.19 ZA – Capre Town / Mercury Live
 04.05.19 ZA – Johannesburg / Platteland