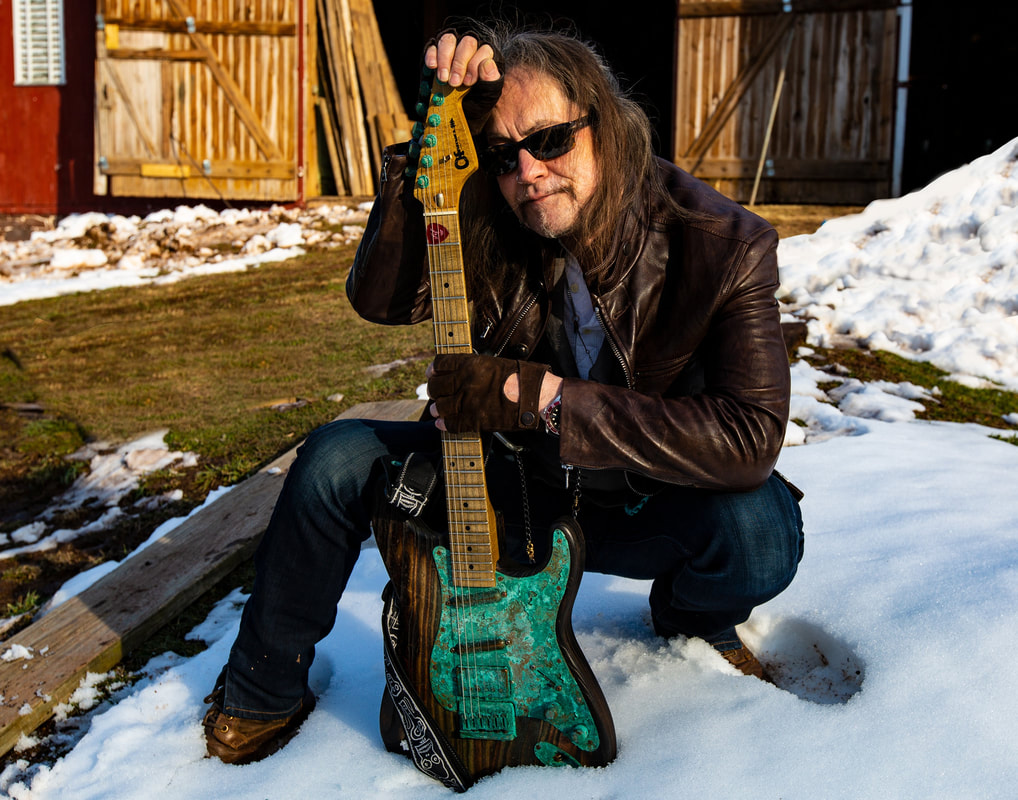 JAKE E. LEE is one of the most mysterious rock stars to ever walk the planet.  Between living half of his life in exile and the other half melting faces of rock fans all over the world, he has lived an interesting life to say the least.  Now he is back with 'PATINA,' the second album released from his latest project RED DRAGON CARTEL available November 9th from Frontiers Music SRL.  The effort features DARREN JAMES SMITH on Vocals, ANTHONY ESPOSITO on bass, PHIL VARONE on drums, and of course JAKE E. LEE on guitar. 'PATINA' is extremely different from RED DRAGON CARTEL'S self-titled release in 2013, as it is more of a band effort.  The first album featured many different guests and musicians making cameo appearances from song to song.  With 'PATINA,' the foursome got in a room and hashed it out together, giving it a much more fluid listen than its predecessor.
'PATINA' opens with a quick gut punch in "Speedbag".  A groovy rocker with an extremely catchy rhythm.  Actually, "extremely catchy rhythms" are a theme for this album – more on that later.  The highlight of "Speedbag" is easily Jake's guitar solo.  It's a solo that was pulled straight from the same bag of tricks he used on the classic OZZY OSBOURNE album 'BARK AT THE MOON'. Unfortunately for OZZY fans, the Ozzy-era similarities stop there as 'PATINA' certainly has it's own sound but leans more to the BADLANDS side of Jake's catalog.  The second track "Havana" is the lead single and, in my opinion, the stand-out track from the album.  It opens with an awesome, dry, dirty guitar tone that that sets the mood quickly before the rhythm section kicks in.  Like the rest of the album, the rhythm of "Havana" is top notch.  The one constant throughout 'PATINA' is the rhythm is every song is first class.  The addition of ANTHONY ESPOSITO and PHIL VARONE really shines a lot of what an amazing rhythm player JAKE E. LEE is.   "Havana" is rounded out by a super vocal melody and closed out by an outright amazing outro guitar solo from Jake that sets the tone and standard for the rest of the album.  I will admit that at first I wasn't sure how I felt about "Havana."  I was almost disappointed, but after only a couple of listens I found myself absolutely in love with it. Over a month later, I still am.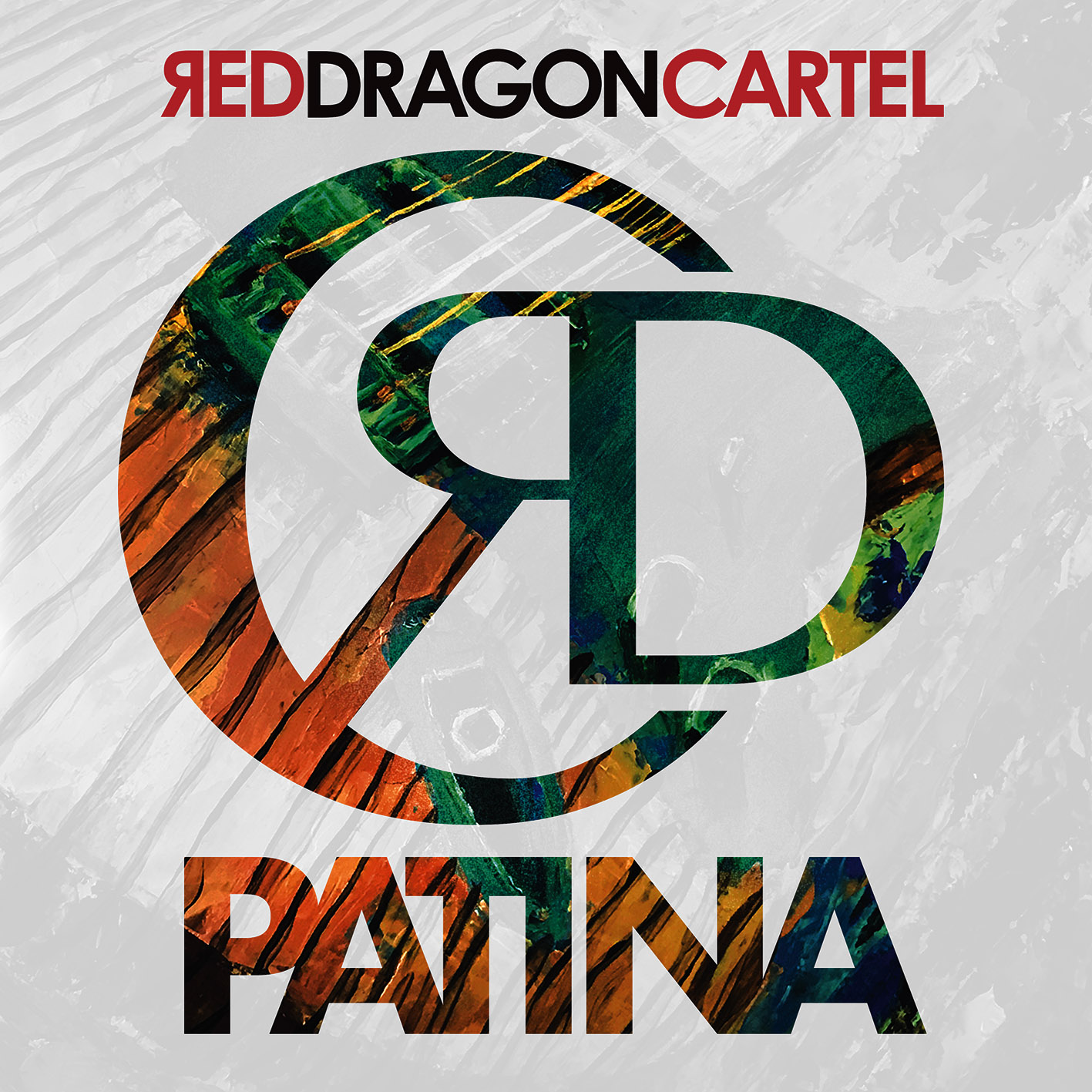 "Havana" is followed up by the second single "Crooked Man".  "Crooked Man" is a Beatles-esque jam with a drum and guitar intro very reminiscent of the MONTROSE classic "Rock Candy".  PHIL VARONE really stands out on this track with several drum fills and moments that pop out.   "The Luxury Of Breathing" is a track that BADLANDS fans are going to fall in love with.  It features a bit of tasteful harmonica playing over an even more tasteful rhythm track supplied by Jake and the boys.  It's got a bit of a slow dirt root blues feel to it, but only with slamming guitar tone and vocal melodies.
The next track "Bitter" delivers an interesting twist.  JAKE E. LEE delivers a bit of a funk guitar intro before the track slides into a very bluesy verse section.  The chorus delves into a bit of a heavier tone and sounds more like the first RED DRAGON CARTEL album.  "Bitter" is probably the heaviest song on the album despite the funk-ish intro.  "Chasing Ghosts" opens up with a nice bass intro provided by ANTHONY ESPOSITO.  Like "Bitter", "Chasing Ghosts" has a bit of the same feel as the first RED DRAGON CARTEL album.  It's a moody song with  a slow tempo.  Vocalist DARREN JAMES SMITH really stands out here.  He delivers some amazing melodies and vocal delivery.  "A Painted Heart" is the albums closest track to a ballad.  The guitar tone is almost on par with something JIMI HENDRIX would have recorded, with some beautiful clean tone guitar soloing.  As the solo continues, the tone manages to get thicker and heavier, finally climaxing at the heaviest moment.  "Punchclown"is a bit of a psychedelic rocker with a lot of tempo changes and really out of the box playing by Jake.  It has everything from a jazz feel to a classic rock feel and all points in between. "A Beautiful Mess" again features marvelous rhythm work from the trio of Lee, Esposito and Varone.  The track is topped off with an outstanding clean tone jazz guitar solo.  JAKE E. LEE really went of his way on this album to add new shades to his playing.  The effort closes with "Ink & Water".  It opens up sounding like a DOORS song before Lee finally closes in on some surf-style guitar playing.  The track definitely has a classic rock ring to it.  It's kind of a 60's era rock sound.  "Ink & Water" is very different from anything JAKE E. LEE has ever recorded before but its very fun and relies on an almost JAMES BOND style guitar riff. Fans are going to love it.
Produced by JAKE E. LEE and ANTHONY ESPOSITO and mixed by MAX NORMAN, whom Jake worked with previously when he recorded the 'BARK AT THE MOON' record with OZZY OSBOURNE, 'PATINA' is without a doubt the most versatile album JAKE E. LEE has ever recorded.  It's not typical by any stretch of the imagination.  In fact it may take some fans a few listens to really wrap their minds around and understand it. It's different, but make no mistake, it's a solid record. And it further solidifies Jake as a guitar hero.  He plays so many different styles on this record, it's mind blowing.  I have no doubt 'PATINA' turned into exactly the album JAKE E. LEE wanted it to be.