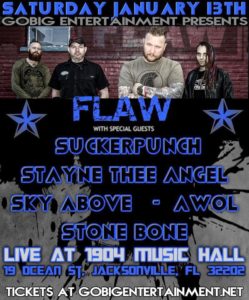 This was one of those shows that I could not wait to get to; kind of like Christmas a few weeks late. Not only was I waiting to see a now legendary band, but also to see some friends I have not seen in quite a while, see a couple of bands I have not seen before and able to see a couple of favorite local bands that I have become friends with over time. Great being part of the local Metal scene here in Jacksonville! Some of the best people playing some of the best music available anywhere! Gotta love it! Thanks to GoBig Entertainment for making this show happen!
Well, as always I got to the venue (1904 Music Hall) early, but this time it was to spend some time with my buddy Georges OctoBous, Flaw's new permanent drummer, whom I have not seen in quite a while face-to-face, our King of Strings, Dan Cristafulli, who is currently Flaw's touring bass player and, of course Flaw vocalist Chris Volz, who needs no introduction and one of the coolest guys in the music business to converse with. I was also introduced to Tommy Gibbons who is covering guitars for Flaw this time around. Helluva good guitarist and one funny dude! After their sound check and a quick couple of practice tunes we all scattered to eat before the show. Georges, Jess and myself hit a killer Asian restaurant to catch up over the last few months since he accepted the permanent drumming offer from Flaw (We had an interview set up, but due to some technical difficulties on my end, has to be rescheduled. More to follow in the future once things settle a bit.). So great to see him! Amazing drummer and such a kind person. It was also an absolute pleasure to meet Jess, who covers all of Flaw's merch and keeps things rolling when they are on the road. Such a sweetheart and an absolute pleasure to meet and be around! Once we were done stuffing ourselves with really good food, it was time for the show to start, so away we go…
Stone Bone is a band that I have seen many, many times in the past, but have not heard from in a while since then. Good to see that they are still alive and kicking; delivering the goods as only Stone Bone can. This decidedly gritty and unapologetic Hard Rock/Metal powerhouse always brings a level of power and enthusiasm usually held for festivals and the arena Rock from the 80s if they are playing to two people in a local haunt or on a larger bill like Flaw's. Drummer/lead singer Joe Stiles, guitarists Tommy Nastasiak and Sean Tibbets and bass player Asim Kolakovic are simply incapable of a boring show where everyone just stands there and plays, looking at the ceiling and walls. Not even close from any perspective. These guys command the stage physically, lyrically and musically. Harsh, sarcastic and angry themed lyrics over smoking, Traditional Metal and Hard Rock music is what they do, and they do it very well. They do what they want, how they want to do it, all else be damned. Their show opening set included: "Adolf's Antiques", "The Demon Inside", Blinding Me", "Raping Me In Two", "Suck My Soul" and "It Is What It Is". Hell, by the first songs end, the growing audience was already whipped into a frenzy and pushing towards the stage. By the time the set was half done, I had already moved to the back to avoid the rough housing stemmed by this veteran, Jacksonville band. Even if you find the band's music intimidating, don't make the mistake that this is carried off the stage because all of these guys are fun to be around and completely approachable. I have met a couple of Hardcore bands that lived their harsh music off stage, but that ain't these guys. They leave all of their frustration, rage and aggression on the stage, which is the way that it should be for a genuinely passionate band. On the flip side, if a band can get the audience whipped up and leave all of their aggression at the venue, they have done their jobs and why many of us love going to shows as a pressure valve for our everyday lives. In this case, as always: Job well done! Be sure to check out Stone Bone if this sounds like your kind of thing!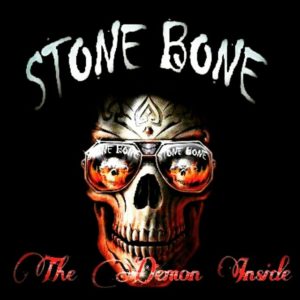 Next up was a band called AWOL (Another Way of Life). This killer, Modern Metal band has been around for quite a while, has a number of singles and EPs and a full length, self-titled CD available here, on Spotify and on iTunes. Unfortunately, a member of the band was injured this fine evening, so vocalist Oscar Heff and guitarist Tony Bryant added sit-in guitarist Shawn Johnson to the mix and decided to play an acoustic set instead of bailing off of the bill altogether. Good call, because these guys did a great job of standing strong once they took the stage, playing an all original set that included: "One More Day", "To be", "Come Back To Me", "3-2-2-0-5", "Written" and "Blow". I have since gone back and listened to their album and singles as a matter of comparison and found myself very impressed with the amount of accurate power they managed to drive home acoustically due to a last minute kink in the system that was out of their control. First off, Oscar has pipes for days. This man can sing and one of the best male vocalists I have heard lately (I just covered Leave's Eyes new one so I decided to be honest and state 'male' vocalist here!). Not digging all of the screamo stuff? Another Way of Life has exactly what you need. Hell, even when dude screams his voice just harmonically soars instead of being incoherent and rough. He's also a big guy and has the physical appearance to back up is otherworldly vocal range and remain completely personable and energetic on stage. Accompanying the vocals were Tony and Shawn, acoustic and electric guitarists, respectively, who flat tore it up. Not appearing uncomfortable due to the unforeseen circumstances, both brought their A-game and flat out destroyed each and every tune to the growing and rambunctious audience. With a new CD on the way, I look forward to continue covering this incredible band. Can't wait to see them shortly as a full too. If they are this good acoustically, I can only imagine how bad-ass they are going to be with a full on assault. If you have not heard of AWOL, they definitely need to be checked out sooner than later!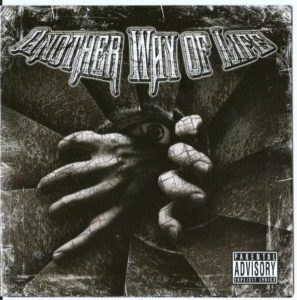 Anyone that knows me and/or follows my writing knows my affinity for young people perpetuating Metal and Hard Rock (hell, all types of music for that matter). Such is the case with the next band called Sky Above. I had not heard these fine young musicians play before and looked forward to see what their take on music would be. One word: damn! Being a band for less than a year at their young ages should not be this polished and tight, much less, writing and playing their own music at such a high level. Hearing there are no good, new music coming from our youth? Then you have never heard this band before! Apparently, I am not the only one that thinks so either, because they brought a pretty rowdy group of fans with them to the venue that sang along with all of the lyrics, bounced to the music and spread the love of the band throughout the show. These are also not some cock-sure group of kids that think they know it all and leave when their set is over either. These guys were there when the doors opened and left when Flaw finally vacated after 1 am, even helping with stage tear-down and gear. I found them to be gracious, polite, personable, uber-enthusiastic and open for any advise from any of the other stellar bands on what they can do to improve. Really cool group of young, old-school lads! With singer Jones on vocals, Thomas Brandenburger on drums, Trayton Grass on lead guitar, Trevor Allison on rhythm guitar and Troy Allison on bass, Sky Above played and array of songs from their upcoming album including: "Walked On Again", "Not Over Yet", "Buried Alive", "Broken Wings", "Can't Escape", "Fucked Up As Me", "Take Me Out" and "King of Hearts". Sticking with the old school vibe, Sky Above bridges a needed gap between 70s and 80s Hard Rock and Modern Metal. They have a very fresh, new and cool perspective on Traditional Metal or a very old school view of the new stuff. Regardless, these guys rocked the hell out of the venue and made an awful lot of new fans, including myself. Stay tuned! Once they come out of the studio, I should have my grubby paws on what promises to be an awesome release! Watch out for these guys to be sure!
Well, well, well. Who do we have now? That's right, my friends from Stayne Thee Angel were up next. Really can't see these guys often enough. Recently reviewing their new CD Time & the Hourglass here after reviewing their CD release party here, it was nice to once again see their live show up close and personal. By this point in the evening, the crowd was getting thick in anticipation of headliners, Flaw and STA again prove that they have what it takes to be heavy and fervent while remaining fun and positive; keeping the people on the other side of the stage completely engaged with what is going on in front of them. Playing a set of one older song and the rest being being brand spanking new, containing: "Better Living", "Close My Eyes", "Secrets", "On My Way", "Dance" (still my current favorite), "For Sale", "Time Stood Still" and "Breathe", singer Darren Good, guitarists Justin Watson and George Whitaker, Jr., bass player Frank "Knuckles" and drummer Brian "VictimEyez" owned 1904. Lock, stock and barrel O-W-N-E-D. For the first time of the evening, a couple of young kids in the crowd were even surfed to the stage where they were welcomed with open smiles and arms to help sing or strum the guitars for a bit. This kind of stuff sticks with kids for years to come and creates the next generation of fans, headbangers and music lovers. Your music scene stagnant? Here lies one potential answer: get off of the damned couch and go to a show (local or otherwise) with your kids. Huge fun! Need proof? My son goes to shows even though he doesn't like Metal much, and still gets pissed if I see one particular Orlando band that had him surfed to the stage four years ago. This is exactly the impression members of Stayne Thee Angel likely left on these impressionable young people. Such great guys playing off the charts good music. With their broad range of styles and overall good feel, Stayne Thee Angel has something for absolutely everyone. Do yourself a favor and check them out if they land near you and listen to Time & the Hourglass in the interim. Great stuff!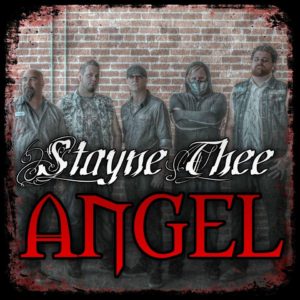 Not having heard the next band, SuckerPunch before, I had no idea what I was in for. Looking like a rough biker gang as they took the stage, I was thinking something like Motorhead or maybe something with an old-school vibe like Zepplin. To my surprise, not even close. This Jacksonville band is a razor-sharp, hard-edged Rapcore Metal band that hits hard, takes no prisoners and wears their underground status proudly on their sleeves. Admittedly, I am not usually a huge fan of this type of music but found myself completely enthralled with the band and their infectious level of high speed energy within their first song. Formed in 2016 out of the remnants of RNRC, Drag Ratchet and other North Florida music projects, vocalist Chris Cesaro, drummer Tommy Rovelli, bassist Ryan Chapman, guitarist/vocalists T.J. Riviere and Jay Lightener along with sound/tables D.J. Renegade slam down the gauntlet, grab the audience in a choke-hold and don't let go from first note until last, playing in a much heavier style than I am accustomed to hearing from other bands playing similar music. Their "destroy all" set included crowd favorites like: "Stand Up", "Confessions", "Rain", "Frontline", "SuckerPunch" and "Last to Run".  No sugar coating and zero bullshit. Once the chaos began, the roughest pit of the night opened and remained unrelenting throughout their entire set. Obviously, SuckerPunch brought quite a few of their fans to this show.  Not a huge surprise because this is a really, really impressive band. Instead of watering down a Metal groove and then laying down a Rap vocal line on top of that, these guys tune low, play very fast and loud and then add DJ beats and extremely rough and heavy Hardcore Rap to that. Definitely a Metal band first and a real eye opener for someone not familiar with this kind of sound outside of Ice T's killer band, Body Count. Not sure what the Rap crowd think of SuckerPunch but Metalheadz have a metric f*ck ton to like here!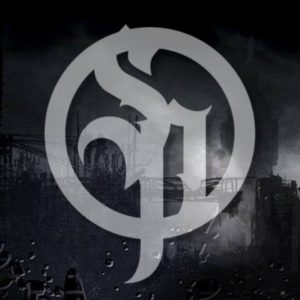 Last, but certainly not least, our headliners, Flaw took the stage to a full house of enthusiastic fans. No surprise since this legendary, long standing band has been doing what they do best since forming in 1996 and being garnered with an enviable number of loyal fans all over the world ever since. As stated above, the touring band includes original vocalist superstar Chris Volz; talented drummer and newest Flaw family member, Georges OctoBous; trading his usual bass in for guitar, Tommy Gibbons and our King of Strings himself, Dan Cristafulli, covering the bass. I have seen Flaw before and can say with absolute certainty that these guys love what they do and it shows with each and every show that they play. Unlike some established bands I have seen lately, the fire in their bellies still burns bright, passionately and honestly. Their set list for the show consisted of a killer intro, "Only the Strong", "Scheme", "Best I Am", "Reliance", "Recognize", "Life of Mine", "Pathetic", "Fatal Fall", "I'll Carry You", "Redemption" and "Payback". A great selection of older favorites and material off of their latest release, Divided We Fall from 2016. One of Flaw's most endearing attributes (in my humble opinion) is their outward patriotism and on this Saturday night, about mid-show, Chris had a special treat for us, introducing a long time, close friend and his wife that was headed back to Afghanistan in the next couple of weeks with our Armed Services. Talk about moving. The crowd went berserk for this real American hero, honoring both his service and his wife's understanding and patience. He went on to honor another friend and his family as well. Their daughter was even allowed to play drums with Georges since she has been taking lessons. Again, this kind of acceptance of our youth is what perpetuates the music to the next generation. Like STA, big respect going out to Flaw! Love the family atmosphere these guys surround themselves with while allowing the audience into their fold. The entire show seemed very personal and emotionally charged; almost as though they were playing to everyone individually instead of as a crowd. Hell, Chris even got choked up singing a song dedicated to his son. It is not often that this kind of raw emotion is shared so readily from that side of the stage. So, how is the touring band, you may ask. While I may be jaded since I know Georges and Dan (and what damned good musicians both are!), all are spectacularly talented and put on one helluva memorable show. Near the end of the set, Chris stepped aside and let Tommy, Dan and Georges to do whatever they wanted to improvise as a demonstration of just how good the band backing him is. Georges rolls into a thundering solo that quieted just enough to get Dan slapping his wicked, signature Warwick fiver before Tommy dives into the deep end with some of the most complex, yet completely musical soloing over the bass and drums. Yeah. Flaw has some supremely talented musicians. This little prelude was simply proof of what we already knew though and why Flaw remains such a popular band. Before it was all over, Chris even got behind the kit and Georges took the mike before handing it over to Tommy for some further fun. Hard to tell who was having more fun: the crowd or the members of Flaw. At the close of the show, Chris stated exactly what I said above about supporting music, large and small, then thanking everyone that came out for them and for all the bands that played before them. What is interesting here is that the entire band listened to each band and stayed in the crowd from opening doors at six until they finally had everything loaded for the next show at around 1 am. When they were recognized, all would happily talk to people like they were long lost friends instead of it coming off as insincere or that the fans were a bother. Zero ego from any of the Flaw family. They walk the walk and talk the talk. So, in the future if you see Flaw landing anywhere near you, don't do yourself the disservice of missing the show. It is very likely that you will be able to meet and talk with certified Rock–Stars. That is just how these guys roll…