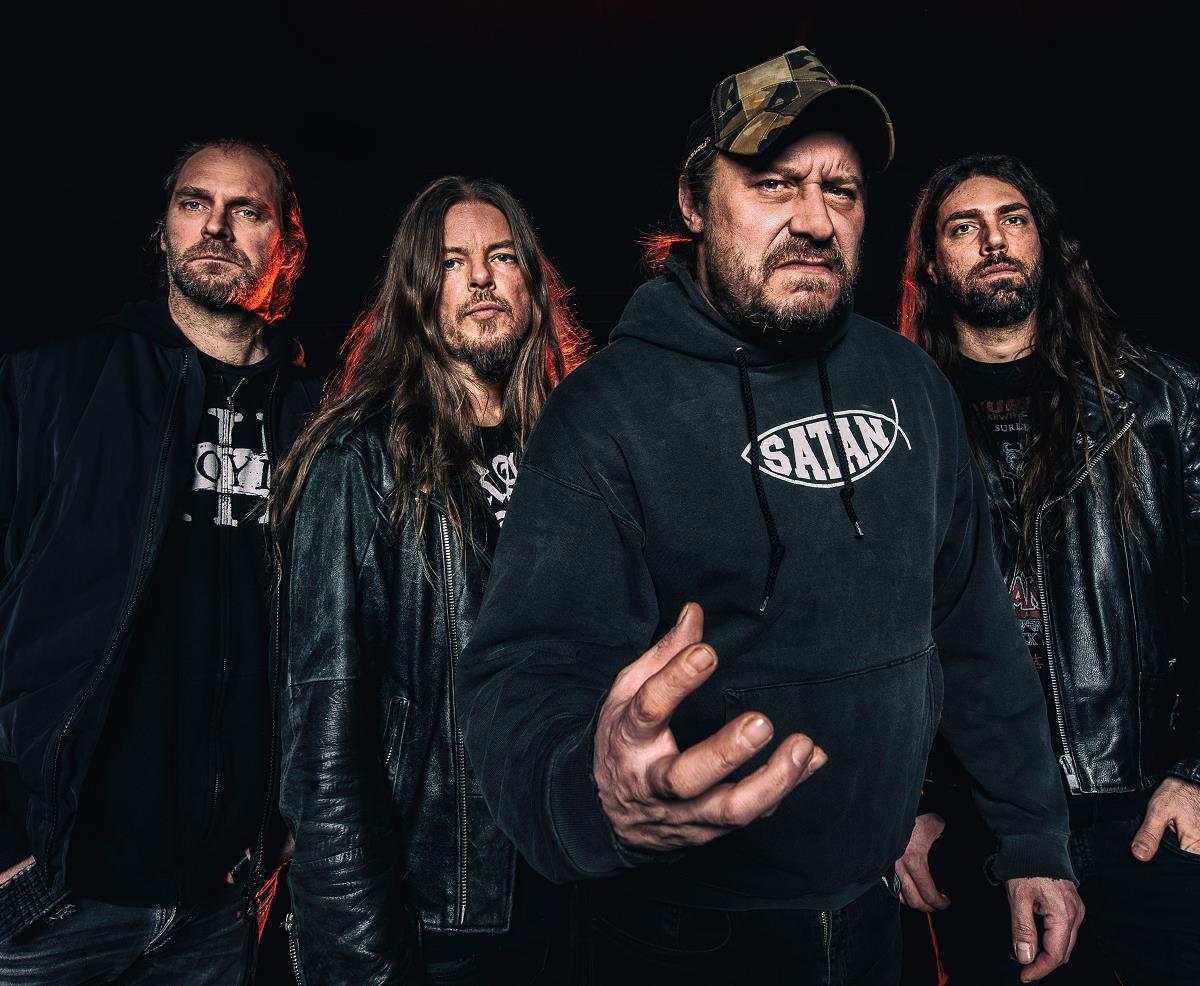 Entombed A.D. – the band who rose from the ashes of Swedish death metal legends, Entombed, in 2014 – return with their third studio album, 'Bowels of Earth.' Set to release on August 30th, 2019 via Century Media Records, 'Bowels of Earth' continues the tradition of groove-laden death metal that defined the Swedish scene back in the 90s. With buzzsaw guitars chugging out string tension-defying, ultra-downtuned riffage, and the monstrous growls of vocal veteran LG Petrov – along with Victor Brandt (bass), Nico Elgstrand (guitar), and Olle Dahlstedt (drums) – Entombed A.D. are keeping the spirit of death n' roll alive and devastating in 2019.
With a "sweet leaf" cough, the album gets underway and into the tremolo riffing of "Torment Remains." There's a 'Clandestine' familiarity to the opening sequence that continues throughout the track until just past the halfway point where things transition into a breakdown that distinctly resembles "I Need You" by fellow Swedish death metallers, Grave. Perhaps the section is an homage to their death metal brethren or entirely unintentional, but whatever the case, "Torment Remains" serves as an impressive showcase for Petrov's vocals that sound as crushing (if not more so) than ever before.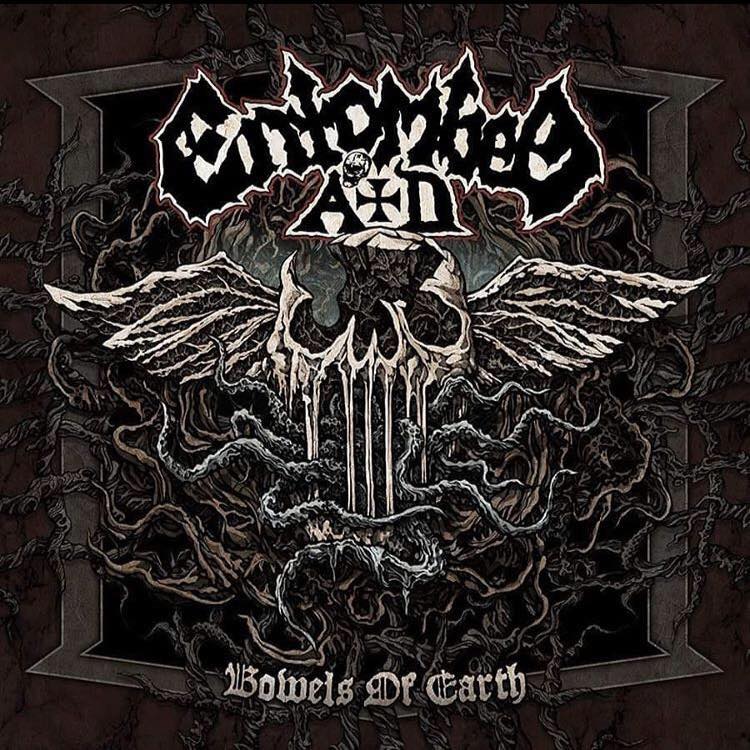 "Elimination," released as the album's latest single along with a music video, is more liquor-soaked, old school death metal grit and grime. The mid-paced riffs are straightforward, thrashy, and just plain heavy as all hell. The midpoint features a very "Chaos Breed" breakdown leading into a soulfully inebriated solo by Elgstrand.
Title track, "Bowels of Earth" sees Petrov reaching the guttural bowels of his vocal depth to produce a powerfully hellish performance. The transition during the mid-section offers some hauntingly melodic and impressive guitarwork that contrasts nicely with the brashness, easily making this song one of the album's highlights.
Other standout tracks include "Through the Eyes of the Gods," a dark and ferocious banger with an outright punishing chorus that's arguably the heaviest song of the album, and "To Eternal Night," a slowly creeping, doomy, atmospheric epic to close things out in macabre fashion.
Overall, Entombed A.D. has stayed true to their roots with 'Bowels of Earth.' While not trying to re-invent the wheel, Petrov and co. instead put an updated spin on the groove of golden era Swedish death metal, however seemingly fueled more so by liquor and debauchery today than the pure evil of the past.