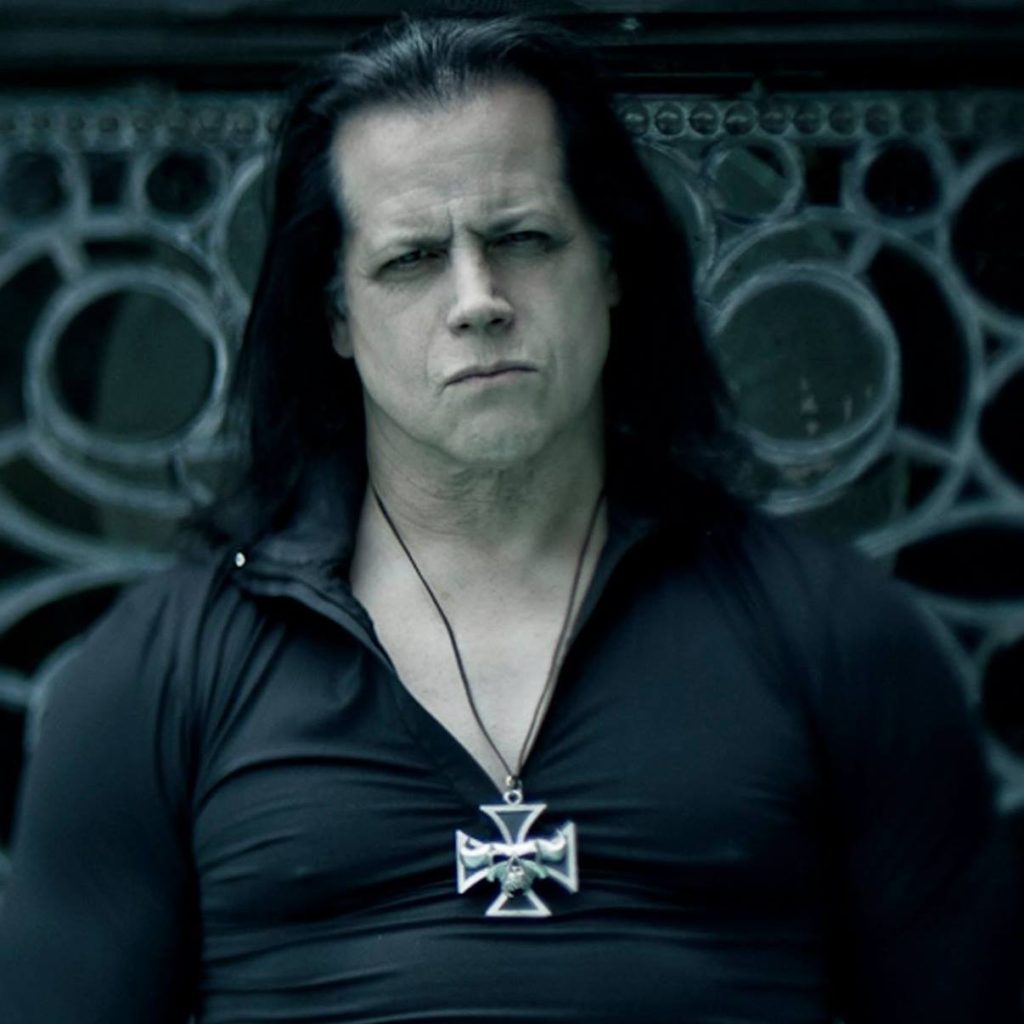 What is there to say about Danzig? For most hard rock/heavy metal fans, they have become synonymous with Misfits in a sense, and for obvious reason. Danzig came about after singer Glenn Danzig departed the Misfits to form the band Samhain, which later became known as Danzig. The band was formed in Lodi, New Jersey in 1983 and grew to be known for their unique mixture of bluesy doom metal and hard rock. This eventually led to the band becoming a staple in the heavy metal scene with hits like "Am I Demon", "She Rides", and the very well-known "Mother".
Following up 2015's cover-only 'Skeletons', the guys are set to release their eleventh studio album entitled 'Black Laden Crown' May 26, 2017 courtesy of Evilive and Nuclear Blast. It is their first album containing all original material since 2010's 'Deth Red Sabaoth' and delivers what anyone would expect from Danzig. Danzig, of course!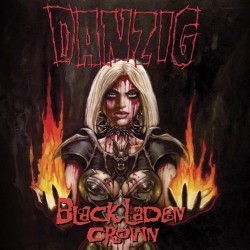 The album opens with doubled guitars and a slow, steady kick drum that introduces Glenn's unmistakable, lamenting croon uttering the opening line, "I will lay you down,". At first listen, I kind of got the feeling that it foreshadows the rest of the album's tone like Glenn is putting the listener to "rest", as it becomes more apparent as the album progresses. Tracks such as "Blackness Falls" and "Pull The Sun" give a nod to the heavy metal roots of bands like Black Sabbath with bluesy, dreadful tones that contrast with slower, dragging songs like "Last Ride" and "But A Nightmare". All of which prove that less really is more by contributing minimal arrangements that still hold their own beside the heavy-hitters like "Devil On Hwy 9". This track really seemed to catch my attention at first listen as it seemed appropriately titled. One of the more upbeat songs on the album, it is propelled by angry guitars with pounding drums giving the listener the feeling of driving down the highway. Lyrics like "Keep your hands on the wheel/Make those tires peel" really accelerate the listener into the driver's seat for a first-person imagining of blasting down the road. Another track I found to be a bit intriguing was "The Witching Hour". Imagine Type O Negative with Jim Morrison filling in for Peter Steele, and there you have it (but maybe that's just me.) It opens like many tracks on this album with a grim rhythm section bellowing out the song's introduction, and slowly builds to be a strong addition to the album as a whole.
The overall ominous feel of this record is, at times, accented by subtle, underlying tones that intensify the song's eerie feel and maintain the band's trademark sound. But nevertheless, it contains what any Danzig fan (or first-time-listener) could ask for – a good quality album that has grit as well as emotion and a unifying tone that ties the whole thing together, making it a must-have for any music collection.
Track List:
1. Black Laden Crown
2. Eyes Ripping Fire
3. Devil On Hwy 9
4. Last Ride
5. The Witching Hour
6. But A Nightmare
7. Skulls & Daisies
8. Blackness Falls
9. Pull The Sun
Check out the bands headlining festival performance on May 26th-27th at The Blackest Of The Black Festival in Orange, California. Other acts performing are Ministry, Suicidal Tendencies, Corrosion Of Conformity, Vamps, Marduk, Belphegor & More. Pick up your tickets now here tickets are almost sold out.