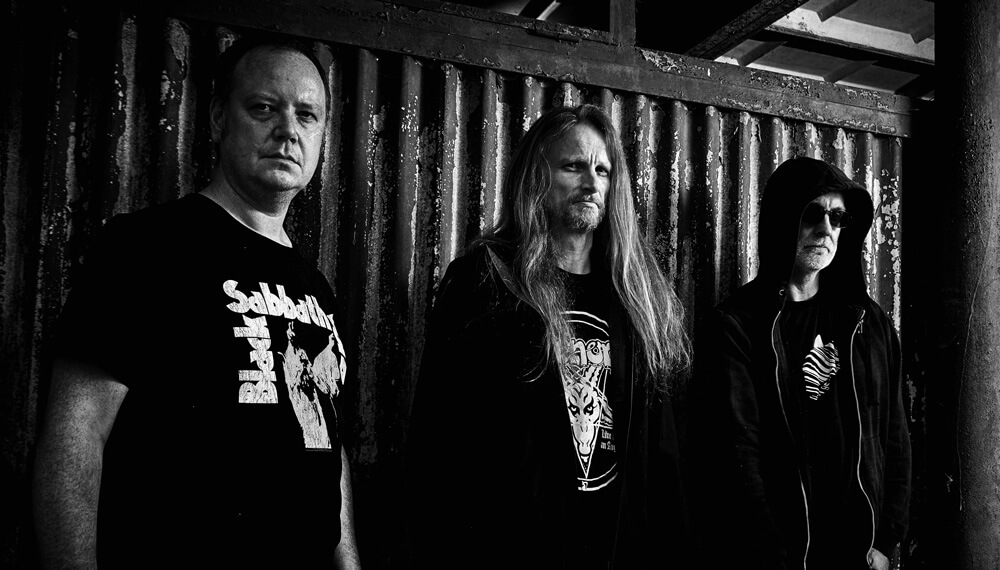 Cancer was formed in 1988 by drummer Carl Stokes, guitarist John Walker and bassist Ian Buchanan. Not long after forming, the band released 2 demos ('No Fuckin Cover' and 'Demo 2') and toured with a variety of bands including Bolt Thrower and Charged GBH. During the 90's, Cancer released the most material, however, it would be the first two of these albums that really gave the band a name in the Death Metal scene. 'To the Gory End' (1990) and 'Death Shall Rise' (1991) are relatively obscure releases even to many Metal fans, however, for those of us who have heard them we know they are classics of the genre! After being absent since 2005's 'Spirit in Flames' Cancer have returned in 2018 with a new album! Available now via Peaceville Records 'Shadow Gripped' is an album that harkens back to the glory days of Death Metal!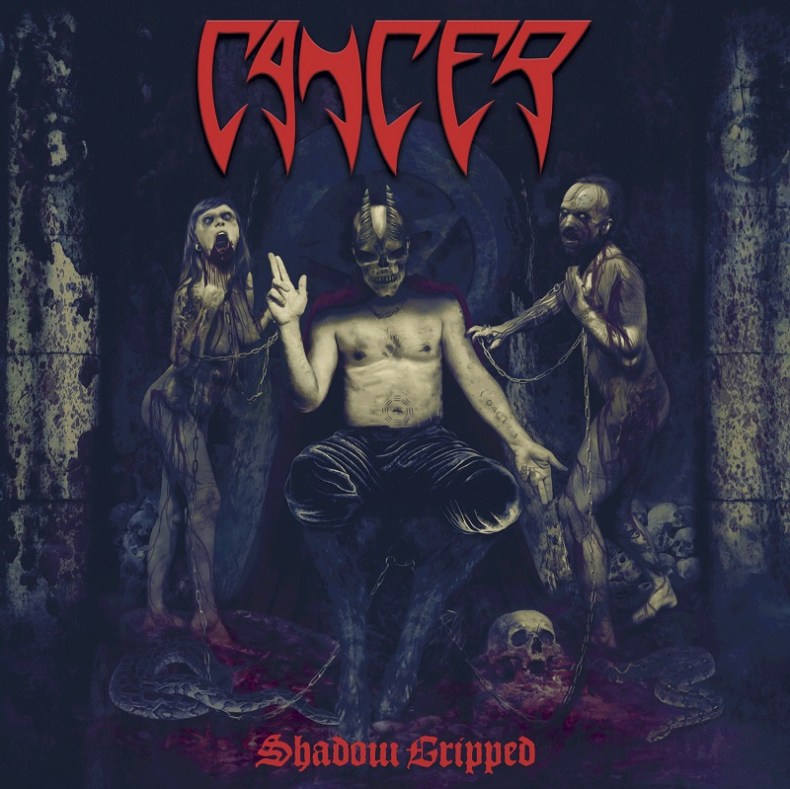 "Down the Steps" is the opening track and right away from it's sinister atmospheric opening riff to it's almost grooving drums, you know that you're listening to old masters who haven't lost their touch! "Garrotte" comes next and immediately picks up the pace. This one combines elements of thrash and death metal in a satisfying way. The vocals are particularly aggressive throughout and really get you amped up! "Ballcutter" which features Anders Nystrom Of bands Katatonia and Bloodbath is a short burst of energy that would sound great in a live setting! "Organ Snatcher" and "The Infocidal" are two of the best drum tracks of the year! With a mixture of blast beats and other percussive rhythms, to it's heavy usage of double bass and tasty fills, these two tracks are tied for my favorite song off of 'Shadow Gripped!' "Half Man Half Beast" is the strangest song off of 'Shadow Gripped' not to say it's out of place, but from it's battle hymn intro to it's groovy guitar and melodic solo, this feels more akin to Bolt Thrower than Cancer. Regardless, this is still a really strong track! "Thou Shalt Kill" and the title track are definitely the most heavy hitting songs on 'Shadow Gripped' as they are the most similar to past glories such as "Into the Acid" and "Sentenced." They're straight forward in their lyrics and in the brutality of the instrumentation! Closing track "Disposer" starts on a slow (almost) doom metal esque riff and continues in this fashion for nearly 2 minutes before it morphs into a slightly up-tempo thrash riff. It again continues at this pace pretty much until the songs end when we are treated to some really tribal and infectious drum fills that carry on until the songs end.
Cancer bring no new tricks with this new album, but with 'Shadow Gripped' they bring a death metal album full of aggression, melody, atmosphere and above all brutality!