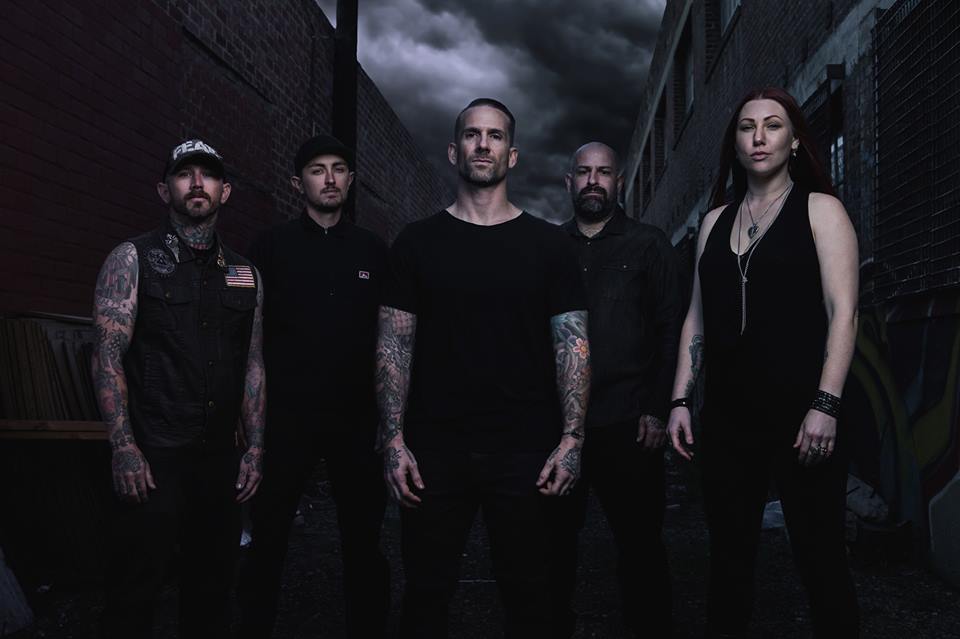 Formed in 1999, Bleeding Through have run the gamut of countries, labels, genre stylings and immense, genre-defining releases, influencing several generations of artists since their inception. This crushing Californian metal act seamlessly combine hardcore, symphonic and death metal in a maelstrom of magnificent aggression, weaving melody and mayhem together into a chaotic quilt. Dedicated to their craft in a way that has cast countless acts to shame, Bleeding Through are a band that many fans of extreme music may cite as one of their first truly "heavy" bands—and all these years later, they hold up just as strong, if not more so. While the band has been on a self imposed hiatus since 2104, reuniting in 2016 for a benefit show for The Ghost Inside following the bands horrific accident. As such the heavy metal landscape has changed a lot over the handful of years since the band called it a day. Metalcore has fallen out of favor with the mainstream, and theres been a sort of changing of the guard with "newer" bands like Bring Me The Horizon and A Day to Remember dominating the scene and heading in a more poppier direction.
I recently sat down with Bleeding Through vocalist and asked him what he thought of the current state of the metal scene, and if there was anything that motivated him to want to get the band back together, and was surprised when he said it was the opposite that sparked the band to want to reunite, "We're not satisfied with what is coming out now, and the only way we're gonna be satisfied is if we do it our fucking selves again".
This aggression would be the fuel that propels the band through their tour de force comeback album, 'Love Will Kill All', the bands 8th studio album out May 25th via Sharptone Records. Following in the footsteps of contemporaries like Atreyu, 18 Visions and Walls of Jericho, 'Love Will Kill All' sees the band returning to their roots and firing on all cylinders right out the gate with the blistering track "Fade Into Ash".
"Fade into Ash", which currently servers as the second single, really showcases the bands penchant for writing crushing music with HUGE hooks. It also serves all the things Bleeding Through are bringing to the table on this record. Schieppati and keyboardist Marta Peterson come together for one of the biggest choruses ever heard on a Bleeding Through record.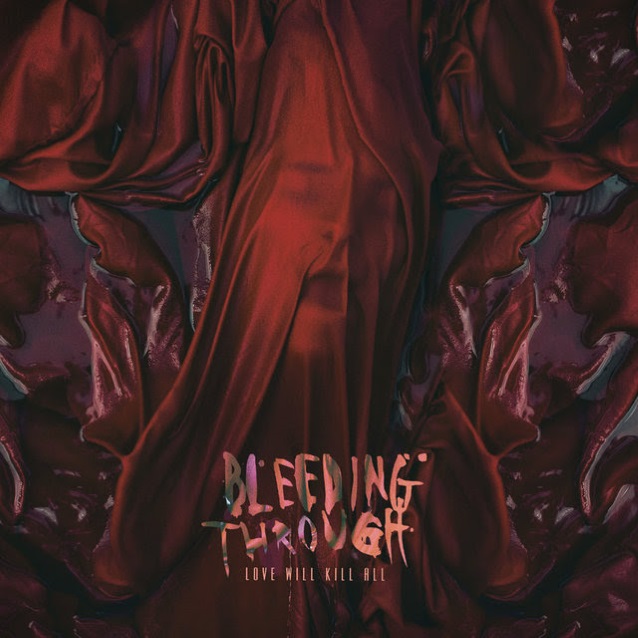 Helping the band traverse through some new sonic territories was returning producer Mick Kenney, who also helmed the boards for Bleeding Through's then swan song, 2012's 'This Great Fire'.
"I told Mick the one thing I wanna focus on, on this record is driving my melodies to not be so cookie cutter. I really wanted to play with darker melodies and deeper melodies, but still try to stretch out as much as I could" said Schieppati when discussing the new directions the band were exploring while recording this album.
Speaking to what lead them back to Kenney for this newest album Schieppati said "Mick is one of my best friends in the whole planet, outside of music. Being comfortable with somebody in the studio is really big. We just get each other".
The level of familiarity has bred one of the most concise Bleeding Through efforts to date, which is no small feat for a band who's eight albums into their almost 2 decades long career. One of the first things that jumped out to me while spinning this newest output, was the production of the album. Admittedly not the biggest fan of how the last few Bleeding Through albums sounded, I was a bit trepidatious about what I would get over this 12 song sonic journey. Over the course of the next hour any worries I had about this album were bludgeoned out of me. 'Love Will Kill All' offers up a wide array of styles mentioned previously that the band has always hung their hats on.
Songs like "No One From Nowhere" INSTANTLY punches you in the face with its crushing guitars, before offering a glimmer of easing up with tinges of ethereal strings, only to suffocate the listener with its sneering lyrics. For longtime fans there's even a callback to a classic Bleeding Through track, "Revenge I Seek". This is the type of song thats lyrics are tailor made for merch. "No Friends" is the type of track that you can see a packed room of kids doing hair whips and two stepping across the pit if you close your eyes while also harkening back to the Gothenburg sound of the early 2000's with its guitar melody.
It was hard not to instantly fall in love with this album half way through the first spin. Brandan and Marta's voices are the best they've ever sounded. From Brandan's guttural lows to an improved range from both vocalists, all while not being outshone by any one member of the band. Boasting an impressive 3 guitar lineup of Brian Leppke, original guitarist Scott Danough and Dave Nassie, while rhythmically being anchored by long time bassist Ryan Wombacher (currently of Light The Torch as well) and drummer Derek Youngsma. I often found myself wondering if this version of the group, with members spanning across all iterations of the band, is what lead to one of the most concise, fully realized versions of Bleeding Through we have heard to date??
Yet it's the unrelentingness of 'Love Will Kill All' that makes it stand out even more among the bands discography, all while never sounding forced or tired, which helps separate it from the pack. Sequencing is perhaps one of the things that often gets overlooked, but can separate good albums from great albums. I truly think alongside great song writing and solid production this is what helps push this album from good to great.
Little nuances like album closer "Life" perfectly sets itself up to go right back into the opening track "Darkness A Feeling I Know" and eagerly begin the brutal onslaught of 'Love Will Kill All' again and again for the listener, setting up themselves up like an aural masochist.
Simply put 'Love Will Kill All' should easily find its way into even the staunchest of metal aficionados album of the year lists, and be heralded for the album that brings this band back to the upper tier of metal bands, new or old. Everything you loved about such seminal albums like 'This is Love, This Is Murderous' and 'The Truth' is on display here but with the execution of a band that's finally figured how to marry all of their influences into the perfect amalgamation.
If you don't want to believe the words of "some guy on the internet", maybe Mr. Schieppata can sum it up in a more palatable way for you, "Thats why I think with this new record, i think that you're seeing a side of Bleeding Through that is the most true side of Bleeding Through, I really do. I think if you could listen to one record it encapsulates all the 15 years of records that we put out before".
Bleeding Through will be returning to the stage June 8th at The Observatory in Santa Ana, California with Winds of Plague and Lionheart, and then at The Boardwalk in Orangevale, California on June 30th with Hoods & more TBA.