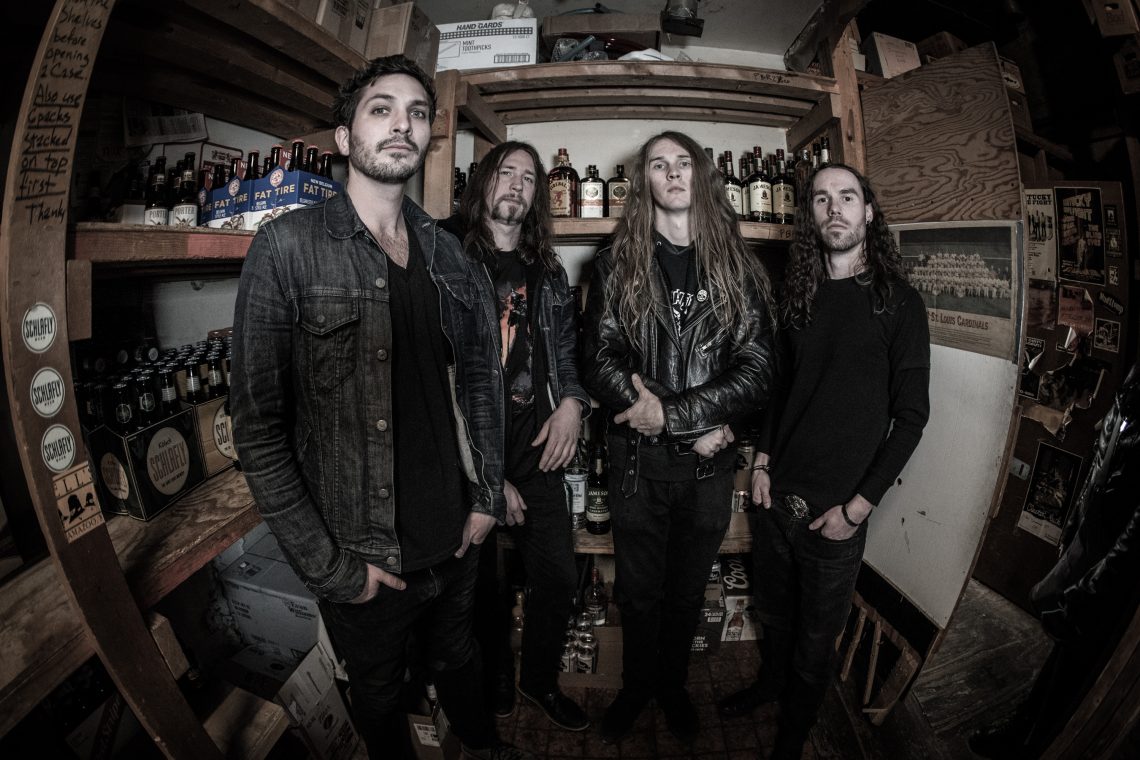 This Friday the 13th, St. Louis thrash metal quartet, Black Fast are set to release their third full-length LP entitled 'Spectre of Ruin' via eOne Music. Just like a machete to the jugular, this record is track after track of eviscerating ferocity, and for the listener, never a moment of sanctuary is offered. It's just pure, balls-out metal in the form of blistering, technical, death-infused thrash with nuanced layers of gothic, black metal coldness that find a way to ooze into the music at just the perfect times.
Formed originally in 2010, Black Fast consists of Aaron Akin (vocals/guitar), Trevor Johanson (guitar), Ryan Thompson (bass), and Ross Burett (drums). Among others, they've had the opportunity to play and tour with the likes of Overkill, Goatwhore, Crowbar, and Hate Eternal; thus, helping to hone their sound into the razor-sharp edge they wield today.
On the group's previous LP, 'Terms of Surrender' (2015), they enlisted the legendary metal producer Erik Rutan (Cannibal Corpse, Morbid Angel, Six Feet Under, Goatwhore) who once again returns to lend his veteran hand on 'Spectre of Ruin.' The resulting production sound is purely menacing throughout, with a guitar tone that shreds like sawblades and a rhythm section that pummels with crisp precision. Vocally, Akin has a bit of Chuck Schuldiner in his tone and cadence while also managing to add some additional rottenness of his own in his delivery.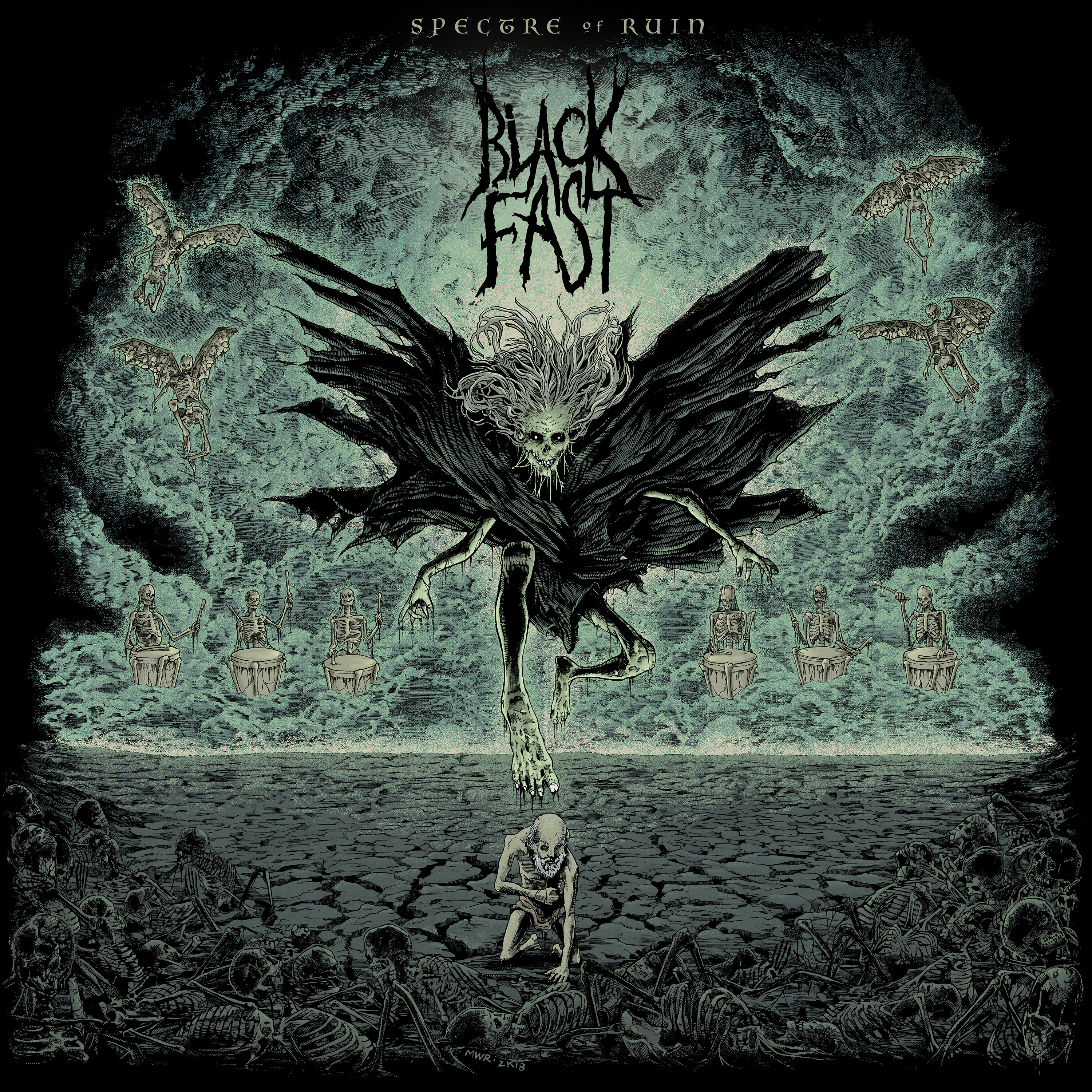 Album favorites include "Scarecrow Inventive," whose epic riffing and relentless drumming are some of the most powerful of the record. Beginning just before the two-minute mark is a parade of inventive (and just plain badass) riff progressions that elevate this track to the next level. Akin shines as he spews venomously an undeniable message of hatred and anger in the song's later half. "Mist of Ruin" takes a depressive black metal mood infused with violent thrash riffing to dynamic effect. A soulfully bleak guitar soloed outro rounds out the awesomeness. Final track – and my personal favorite – "Husk" barrels in like a shitstorm of Cannibal Corpse-esque riffing and sinisterly wicked bass licks. Increasing technicality as the track progresses, it travels through a series of some of the album's sickest moments and ends with a groove/thrash, adrenaline-filled outro with dive-bomb guitar leads in stylish fashion.
'Spectre of Ruin' is solid proof that Black Fast gets what metal fans want – straight up ass-kicking, aggressive, and violent music minus any unnecessary gimmicks and sappy pretentiousness. Definitely give this album a serious listen if you're looking for something undeniably heavy and unapologetically metal. Pre-order it here.