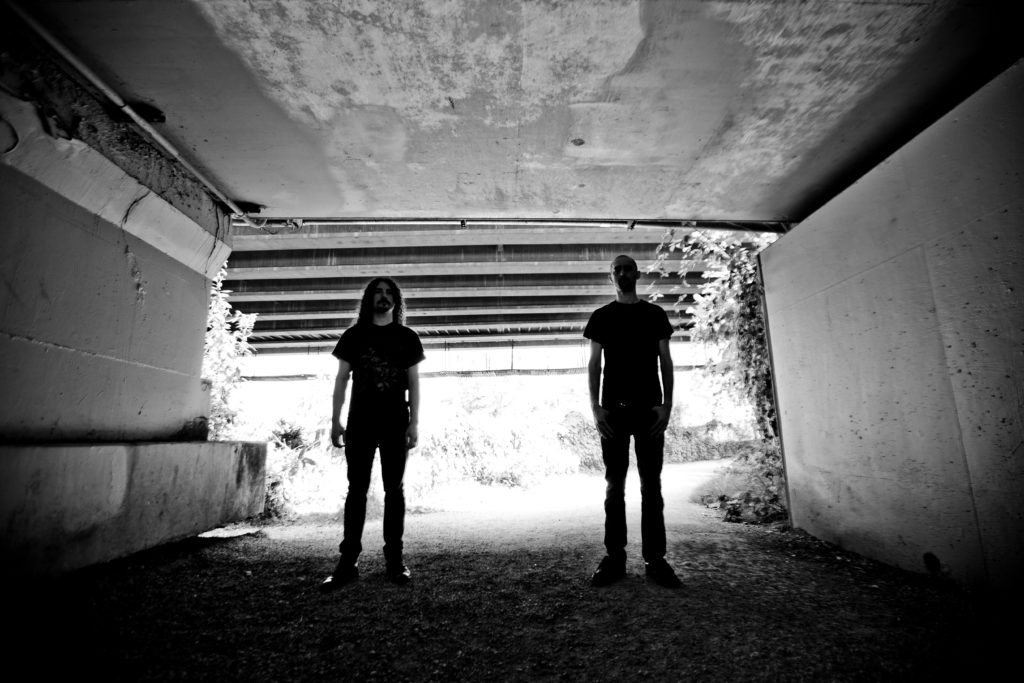 Spawned by the tragic passing of former drummer Adrian Guerra, Seattle doom metal band Bell Witch have returned with 'Mirror Reaper': a full length full of tragedy, atmosphere, and complexity. They will release their third full-length, 'Mirror Reaper', worldwide on October 20th via Profound Lore Records. To be quite honest, this was a hard listen for me the first time around and I imagine that for many others it will be as well. 'Mirror Reaper' consists of one track, totaling in at 83 mins. Needless to say, this is definitely not going to be everyone's cup of tea. However, by my second and third listens I found my self getting lost in the music, almost as if in a trance of gloom, and when I emerged, I felt that I had a better understanding and appreciation for this release!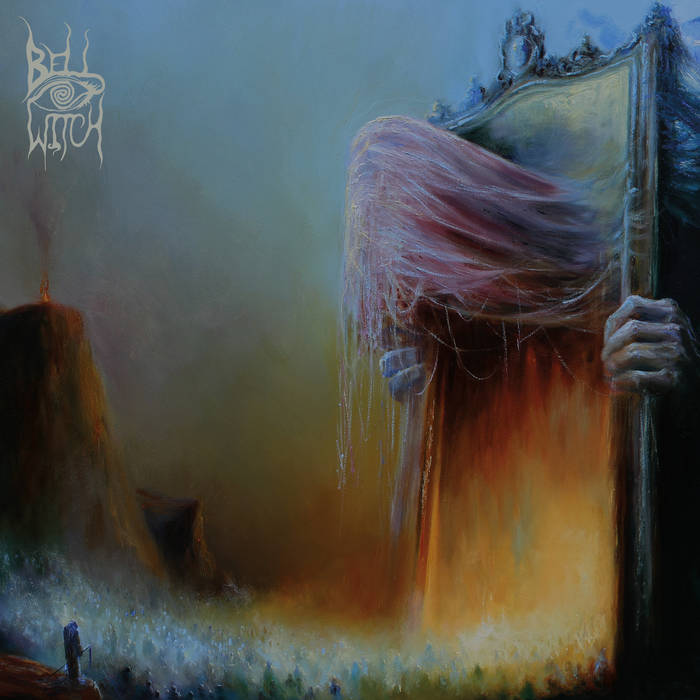 Funeral Doom is a sub genre that is often labeled as dull or lacking in creativity and while that may be the case in some instances (the same can be said of just about any genre) every so often an album is released that totally gives credibility to the genre. With 'Mirror Reaper' we get just that! This is a release that despite being so sorrowful in its content, still manages to breathe new life into Doom Metal in general. What's brilliant about 'Mirror Reaper' is its ability to go from quiet and meditative to earth shakingly heavy in a way that feels organic. We get beautifully dark riffs and solos courtesy of Dylan Desmond and his six string bass as well as atmospheric drumming from Jesse Shreibman. On the themes surrounding the concept and lyrics of 'Mirror Reaper' the band issues, "The title 'Mirror Reaper' is indicative of the Hermetic axiom 'As Above, So Below,' written with two sides to form one whole. The song is both its own and its reflection, as an opposite is whole only with its contrary.
It's obvious that Bell Witch are one of the most interesting bands of the 2000's and a release like 'Mirror Reaper' only solidifies this point. Here we have a band who just released their most ambitious work to date and although it may be a difficult listen at first, it will eventually be a truly rewarding experience to those who are open-minded enough to give it multiple listens!
Bell Witch, will bring their psalms to the stage this fall on a North American tour with Denver doom troupe Primitive Man. The trek will commence on October 25th in Denver, Colorado and run through November 17th in Fort Worth, Texas. See all confirmed dates below.
BELL WITCH w/ Primitive Man:
10/25/2017 Hi Dive – Denver, CO
10/26/2017 O'Leavers – Omaha, NE
10/27/2017 Cobra Lounge – Chicago, IL
10/28/2017 Rock Island Brewery – Rock Island, IL
10/29/2017 The New Dodge – Hamtramck, MI
10/30/2017 Ace Of Cups – Columbus, OH
11/01/2017 Coalition – Toronto, ON
11/02/2017 Bar Le Ritz – Montreal, QC
11/03/2017 Geno's – Portland, ME
11/04/2017 Cop Frat – Oneonta, NY
11/05/2017 ONCE – Boston, MA
11/06/2017 Saint Vitus Bar – Brooklyn, NY
11/07/2017 Kung Fu Necktie – Philadelphia, PA
11/08/2017 The Meatlocker – Montclair, NJ
11/09/2017 Sidebar – Baltimore, MD
11/10/2017 Strange Matter – Richmond, VA
11/11/2017 Drunken Unicorn – Atlanta, GA
11/12/2017 Exit/In – Nashville, TN
11/13/2017 Whitewater – Little Rock, AR
11/14/2017 Growlers – Memphis, TN
11/15/2015 Santos – New Orleans, LA
11/16/2017 Lost Well – Austin, TX
11/17/2017 Ridgelea Lounge – Forth Worth, TX