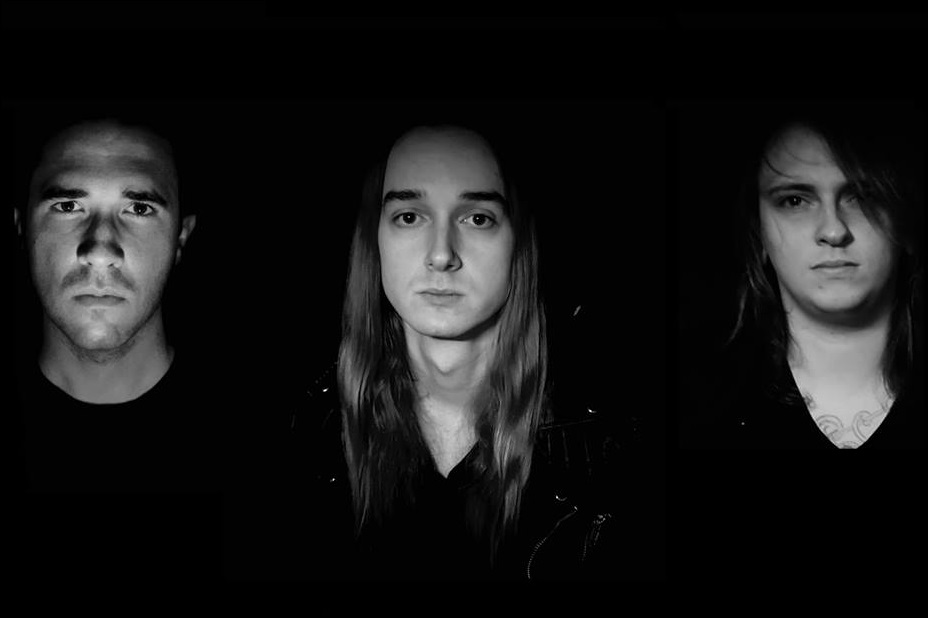 Asheville, North Carolina's All Hell are set to release their fourth studio album, 'The Witch's Grail' via Prosthetic Records on June 7th, 2019. The trio consisting of Jacob Curwen (vocals/guitar), Kurt Henderson (drums), and Erik Ballantyne (bass) are generally labeled as blackened thrash with a style that is uniquely their own. Although there are frequent moments of high-paced aggression, 'The Witch's Grail' leans almost equally thrash as it does rock. Adding more potency to the brew are strong hardcore punk influences as well. Curwen's classic black metal rasp cuts through the often Ghost-like catchiness like an icy dagger, making 'The Witch's Grail' an album that could easily be the soundtrack to a raging house party for the dead.
Production-wise, guitar tones are surprisingly warmer than one might expect from something of such dark subject matter. Rather than punishing with pure cold and brashness, 'The Witch's Grail' opts to seduce with sexy, bass-heavy riffage instead. The resulting sound is arguably a less extreme one (and far more accessible), but where some extreme metal albums can become grating over time, the palatable mix on this record offers immediate replay value.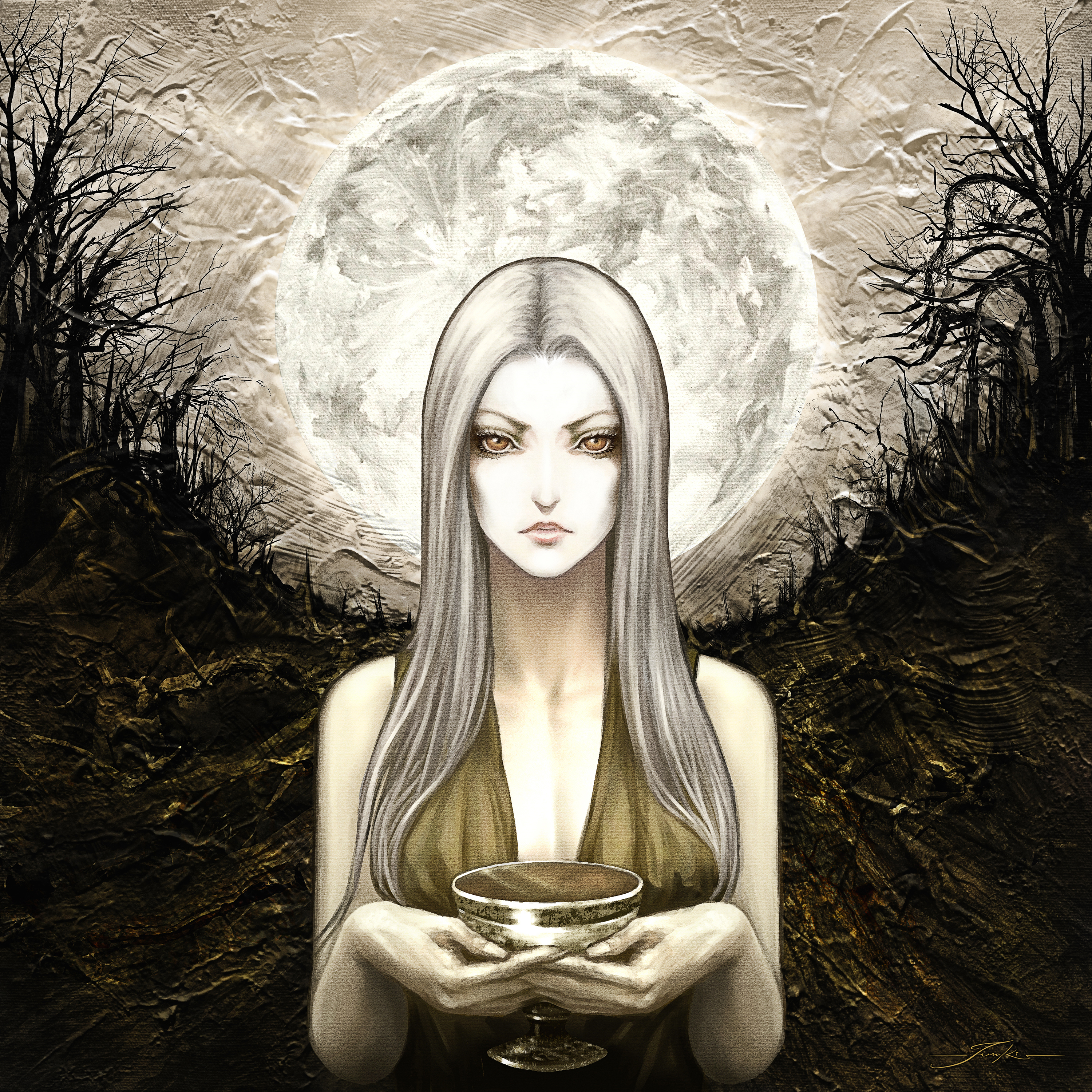 Starting things off is the short, instrumental intro "Là-Bas (Rêve Noir)." Its understated creepiness serves to slowly creak open the gate for the journey ahead. "Sorcery and Sanctity" picks up the pace with dark punk riffage and ghoulish growls of evil acts. The outro chorus breaks down into a slow groove with one of the funkiest, wicked sounding riffs of the album – and one of my favorite moments. "Tonight We Ride" is pure thrash metal savagery with a short but vicious guitar solo. All Hell doesn't go crazy with intricate solos or feel obligated to include them in every song, but it's worth it when they do offer up a quick dose of shred.
Chock full of groove and ready to ignite the next moshpit is track four, "Black Blood." Alternating between hardcore and old school thrash, it's an all-out adrenaline-pumping crossover banger. My personal favorite, "Into the Trees" is the perfect combination of blistering speed along with a beautifully melodic and melancholic climax. The drumming on this song is some of the most impressive of the album as well.
Other stand out tracks are the gothic, dark rocker "Where Devils Once Danced," and balls-out shredfest, "The Witch's Grail," that features blazing solos from both bass and lead guitar. Final song, and longest track at just under nine minutes, "The Invisible World" is a sludgy, doomy labyrinth full of menacing twists and turns to close things out.
From its violently heaviest to its catchiest moments, there's always an underlying eeriness that runs through 'The Witch's Grail' to add mystique and keep things interesting. The distinct blend of influences All Hell has put on display will have you nodding your head along while wildly craving either your next moshpit or dark ritual. Grab a copy.