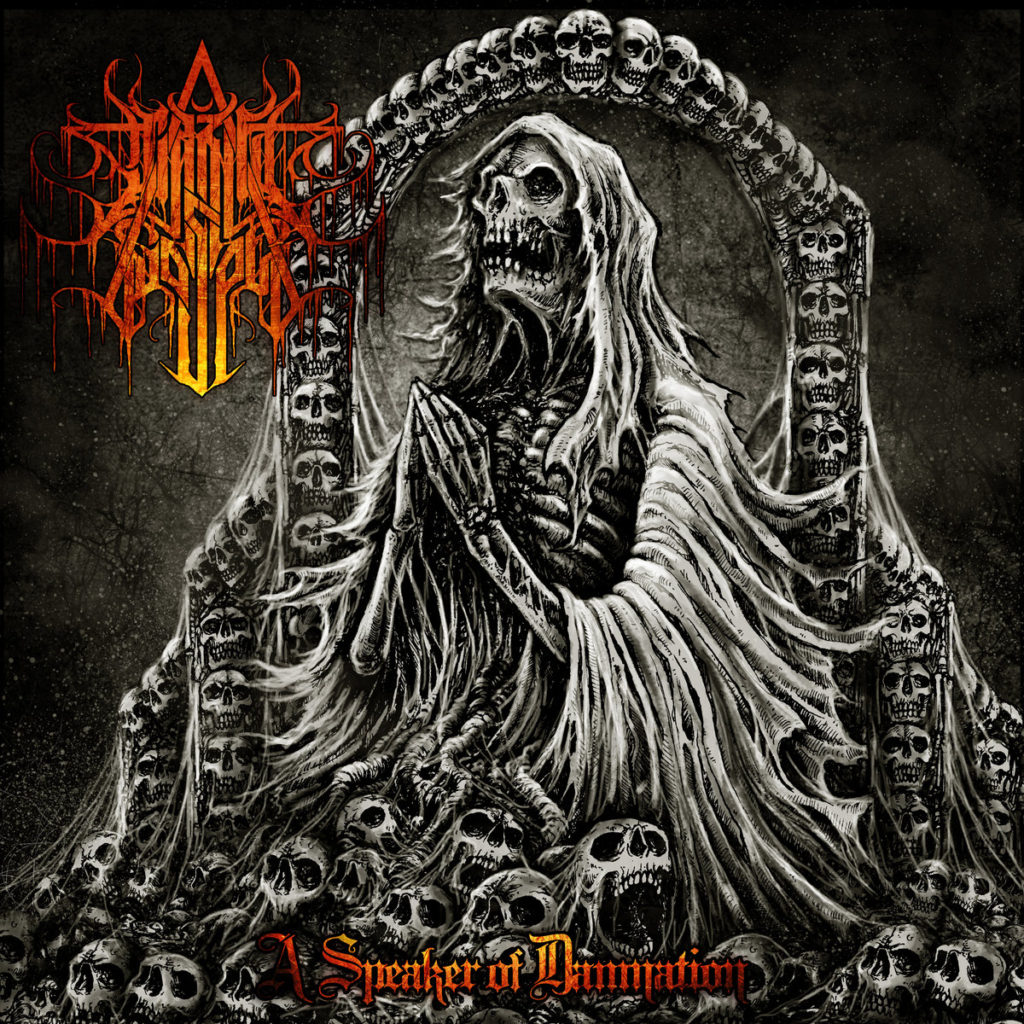 I am in a lot of facebook groups and I have seen a bunch of bands while scrolling through them but A Scarlet Gospel instantly stood out from the others. Their ability to combine deathcore with blackmetal is something I haven't seen before and when I found out that they will be releasing their first EP 'A Speaker Of Damnation' I got even more excited. It will be available via Putrescene Records on the 30th of September but 2 tracks have already been out for a while and they are top notch!


Let's get started with the intro song of the album "Grimoires Of Salem". It has been released via the youtube channel BrutalFullAlbumsHD on the 25th of May this year, this has only been the first single to be released prior to the whole album yet it gives you this feeling like they have been around for several years. The quality is great and the song is definitely head banging material, knowing that the whole band revolves around the movie franchise by Clive Barker: Hellraiser only makes the band and especially this track much better. Such a great intro song!

The next song I will be talking about is the second song on the album known as "I.T.C.W.O.L.O.L" (short for "In The Casket Where Our Lies Once Laid"). It features Saud Ahmed from The Crimson Armada and it has been out since the 15th of July. It is very different from the others songs yet it is meant to be part of the full album. The constant switching between the 2 vocalists blends in perfectly with the melodic sides of the song. A song you can't miss out on!
The last song I will be talking to you about is called "The Sadist". This one is not available online (yet) but it is without a doubt one of my favorite ones from the album. Being somewhat of a short song doesn't make it less powerful, it in fact does the complete opposite. ''The Sadist" is more influenced by the black metal side of things lyrically and instrumentally and that is exactly what drives this song.
The overall production on 'A Speaker Of Damnation' is without a single doubt in my mind near perfection but with songs such as "Suspended In Cruciform" and "The Sadist" you will start to wonder how on Earth it is possible for a just starting band to be this good. The production is amazing and the vocals,guitar and drum work line up so well it is crazy, to not even start about the lyrics. They are dark, sinister and about to wipe out the human race.
A Scarlet Gospel line-up:
Dakota Rivera- Vocals
Sebastian Alexander- Guitar/Bass
Bobby Hall- Drums
They are one of the best underground bands I have ever discovered, you can pre-order the entire album here.