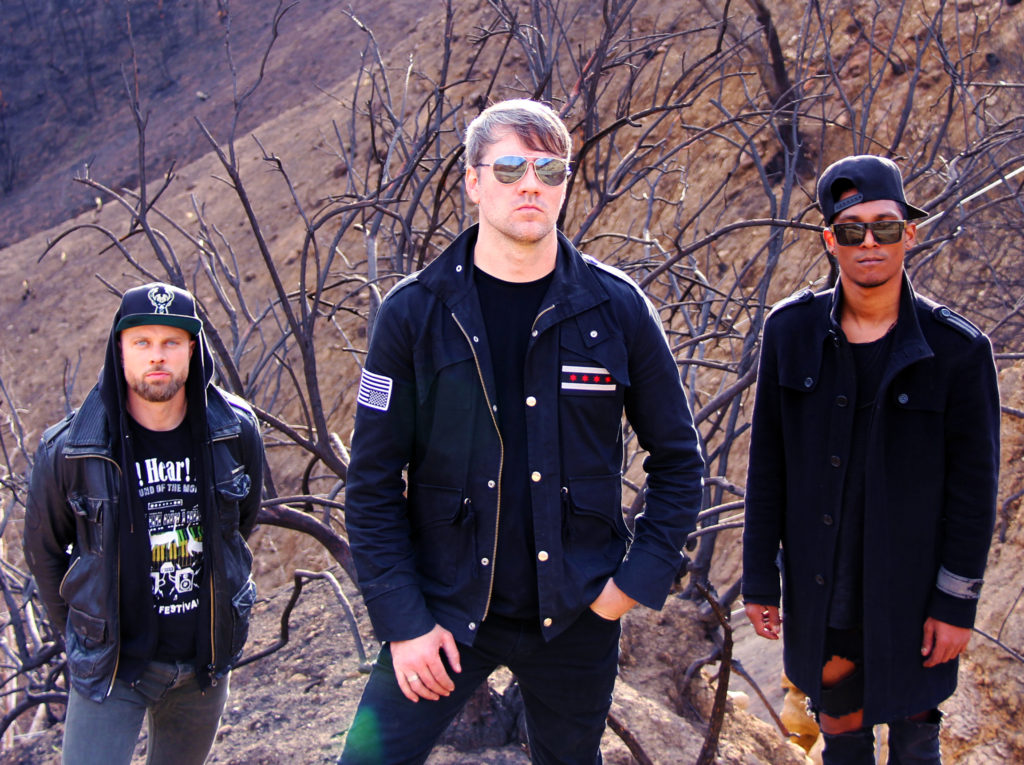 Not everyday you come across bands that sing about grave topics like climate change, environmental protection etc. GOJIRA did roll the ball when it came to environmental subjects, so much so that they were heralded as "eco-metallers", just another sub genre in the palette. Like wise, today we have another fresh, new and young band from Los Angeles, by the name of REBEL RAMPAGE, who are singing along the same lines. In their brand new video, "Scorched Earth", off their debut album, 'Divided We Fall', the band can be seen dedicating the song to the victims and first responders of the disastrous effects of climate change. More specifically, the ravaging wildfires that smoked the state of California, a couple of months ago. As climate change progresses, we are likely to see more and more people displaced as a result of wildfire. The victims of climate change may even want to head to sites like https://lawtx.com/, where they can find a lawyer who will represent them in a climate change lawsuit.

As a student of climate science myself, it is really a wonderful feeling to see bands and artists from the metal community coming in together to raise awareness about humankind's probably the greatest concern, climate change. With aggressive guitars, grueling drumming and intense lyrics the band manages to throw across the message that climate change is real and we should act accordingly if we don't want to perish as a race. Here is what the band has to say regarding the issue and their new video,
"Scorched Earth is dedicated to all the victims and first responders of the disastrous effects of climate change world-wide and specifically, the CA wildfires. Climate change is real. We must all do our part to recognize the truth behind the science and help preserve our planet. See links below for ways you can help."
Before you dig into the new song, there's another heads up I want to throw at you. Which is, the band is playing on Saturday at 12:50-1:30pm on March 23rd at the ACLU's 100 Year Anniversary National Tour Experience at Grand Park with a litany of notable speakers and performers, including the famed Tom Morello(ex RATM, ex AUDIOSLAVE, PROPHETS OF RAGE, and THE NIGHTWATCHMAN ). Full Schedule here.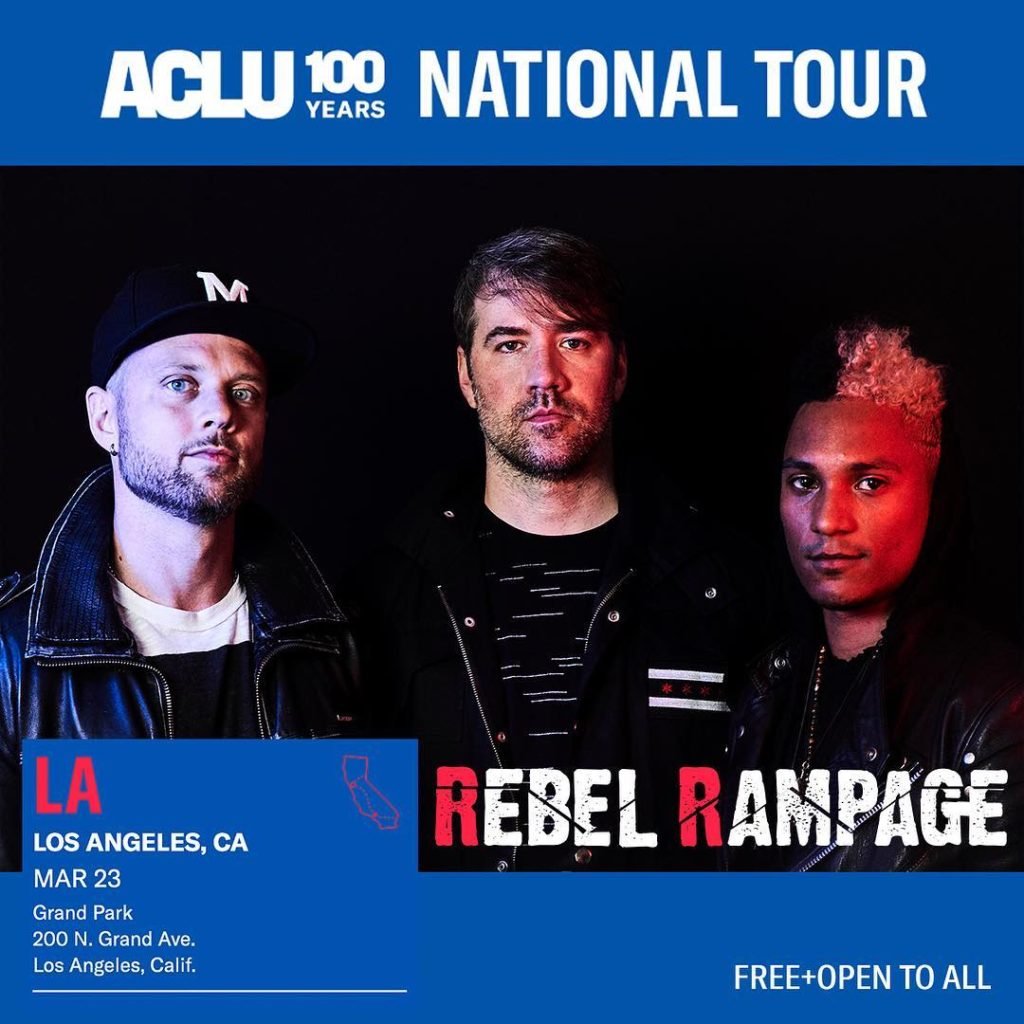 The event is free entry, so don't forget to catch these rising punk stars and raise your fist against political oppression and fight for rights, with of course Tom Morello.
Also, don't forget to support REBEL RAMPAGE by showing some love and helping them sell out their debut album. 'Divided We Fall', that came out last year on the 5th of May, and you can go buy/stream the same, here.

REBEL RAMPAGE:
Vocals, Bass – Graham Czach
Guitar – Dylan McGee Jones
Drums – PunKy Balfour