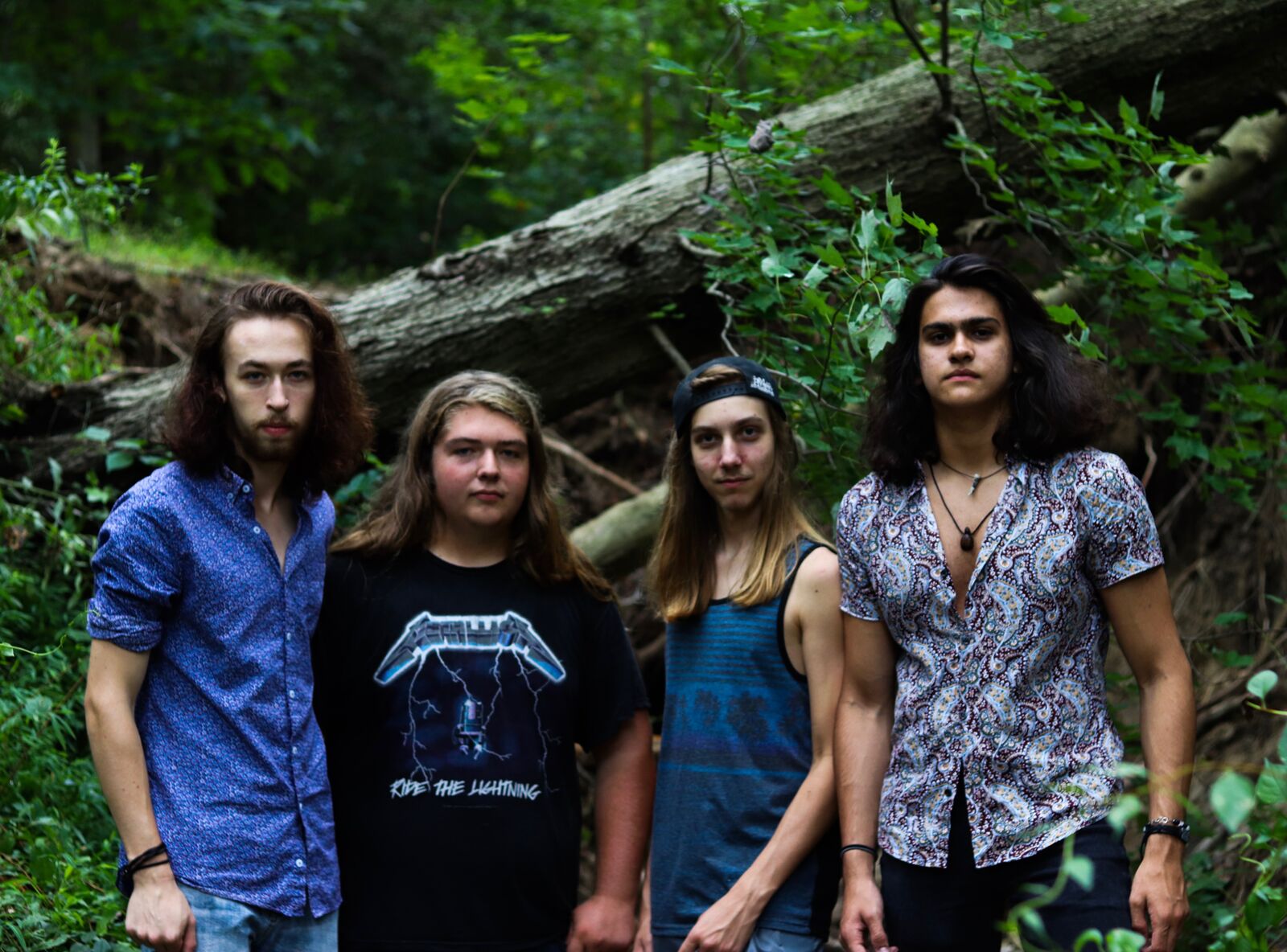 With the rise of smart cars, smart phones, and smart speakers we are quickly descending down into a world George Orwell feared when he was writing his dystopian classic, 1984. This inspired metalcore band Pathetic Fallacy for their music video "2018". Formed in New Jersey late 2017, Pathetic Fallacy released their first EP The New Years Tapes December 30 2017. After picking up steam on Spotify, they played their first show at Debonair Music Hall May 2 2018. Since then they have played venues such as Dingbatz, Boontunes, Publik House, among others. Their upcoming EP titled, Regicide, is due out December 8.
"2018" is the band's first music video, with many of the clips and ideas made right on the spot. With the help of actor and friend, Christian Sasso, the video is eerie and paranoia-inducing. Vocalist Julian Worden explains, "The reason that the song is named '2018' is to convey the idea that some of the societal norms present in '1984' are actually present in today's society to some degree. The lyrics are from the perspective of the book's main character and they're referring to the every day struggles he faced. We were able to tie this plotline into the video by having the actor portray the main character of the book and by having him wander around the woods while paranoid and aware of the fact that he was being watched by all the members of the band, who symbolized Big Brother."
"2018" is available now on Itunes, Spotify, and Bandcamp. To stay updated on everything Pathetic Fallacy, follow them on Facebook, Twitter, and Instagram.