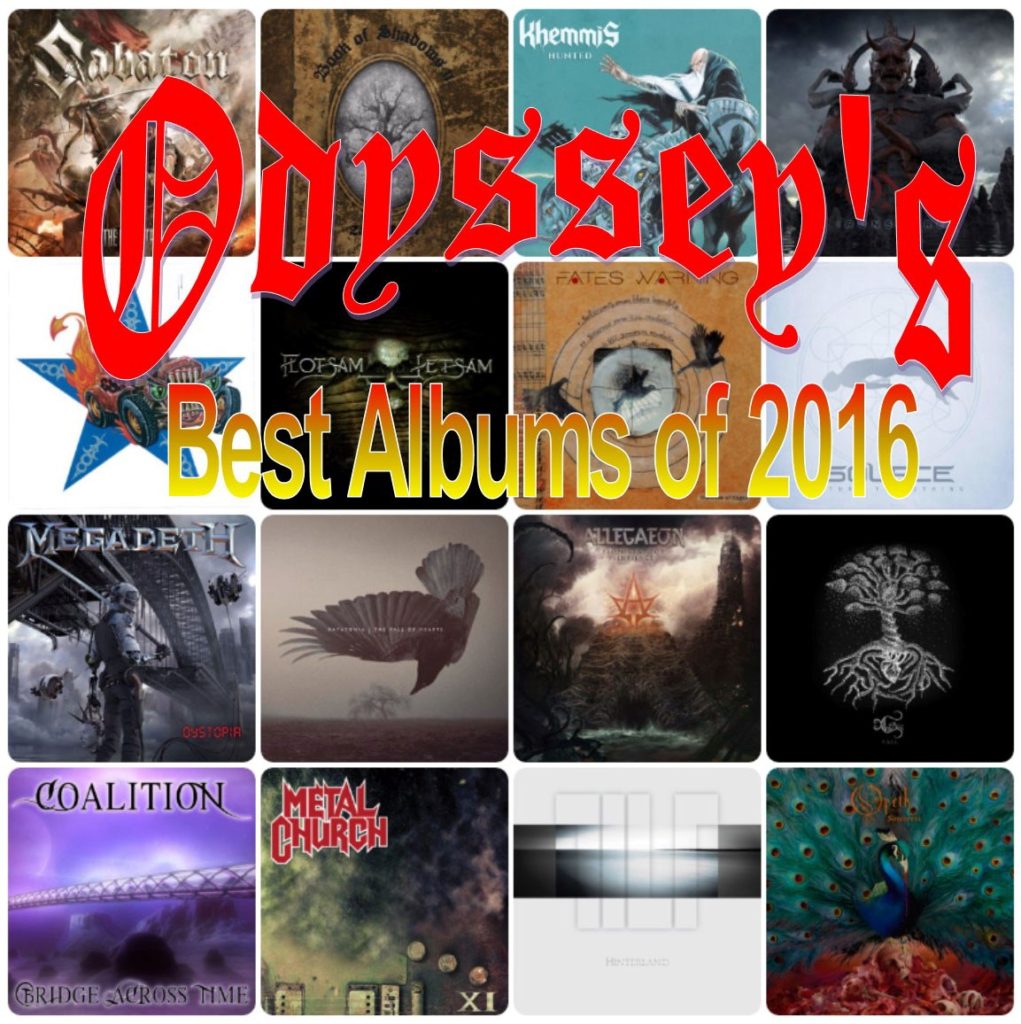 1. Source "Return to Nothing"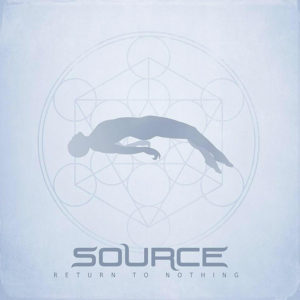 Source started off as a State of the Art: Colorado, "love at first listen" featured band back in April and has steadily grown on me ever since. Musically interesting, lyrically intelligent, moving and poetic, Source's debut(!) is nothing short of spectacular. It is would be very difficult to pick this thing apart. Unusual guitar progressions, great vocals, stellar bass playing and some of the best drumming on any contemporary Metal album, leave absolutely nothing to dislike. When considering my number one pick, the emotional connection of "Return to Nothing" won out. This is my surprise "It" album of the year and would consider it damned near perfect. I have listened to this album (literally) a hundred times now and am nowhere near being tired of it. This is one of those rare albums that has become part of me, not unlike a long time friend.
2. Metal Church "XI"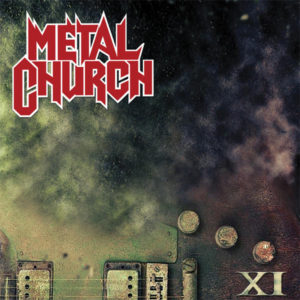 For anyone that knows me, this would have been a predictable number one pick for me and I almost decided to have a tie for first, but kind of defeats the purpose of hard consideration of a list like this. Metal Church has been one of my favorite bands almost since their inception back in the early eighties. I have everything they have ever put out and listened to them steadily for damned near thirty years, liking everything they have done. When it was released that singer Mike Howe was returning after a hiatus from the band since 1993's "Hanging in the Balance", I, like many others, could hardly wait for "XI" and were not to be disappointed. If not for Source, this would have been an easy number one.
3. Trees of Eternity "Hour of the Nightingale"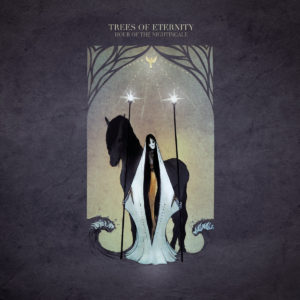 Aleah Stanbridge. Those that have had the pleasure of listening to the ethereal, Doom-ish musings of Trees of Eternity over the past few years know the tragic back story of this virtuosic singer/songwriter, who we lost to cancer back in April, "Hour of the Nightingale" is this lovely angel's swan song and is, by far, the most moving album on my list; so much so that I am yet to make it all the way through the album in one sitting. Hauntingly beautiful, sad and mind-bendingly thoughtful and introspective, "Hour of the Nightingale" sucks all of the air out of the room, leaving me breathless and misty. Even though I never met Aleah, this album makes her passing a very tangible and personal loss for me, much like the loss of Eva Cassidy back in 1997. This angel received her wings just before she left us with this incredible album. I don't see ever getting over losing her.
4. TILT "Hinterland"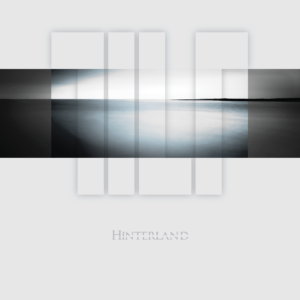 TILT thankfully made themselves known to us by simply asking us to give their release "Hinterland" a pre-release listen. One listen is all it took to have me hooked and I snapped this bad boy up immediately. Being primarily a Progressive Rock album, I hesitated including it here, but "Hinterland" stands up to any album of any genre and is just too good not to be included. Jaw dropping songwriting, great playing by all involved and wonderfully thought out lyrics make TILT's album a real stand out this year. "Hinterland" is so good that I would put it in the category along with classic Yes, Kansas and Rush albums. No kidding. TILT is just that good!
5. Zakk Wylde "Book of Shadows II"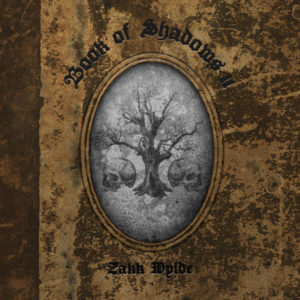 I have listened to "Book of Shadows" endless times since its release back in 1996 and looked forward to the release of "Book of Shadows II" since it was announced that it was in the works late in 2015. The heart-felt, introspective and mature lyrics tie in wonderfully with Wylde's gravely vocals and Bluesy guitar work found on the original album. The striking difference from the first album lies with the perspective of the older Zakk Wylde. Brilliant in its conception/execution and well-deserving a very high place on any list of the best music released in 2016.
6. Cairiss "The Fall"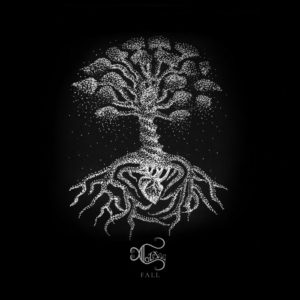 Black Metal is not normally my cup of tea but Cairiss is huge exception of the category. Pulling just enough influence from Symphonic Metal and having the vocal timber of female fronted Metal for me to give them a careful listen, I have been mesmerized by "Then Fall" since first hearing them six months ago. This three song EP, concept album was a long time coming and strikes a lovely balance of emotive lyrics and story with larger than life music done in a manner rarely heard from a debut release.
7. Sabaton "The Last Stand"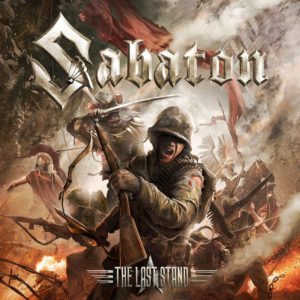 Loved Sabaton for years. Their take on heavy Power Metal is incredibly intelligent in their historic themes and presented unlike any other band out there. Being a veteran, "The Last Stand" hit me unexpectedly hard. This time around, Sabaton has taken historic military/battle stands in the faces of overwhelming odds and weaved them into an unbelievably cohesive album that defines the terms "valor", "courage" and "bravery". Often moved to tears, "The Last Stand" was one of the easiest choices to make. Hell, it hit my running list in preparation for the best of 2016 after I listened to it for the first time. BloodRoseRed also fell under the same spell after listening to this album and is likely to be included in her list as well. For fans of real Power Metal, Sabaton remains one of the best in the business.
8. Katatonia "The Fall of Hearts"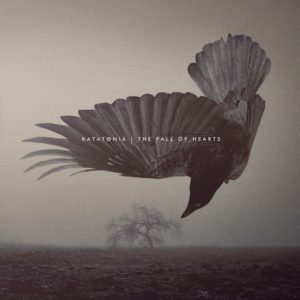 Katatonia, like Opeth below, are somewhat of an anomaly. Having roots firmly set in Doom, "The Fall of Hearts" strikes a cross over into more of a Rock feel than albums of the past. While they have been morphing progressively as of late, Katatonia is unbelievably tight in everything that they do and have really perfected their current direction with this album. Like so many albums on my list, Katatonia knocked it out of the ballpark with "The Fall of Hearts" and leaves absolutely nothing to be desired. I guess the only problem I can come up with is that we have to wait a while for new material from them.
9. Opeth "Sorceress"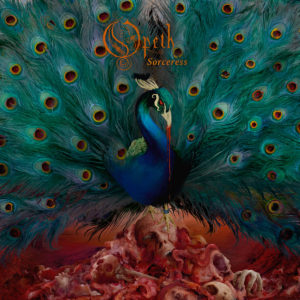 While Opeth is still progressing in their sound, "Sorceress" is definitely a step in the right direction. I have loved Opeth as a Death Metal band and as a Progressive Rock/Metal band; having no negative feelings in the change since they are so good at everything that they do. "Sorceress" shows a maturity of sound and direction that is just a gnat's eyelash shy of being completely "found". In all honesty, feeling their way forward is fascinating to listen to and kind of hope that the progression always continues. Opeth shows a depth of creativity that bleeds along the edges unlike any other band out there; always sending out feelers into the void to pull in something assuredly new and different. At this point, they can go in just about any direction their collective talents take them and never cease to stun.
10. Flotsam and Jetsam "Flotsam and Jetsam"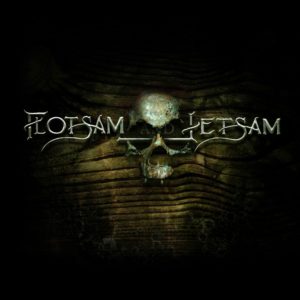 This is actually where I had real difficulties in order. So many truly great albums and making comparisons comes down to how much time I spent listening to each. Flotsam and Jetsam's self titled album was highly anticipated by Dragon and myself in particular. As long as they have been around, they just cannot put out a bad album. Unfortunately, often underrated, Flotsam and Jetsam continue to put out their hard driving style of Thrash that has been immediately recognizable and memorable for close to thirty years now. This latest release is exactly what long time fans have come to expect from this legendary, long standing band. I recently saw them live and can state confidently that they still bring it just as fiercely as they ever have. Flotsam and Jetsam are now, and forever will be, one of my all time favorite bands.
11. Megadeth "Dystopia"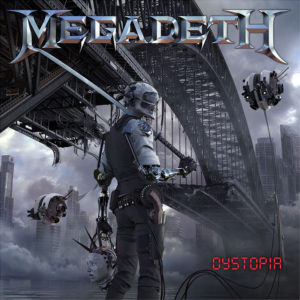 Man. What do I say that has not already been said about this killer release?!? Killer guitars, thought provoking and timely lyrics, attitude and ferocity reminiscent of Thrash from its infancy all from one of "The Big Four". Expected? Sure it is. Did it hit the mark? Oh yeah, it did. In freaking spades! From open to close, "Dystopia" hits hard and fast in its overall aural attack and second to none song writing. I am not alone in these thoughts either. I am yet to meet another Metalhead that has not liked "Dystopia". I am sure there are a few, but are in the minority based on my experience. As an added bonus, it is really cool to have two of Thrash's godfathers on the list this year! Cannot remember the last time that has happened!
12. Fall of Messiah "Empty Colors"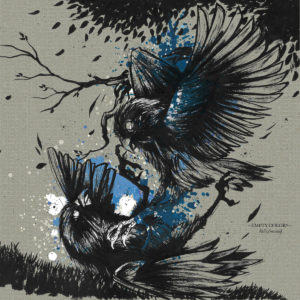 Fall of Messiah is a new band for me this year. Being a huge fan of Instrumental Metal, Dragon brought them to my attention, offering "Empty Colors" for review since it was more "my thing" than his. Uh, yeah. I remain in absolute awe of this band. The ability to convey their desired message so brilliantly, relying on music alone is nothing short of miraculous. While this album is best experienced over and over as a single body of work, individual songs still stand strong on their own as poignant vignettes of the overall theme. This type of music fascinates me anyway but Fall of Messiah have gone far beyond the norm to create a real, modern-day masterpiece with "Empty Colors". Like Opeth and Katatonia, Fall of Messiah has been in the constant process of change over the past three years and has created an astounding good album that provides a fresh and memorable take on our genre. This is the stuff that keeps us forever moving forward.
13. Gojira "Magma"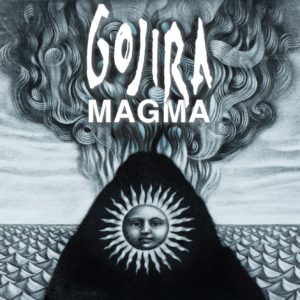 Gojira. Can these French Metal monsters do anything wrong? "Magma" is yet another example of the spectacular talent pool these guys have to pull from which is executed brilliantly. Gojira has steadily carved out their own little niche that no other band has been able to come close to and "Magma" is certainly no exception. There is so much going on here at once with such a range of sound that miraculously melds together to create a completely cohesive flow that it almost demands to be listened to on a loop to assure nothing has been missed the first fifteen times around. The span of time between releases almost disappears since it is impossible to burn each album out. Such a cool band; such a great release with "Magma"!
14. Denner/Shermann "Masters of Evil"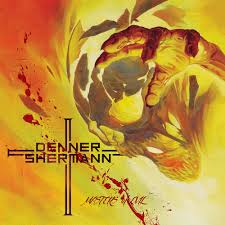 "Masters of Evil" was another very easy choice for my list of the best albums of 2016. Being a huge fan of Mercyful Fate for many, many years, I am no stranger to these masters of Metal guitar savagery. Add to that the unique, mighty pipes and story telling abilities of Sean Peck and it was bound to be good. The year started off with the preamble of "Satan's Tomb" and culminated in the wickedness of "Masters of Evil". For the uninitiated, this album tells spectacular, gut wrenching tales of good versus evil that could send cold chills down the spines of serial killers and is relentless in old-school Thrash guitar work ferocity. The stars aligned perfectly to get this band together and promises to haunt your nightmares for years. This has been one of my most listened to albums this year.
15. Allegaeon "Proponent For Sentience"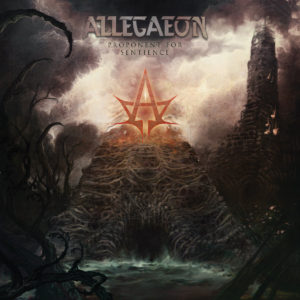 "Proponent For Sentience" has been much anticipated since it was announced earlier in the year. I waited months to get my hands on it and was stunned at the technical abilities and broad scope of this epic, conceptual saga of man and machine, creator and created, slave and master, respectively. Allegaeon has consistently pushed the musical boundaries of the already broad definitions of the Progressive Metal sub-genre, but is now entering into what would have been thought impossible not too many years ago. "Proponent For Sentience" simply boggles the mind. Even more impressive is that this is no studio tracked album that cannot be pulled off live either. They can not only play it live, but play it perfectly live. Add to this the cover of the almighty Rush's "Subdivisions" and you have one of the best albums of 2016 with ease.
16. Meshuggah "The Violent Sleep of Reason"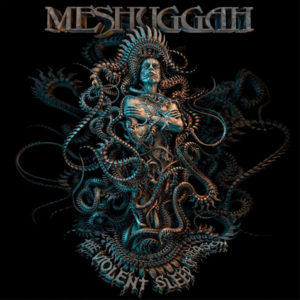 Meshuggah has been a staple of Progressive Metal freaks and a trail-blazer in Math (so-called and dreaded djent term) since the early nineties. With modern day classics like "Contradictions Collapse", "Chaoshere" and "Obzen", these gods of brutality and mind dizzying speed in ludicrous time signatures return with one of the heaviest albums they have produced. With a sound harkening back to the early days wrapped around perfect production, Meshuggah's well known perfectionist leanings and Francisco Goya's painting, "The Sleep of Reason Produces Monsters" (1799), everyone knew this thing was going to be a beast. Living up to every bit of the hype, "The Violent Sleep of Reason" should land on just about everyone's list of the best Metal of 2016.
17. Khemmis "Hunted"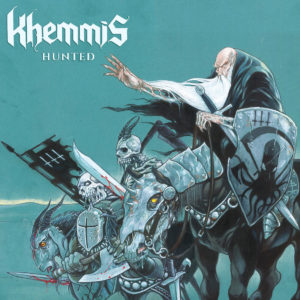 Khemmis is another State of the Art band or me. While trying to expand my musical palate, I decided to try and find some Doom that I liked (not overly sludgy) and fortunately stumbled into Khemmis after a very long search. Staying more on the Rock side of Doom (like Black Sabbath, et al), Khemmis made a big name for themselves with "Absolution" from 2015, gaining esteem from critics and fans alike. When it was announced that "Hunted" was slated for October 2016 release, those of us that had been listening held our collective breaths. Once it dropped, most of sat in stunned awe of Khemmis quick to release second album. Great musicianship, songwriting and themes abound from "Hunted" like bands that have been around for decades. The fires in the bellies of Khemmis members burn unbelievably hot for a relatively young band. At this pace they will be sitting at the top of Rock and Doom charts for years!
18. Oni "Ironshore"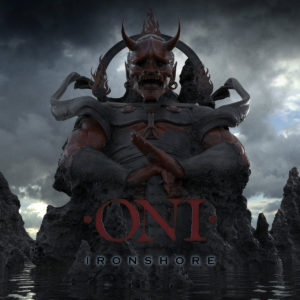 I was initiated to Oni at the Max and Iggor show in Tampa earlier this year. I listened to and liked both of the singles available at the time, but knew little else and immediately put in for a pre-release review of "Ironshore" after seeing them live. Uber-complex songwriting, blinding speed and technical proficiency define Oni's Progressive/Tech Death Metal vibe. Throw in the use of the Xylosynth (an electronic xylophone with MIDI triggers as the pads) and you have a sound like no other. This is one of those bands that simply must be seen to be believed. Sounding so effortless in audio media alone gives little justice to the virtuosic abilities each of Oni's members brings to bear. This being their first release after signing on with Metal Blade Records, Oni has a very bright future ahead of them!
19. Psychoprism "Creation"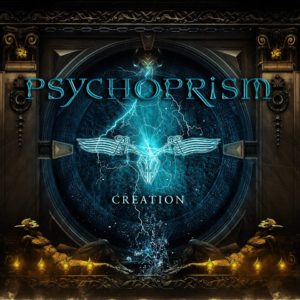 If you have not heard of or checked out Psychoprism, now is the time to light up "Creation". This may be one of the best, shred guitar albums of the year. You want impossibly complex songwriting accompanied by mature and thoughtful lyrics, look no further. Sitting on the heavy side of straight Metal or Power Metal, Psychoprism lays down some of the most devastating guitar riffs and solos found anywhere. With carefully, hand picked members put together over an extended period of time, it should come as no surprise the resulting caliber of music this band has managed to put together. What really sets them above many contemporaries is their ability to color their technical prowess with emotion an emotive feel that usually sounds sterile when presenting at this impossibly high level. Being a "guitar guy", Psychoprism may be my favorite new bands of 2016 as well. These guys are just stupid good!
20. Coalition "Bridge Across Time"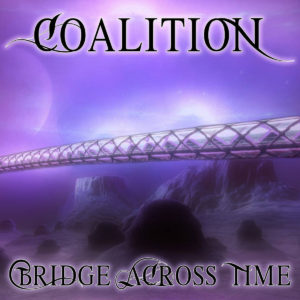 Alright. Another "not Metal", English Progressive Rock album had to hit my list this year. After releasing "In Search of Forever" in 2011 to overwhelming acclaim, "Bridge Across Time" was well worth the half-decade wait. The genius trio of Steve Gresswell, Blake Carpenter and Colin Tench (if you dig this band, check out the other various and sundry project these phenominal three are involved in!) go way over the normal call of duty here to create a concept album for the ages. Extremely moving music that precisely follows the emotive intent of the lyrics put Coalition far above the fray of "usual" music. With a dazzling array of influences and cohesive sound create what will likely become a Prog Rock classic and never ceases to enthrall, entertain and provide a unique perspective on what it means to be human. A modern day, adult fairy tale that is brought to vivid life musically. A truly beautiful album in so many spectacular ways.
21. Tremonti "Dust"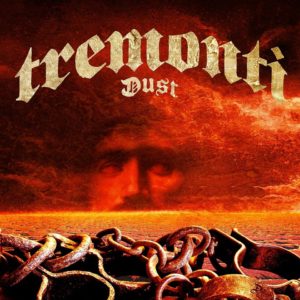 It has been obvious for years that Mark Tremonti is beyond talented. Creed, Alterbridge and his solo project Tremonti show a depth and range few can match. Sing, write, play guitar and bass; Mark is just incredible. With his 2016 release of "Dust", Tremonti hits a little harder, a little faster, striking a perfect balance of heavy with feel and listener connection. There is a little something here for everyone too. All Metal fans short of those sitting on the fringe extremes of the genre are going to love everything about "Dust". Spectacular guitar wizardry, great, distinctive vocals and crushing rhythms define this album. Start to finish, this thing kills. I have seen Tremonti a couple of times over the years and have to say that his energy carries over cleanly from CD to the stage as well. Alterbridge was also considered for this spot, but "Dust" just hits the right nerve with me this time around. Unbelievably good album!
22. Fates Warning "Theories of Flight"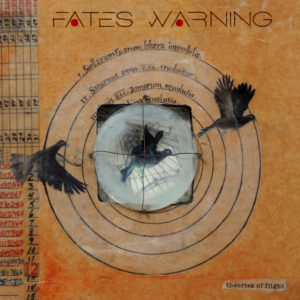 Freaking Fates Warning. This is another band that has had my attention for ages and always disappointed to find them all too often overlooked when considering truly great bands that have been around forever. From the heyday of Thrash to their modern take on Progressive Metal, Fates Warning has been incapable of putting out garbage over their long careers. No throw aways, no record of B sides and no watered down, self efacing "what could have been" BS. So musical, so tightly organized and so well played, "Theories of Flight" has had me from the opening note to the final outro endless times since its release. This thing lives and breathes musicianship and an unrelenting passion for producing some of the best and unique music on the planet; all genres be damned! With the stunning quality of music Fates Warning consistently produces, "Theories of Flight" definitely shows no sign of the band weakening or slowing down with age.
23. Entheos "The Infinite Nothing"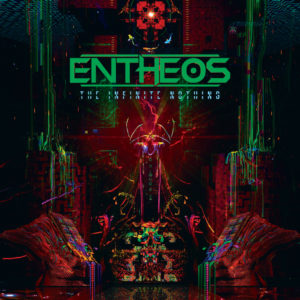 Take former members of Animosity, The Faceless and the Animals As Leaders, throw in the roughest growling, Death Metal vocals of Chaney Crabb and you have the veritable super-group called Entheos. There are simply no weaknesses in this band. Great lyrical and writing skills with artists playing at the top of their game. Entheos drives their music hard, be it from their leads or from their bridges and adds flavors of Jazz and Funk (particularly from the bass and bridges used throughout the album) that blend beautifully with their overall positive feel. Aggressive, yes; angry and negative, not so much; making them a real stand outs in the overwhelming sea available Metal. Promising to get "weirder" as they progress their sound, Entheos has taken a leading position for this type of genre mixing, earning them a spot on the best of 2016.
24. Coronal Mass Ejection "Coronal Mass Ejection"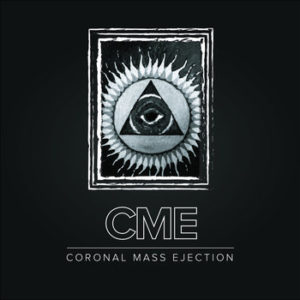 Loving instrumental guitar music, CME has had me engaged since first joining the MN staff early in the year. Hazy, heavily distorted guitar and bass driven by ever changing rhythms and sound create a heavy, ethereal atmosphere that opens up a visual world of musical genius. Colors and images dance just below the surface of the almost tangible world this trio creates. Being together for just a few months and recording this incredible album in less than eight hours further shows the creativity and talent CME harnesses. Listen to it casually to get a taste of what they have in store or sit back and get lost in the complex hazy world they so adeptly create. Once sucked in, listen closely, because there is a lot more going on here than one would first realize. Really, really fantastic band!
25. 3Eighty3 "Raw F*ckin' Power"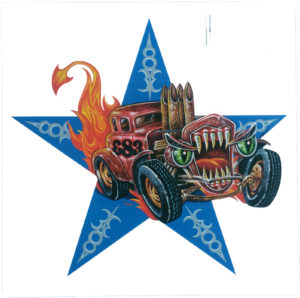 3Eighty3 stands out for a whole host of reasons. Old school, good time Hard Rock 'n Roll with all the attitude and rambunctious energy made popular by bands from the late 70's and early 80's wrapped in a package of killer guitar work, pounding rhythms, and unique, semi-clean vocals that we have not often heard since early Billy Idol, Motley Crue, Kiss and Van Halen. Sure, there have been tons of followers, but there have been a scant few that have harnessed that genuine feel these greats were able to master so many years ago. Enter 3Eighty3. They have "it" for days! Want the kicker? These guys are just out of high school! That's right, you read it correctly. Maybe it is the influence of musical parents, maybe they have listened to nothing else growing up or maybe it is just in their blood, because these guys are the real article. With this three song EP, we can only hope that they stay together and continue on the path they were born to take. Not to take anything for 3Eighty3, I would like to use them as a dazzling example for the hope of the future of Metal and all of the unbelievably talented young artists out there pursuing their musical dreams and continuing to create truly good music for the world to revel in for many years to come! Love you guys!