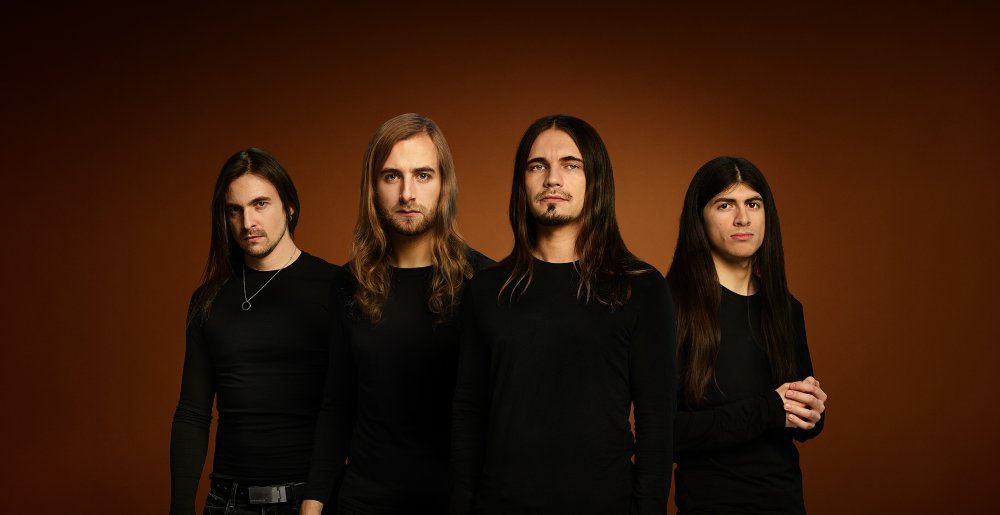 Hey, all you tech and prog nerds! Look here, German progressive tech death band OBSCURA are back with a brand new single, "Diluvium" from their eponymous upcoming studio album. I've been hooked onto OBSCURA ever since I fell in love with their masterpiece of an album, 'Cosmogenesis', well every album they do is fucking masterpiece. None the less, the German quartet today release their title track from 'Diluvium', which is due out on 13th of July, via Relapse Records. I couldn't have asked for a better birthday gift!
Pre-order for the upcoming record opens today along with the release of the single. A bit over a year ago, OBSCURA put out 'Akroasis', an absolute chart buster and a monumental landmark in their catalog. It's not been much long and we already have a new song and an album lined up the sleeve.
With this, progressive death metal masters OBSCURA complete their long-running, four-album conceptual circle with the release of 'Diluvium'(defined as a great oceanic flood), their most evocative, diverse and vibrant release to date. Recorded with longtime producer V. Santura (TRIPTYKON, PESTILENCE) at the famed Woodshed Studios in Landshut, Germany. "Diluvium" was directed by Mirko Witzki (KREATOR, BLIND GUARDIAN, CALIBAN) and further explores the album's celestial themes. Lead vocalist and guitarist, Steffen Kummerer commented further on the concept:
"With the title track of our new album we present you one of the most fast forward and brutal compositions "Diluvium" has to offer. The music video created by German Cinematographer Mirko Witzki shows the first part of a connected story relating to the band's long running four album cycle." – Steffen Kummerer
Continuing with the same line-up from the previous album, 'Diluvium' is a stunning achievement for the illustrious quartet and a landmark release for progressive metal as a whole. Complete with all the band's signature elements plus groundbreaking poly rhythms, dramatic songwriting, and jaw-dropping virtuosity, OBSCURA raise the bar once again with an album that will go down in the annals of metal history as one of the most astonishing performances the genre has to offer.
Pre-order 'Diluvium' HERE. I am getting my hands on this as soon as I can, and you should too! Until then, jam the new track, "Diluvium" down below. You will love it!