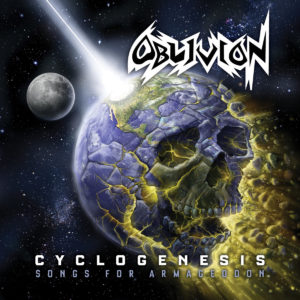 Recently, Divebomb Records had the brilliant idea of remastering and re-releasing all-but-lost Metal gems from the eighties and nineties in their Bootcamp Series. Albums like Aftermath's Killing the Future, Holosade's Hell House, Intrinsic's "lost album" entitled Nails, Swedish Thrash Metal masters Apocalypse for their debut and Faithless albums, Skeptic Sense's Mind Versus Soul: The Anthology, Miasmal's third album, Tides of Omniscience (first time it has been made available in North America) and many, many others seeing the light of day once again, with plans to continue these releases well into the future. Many of these bands have, unfortunately, disappeared into obscurity, broken up and been usurped into other bands or even gotten back together; picking up where they left off years ago. One such band that falls into the third category is Oblivion, who recently released their double CD Cyclogenesis: Songs from the Apocalypse as Divebomb Boot Camp Series #27. What was once old, becomes new again and, in this case, lightening strikes twice as brightly!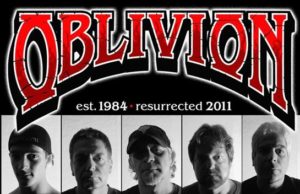 Back in 1984, Oblivion was formed by guitarist Mike Sica in Toms River, NJ when most of the guys were still in high school. Unlike so many bands born when members are so young, Oblivion took their music to the next level with their first wave of Thrash influenced sound; releasing a hi-fi demo that immediately caught the attention of big labels like MCA, Combat, Metal Blade and Roadrunner. Over the years, Oblivion swapped around members and refined their sound; allowing for more melodic, faster and more technical influences while also letting in the rambunctious sound of, then new, Hardcore cult bands like New Jersey's own Lethal Aggression and Social Decay. This allowed Oblivion to play with just about every sub-genre in Metal, opening the doors to play with just about any emerging Death Metal, Thrash, Hard Rock or Hardcore show they chose. They also got regular airplay on the WSOU, WTSR, WFMN, WNYC, WEOS, Alpha (Italy), Toestel (Belgium) and Equinox (Belgium); even appearing on the iconic TV show The Uncle Floyd Show to perform "Germ Warfare" and "The Unknown". Recently, Oblivion was featured on VH1's Metal Evolution ep. 106 (Thrash Yrs) due to their lasting cult following and being known as one of the premiere bands in the New Wave of American Heavy Metal and the heaviest band to come out of NJ. By the early nineties, Oblivion had released a slew of demos and garnered support from just about every underground mode of promotion (zines, tape traders, radio, touring acts, etc.), but failed to acquire a recording contract due to never finding the right mix of dedicated musicians, shelving Oblivion for about twenty years.
In 2011, Oblivion re-formed with current members Bob Petrosino (formerly of RagStew, Hate Wagon, Minus–Us and Kundt) on bass, George Machuga (formerly of Chum Bucket and 3 Legged Bitch) covering vocals, Mike Sica (also in Forever Abel and F–Bomb; formerly of Fallacy, Sublimation, Johnny Pipe, 4 Disorder, Cyprus, Co–Factor and Ugly Mugg), Frank Bonanno (formerly of Technikill, Storm Warning and Seventh Sacrament) holding down guitar duties, with Dom Petrocelli on drums from 2011-2013. Santo Dibenedetto and Chris Kelly (formerly of Orphans, Fallacy, Technikill, Minu–Us, Johnny Pipe and Temporary Grace) now share the chair behind the kit. Oblivion played their first show in April of 2013 and began recording new music for an EP titled "Mankind Becomes Inhuman", but, at the request of a former member, it has been nixed. As a result, the band is currently working on a new album and are booking shows in support of Cyclogenesis: Songs From The Apocalypse so watch out for this classic Thrash band as they rekindle their furnace!
Copies of Cyclogenesis: Songs From The Apocalypse has been limited to 500 copies which include an all new, in-depth interview with Oblivion, a plethora of band provided, archival photographs, artwork, flyers and memorabilia in a 24 page booklet with a link to a 20 page lyric booklet. The double-CD, 35 song line-up includes remastered versions of all seven Oblivion demos done by Jamie King at The Basement Recordings in Winston-Salem, NC (again, this is an unrelated coincidence that I keep crossing paths with The Basement Recordings, but am obviously really digging what they have to offer!).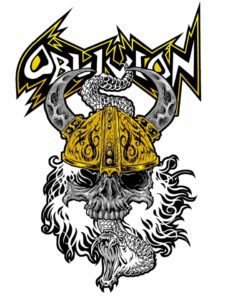 I remember seeing Oblivion open for Overkill or another Thrash headliner in the same vein back in the late eighties. At the time, I had not heard of them, but followed them as much as I could before falling off of my radar when I got married and started college back in 1990. Oblivion had an impressive, spontaneous and charismatic stage presence that was only upstaged by the brutally heavy music they pounded out so precisely. I can imagine quite a few bands hated following these guys' sets. Now that Cyclogenesis: Songs From The Apocalypse has been released, I am reminded just how damned good Oblivion was and has re-implanted their unique brand of Metal in my skull. These two CDs prove that they should have been freaking huge back in the day. With the additional help of superb mastering, Oblivion remains relevant and unbelievably fresh today. Definitely music that has aged very well, especially since they never crossed all the way into Death Metal or fell into the dramatics that easily dates most bands from that time period so easily. Still love it and listen to it, but some of the music just feels old today. Cyclogenesis: Songs From The Apocalypse is simply timeless. If you did not know the songs were twenty-plus years old, you would think they are were brand spanking new. Hearing the progression of sound over almost a decade as a single release is also very, very cool. Oblivion started out as a very heavy, straight Thrash outfit that morphed into a finely honed, technically proficient battle axe of a band. Later pieces also included the Anthrax/ S.O.D/M.O.D. "Mosh" sound with a wicked and interesting early Hardcore flavor that is currently being experimented with modern bands. Heavy, ferocious and fast, just like I still like my Metal. Members, past and present, of Oblivion were trailblazers and visionaries that were more than twenty years ahead of their time, I suppose. With the resurgence of the true, Thrash sound, Oblivion should have no problem making their way back onto the big stages they so richly deserve and with their current pool of long-lasting talent and great, practical attitudes will hopefully continue making killer music we can continue to enjoy for many, many more years. Divebomb Records' idea to remaster and re-release music this good was pure genius!
Cyclogenesis: Songs From The Apocalypse (2016)
Disk 1:
"Scarred For Life"
"Blind Faith"
"Germ Warfare"
"D.O.A."
"Involuntary Bio–Conflagration"
"Product Of The Environment"
"Why Did Johnny Kill"
"Redjack"
"Carnage"
"Contents Under Pressure"
"Necrocide"
"Life After Death Row"
"Life After Death Row"
"Portrait Of A Maggot"
"Scales Of Injustice"
"Coup D'etat"
"No Code" (Live)
"Mind Ripper" (Live)
Disk 2:
"R.I.P. (Rot In Perdition)"
"Bitch"
"Trapped And Refrained"
"Death Of A Martyr"
"Waste Of Life"
"Intention To Kill"
"Germ Warfare"
"The Unknown"
"Death Of A Martyr"
"Domination"
"Aftermath/Inflictor Of Pain"
"Strychnine"
"Intention To Kill"
"Rabid Bestial"
"Aggressive Assault"
"Raised By Fire"
"Life After Death"
George Machuga – Vocals
Dave Fesette – Guitar
Frank Bonanno – Guitar
Bob Petrosino – Bass
Chris Kelly – Drums
George Machuga – Vocals
Dave Fesette – Guitar
Charlie Alaimo – Guitar
Bob Petrosino – Bass
John Proveaux – Drums
George Machuga – Vocals
Dave Fesette – Guitar
Charlie Alaimo – Guitar
Bob Petrosino – Bass
John Proveaux – Drums
George Machuga – Vocals
Mike Sica – Guitar
Bob Petrosino – Bass
Chris Kelly – Drums
George Machuga – Vocals
Mike Sica – Guitar
Bob Petrosino – Bass
Joe Farley – Drums
Dave Gutierrez – Vocals
Mike Sica – Guitar
Rich Valeo – Bass
Santo DiBenedetto – Drums
Dave Gutierrez – Vocals
Mike Sica – Guitar
Rick Valeo – Bass
Santo DiBenedetto – Drums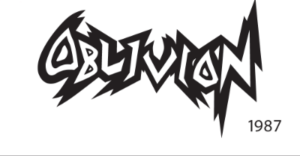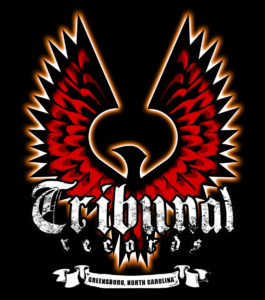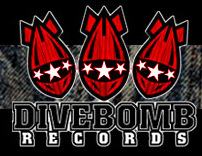 More information on Oblivion can be found on: Web  Facebook  ReverbNation  BandCamp
Tribunal Records  Tribunal Records Facebook Tribunal Records Twitter