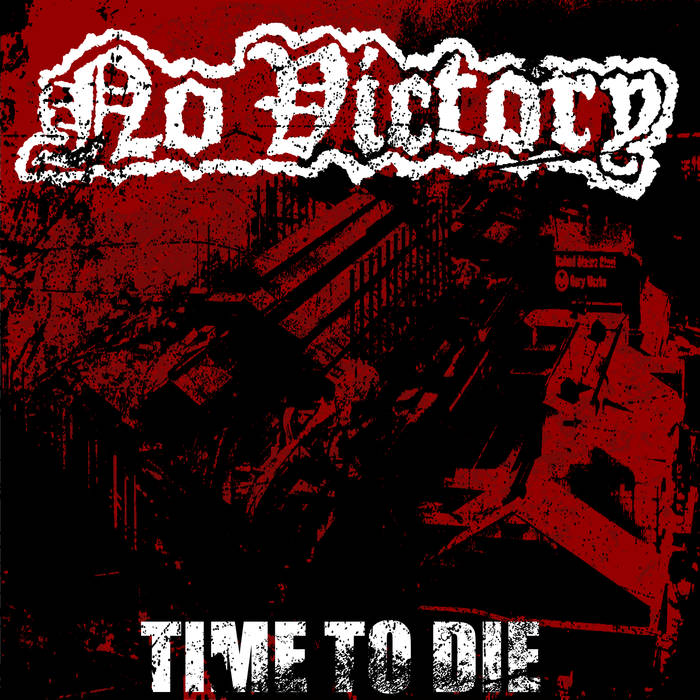 So…… This cool cat that I know on the interwebs, Tyler Oakes, posted this album's stream up and said, "This came out today. Don't sleep." I proceeded to press play and was immediately assaulted with some angry ass beatdown. It caused me to inadvertently kick my son in the face, sending him flying across the room and face down into my dog's water dish. He's okay, but music this violent and ugly should come with a warning label. Gary, Indiana is most often know as the home of those amazing Motown artists, The Jackson 5. After No Victory's debut release of "Time To Die", Gary should be known for some absolutely killer beatdown hardcore.
For the uninitiated, I want to get this out of the way. If you are a fan of Slayer, then you probably will dig this. No doubts at all. Though legends, their output in the past few years (a decade or so) has not been the most stellar. These dudes have those sick ass Slayer hooks and riffs that have been missing from Slayer's own albums. For that matter, listen to Harms Way, too. But, back to the evil in analysis, No Victory bring a relentless attack on this record (check out album closer "God Has Failed Us" for an immediate example). There is no chance to catch your breath. If you hate breakdowns and think that they are lazy songwriting, well it can be. But these dudes know their way around a riff or two and there are no breakdowns for breakdowns sake.
The guitar tone is just chuggy enough that it's doesn't feel like they are trying too hard to be heavy, like a lot of the so called "death" core out there. The drumming is a real high light for me, as the snare has that pop that Lars Ulrich decided to destroy most of St. Anger with. It really works here and compliments the brutality. The vocals are definitely pissed off, yet you can certainly understand every word that is screamed and barked. This is not a slight in the least, as I am on my third playthrough of this beast, but I think that this is a great album to get sterner metal fans who wouldn't think of listening to hardcore to cross over. I was the same way for years until a buddy of mine turned me onto Terror. Now I have a Terror tattoo and am always on the lookout for some tasty hardcore.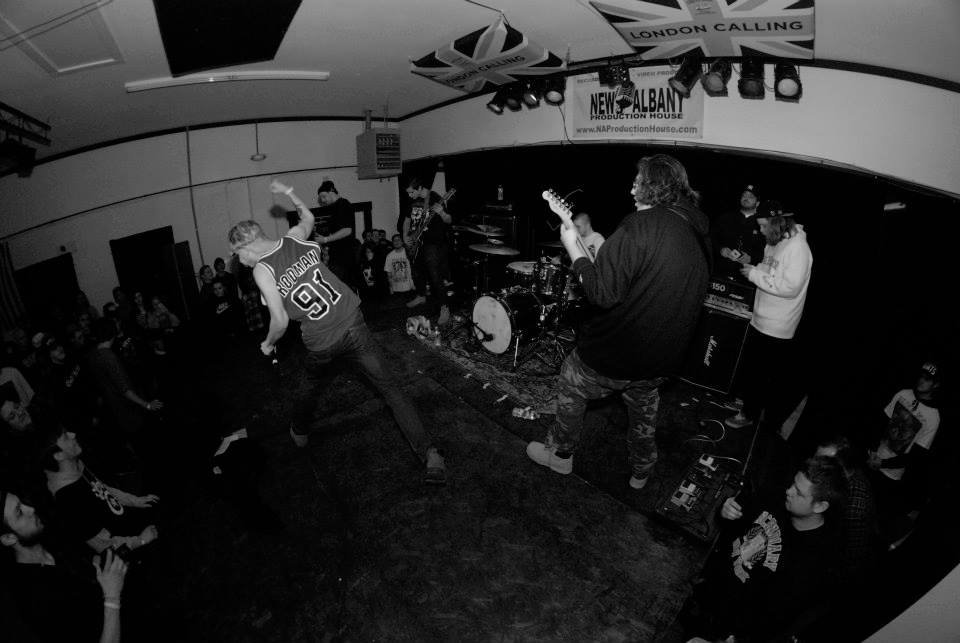 I can only say so much about something that simply needs to be heard. Check out the stream below and if you dig it, grab a copy, hit 'em up on Spotify, and check them out on tour. I know that I will. No Victory's "Time To Die" is out on Unbeaten Records.